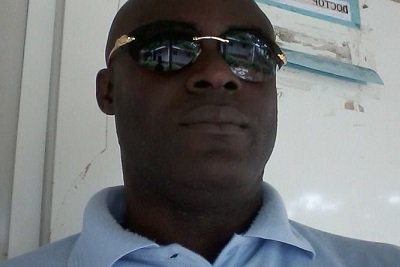 An army officer mentioned in an Elombah.com report of November 11, 2016, titled "How A Self-Acclaimed Boko Haram Army Officer Terrorized Nnewi Community", has been killed by Boko Haram terrorists.
The officer, Captain Ugochukwu Ulasi was killed along with five other officers during Boko Haram attack on an Army base in Buni Yadi, Yobe State on Sunday.
Captain Ugochukwu Ulasi reportedly terrorised a community known as Edoji Village in Nnewi, Anambra State where he hails from.
During the attack, they identified themselves as Boko Haram as they went from house to house, attacking and maiming the vulnerable neighbourhood.
Unknown to the red-eyed Captain, a little boy they attacked recorded their activities as his phone fell off his hands when they struck him.
The phone continued recording everything, including how they announced that they were there to kill the father.
Reason for his bizarre action, as ascertained by Elombah.com, was to settle scores with perceived "enemies" of his aged father.
Captain Ulasi, however, in a bizarre twist of faith, was caught with the real Boko Haram who struck the Buni Yadi Army base in, Yobe State and killed him and others.
Continue reading HERE.
© Copyright 2016 www.elombah.com; send eyewitness accounts/reports/articles to This email address is being protected from spambots. You need JavaScript enabled to view it.; follow us on twitter handle @Elombah; like our Facebook page: "Elombah.com"