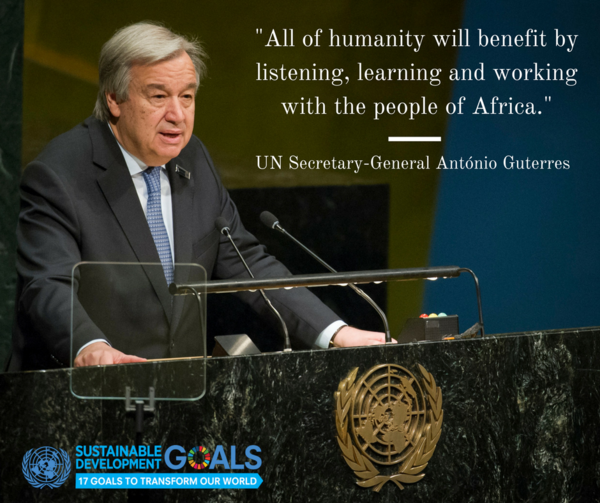 The UN Secretary-General, António Guterres, has express his excitement on the decision of Gambia to return to the International Criminal Court (ICC).
A statement issued by the Spokesperson of the UN Secretary-General, Mr. Stephane Dujarric, said Guterres "welcomes that The Gambia will remain a State Party to the International Criminal Court's founding instrument.
"He remains confident that States Parties will continue to further strengthen the Court through a constructive dialogue," the statement said.
The notification concerning the rescission of withdrawal was delivered to the UN chief on Feb. 10.
"The Gambia had formally notified the UN chief, who is the depository of the Rome Statute of the ICC, of its withdrawal from the Rome Statute in November last year – a decision which the Secretary-General deeply regretted," the statement said.
In the statement it further noted that over the past two decades, the world had made decisive strides toward building a truly global system of international criminal justice, with the ICC as its stronghold.
It added that The Gambia, like so many other African countries, played a major role in the negotiations leading to the adoption of the Rome Statute and was among its first signatories.
The ICC's founding Rome Statute sets out the Court's jurisdiction over genocide, crimes against humanity, war crimes and, as of an amendment in 2010, the crime of aggression.
In addition to jurisdiction, it also addresses issues such as admissibility and applicable law, the composition and administration of the Court, investigations and prosecution, trials, penalties, appeal and revision, international cooperation and judicial assistance, and enforcement.
The International Criminal Court (ICC), has been of immense help in adjudicating cases involving infringement on human right in various countries of the world.