At least 106 Covid19 patients were discharged from Abuja, Lagos and Bauchi isolation centers on Saturday.
Available record shows that eleven were discharged from the Federal Capital Territory (FCT), Abuja, while sixty-seven and twenty-eight were discharged from Lagos and Bauchi respectively.
The newly discharged persons brings the total number of discharged patients in the FCT to 89.
Announcing the discharge of eleven Covid19 patients from the Isolation and Treatment Centre in Abuja, FCT Minister, Malam Mohammed Musa Bello said:
"I am happy to announce the successful treatment and discharge of eleven (11) #COVID19 patients from the Isolation and Treatment Centre in Abuja.
"The total number of discharged in the FCT is now 89. I urge everyone to follow the laid down guidelines in order to stay safe."
See the Federal Capital Territory Administration (FCTA) banner below: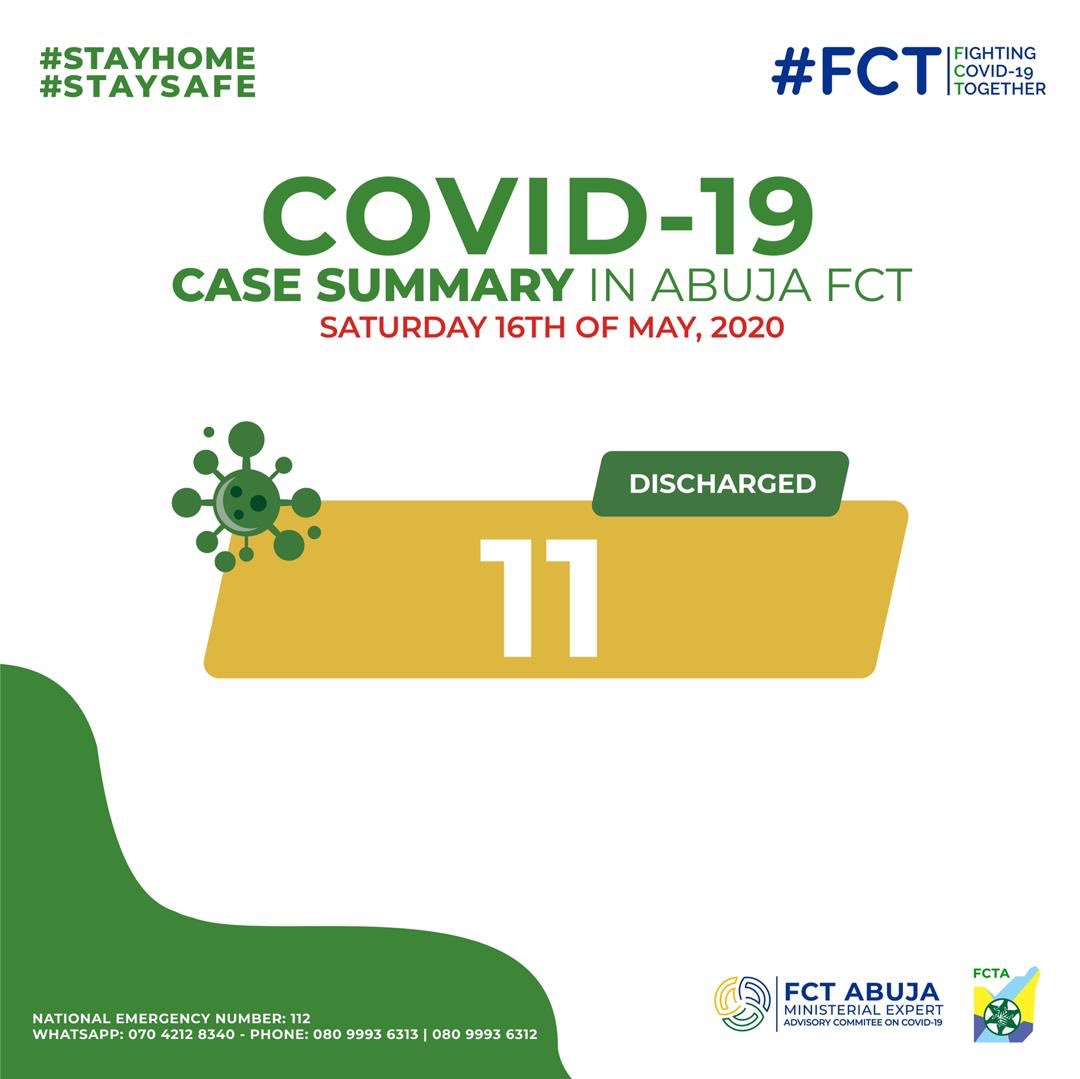 Also, according to data obtained from the Lagos State Government, the State discharged 67 Covid19 patients, which includes two Indians and a Chinese national.
In anther development, twenty-eight more Covid19 patients were discharged in Bauchi State.
Giving the update on Saturday, the Situation Room Update of the COVID-19 Emergency Operation Centre of the state's Ministry of Health said the patients tested negative which prompted their discharge.
In the meantime, the Nigeria Centre for Disease Control (NCDC) has commended the efforts of States taking proactive measures to prevent Covid19 spread in Nigeria.
According to NCDC, across the country Mask-Up campaigns have been launched to distribute face masks even in rural communities across several states.