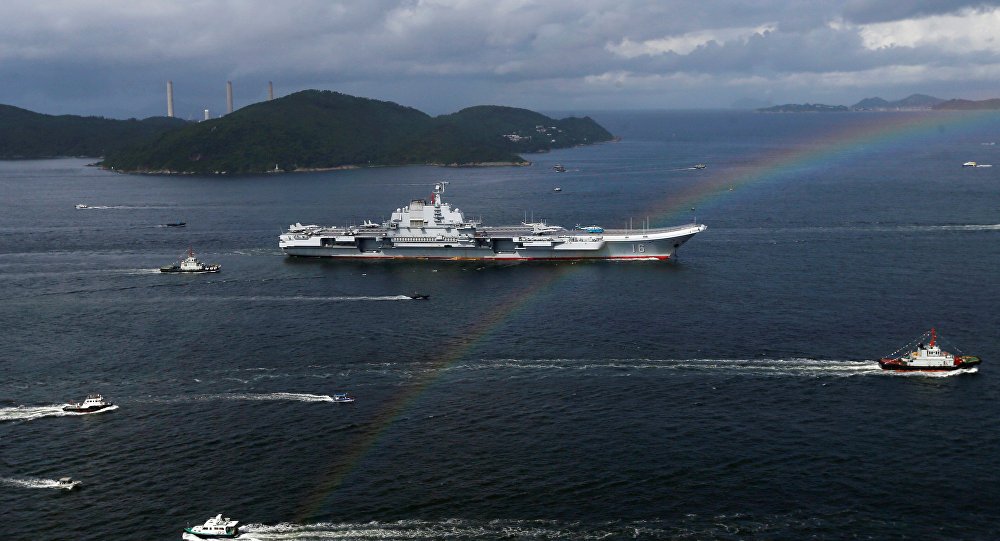 There had been rising tension in the Eastern peninsula as thousands of US and Japanese naval forces surround an island in Japan.
 This is a show of force to North Korea as they continues to threaten war with the west.
The pride of the US Navy the aircraft carrier USS Ronald Reagan has arrived outside Okinawa with fearsome guided-missile destroyers USS Stethem, USS Chafee and USS Mustin.
A staggering 14,000 troops will take part in the exercises as the White House ordered flexing of US military might in the region.
US Navy F/A-18 Hornets and Super Hornets from the Carrier Air Wing (CVW) are expected to be involved.
Marines and naval officers will take part in firing tests, fly overs and mock battles in a bid to ensure they are each ready for conflict with the North.
Highly trained maritime patrol and reconnaissance squadron will spend ten days in the area, in an action which is likely to provoke North Korea.
America's ability to deploy a huge armada, packed with terrifying weaponry will send a strong signal to Pyongyang as Kim Jong-Un refuses to end the advancement of his nuclear programme.
Recent military drills have enraged the North. The United States and South Korea conducted large-scale military drills last week, which the North said made the outbreak of war "an established fact".
The ten day annual bilateral training exercise comes as North Korea's nuclear and ballistic missile tests show no sign of slowing down.
The drills began on Thursday in Okinawa, an are missiles have been launched over.
Pentagon officials openly admitted the aim is to put the fear in North Korea, to show them what they are up against.
North Korea is threatening war and the US has responded by sending USS Stethem and other destroyers
Joint Staff Director Lieutenant General Kenneth F. McKenzie Jr. told Pentagon reporters: "For forward deployed forces, exercises are a critical component to readiness. They do, in fact, assure our partners."
"They also exercise a powerful deterring effect."
The exercise follows joint naval exercises in the Western Pacific involving U.S. and South Korean naval forces.
On Sunday, Japan's largest war ship took part in war games with the US Air Force's B-1B Lancer bombers.
The high tech jets flew from Andersen Air Force Base on the US Pacific island territory of Guam, joined by six F-35s four F-18s and a tanker aircraft from U.S. bases in Japan.
The Japanese air force dispatched four F-15 jet fighters and a patrol aircraft, Japan's Air Self Defence Force (ASDF) said.
China and Russia have proposed that the United States and South Korea stop major military exercises in the area in exchange for North Korea halting its weapons programs.
US secretary of the table, but urged the North to keep lines of communication open.  Express.co.uk
— 
Would you like to be receiving ALL Elombah.com news links 'On The Go' on WhatsApp Or Telegram?  If yes, please provide us your Telephone number via publisher@elombah.com or sms/inbox +2349050382526 and you are ready to go!
© Copyright 2017 www.elombah.com; unless otherwise indicated, all images are courtesy of Twitter; send eyewitness accounts/reports/articles to publisher@elombah.com; follow us on twitter @Elombah; like our Facebook page: Elombah.com; join us on WhatsApp HERE
For adverts & inquiries, call +447460770987, +2349050382526