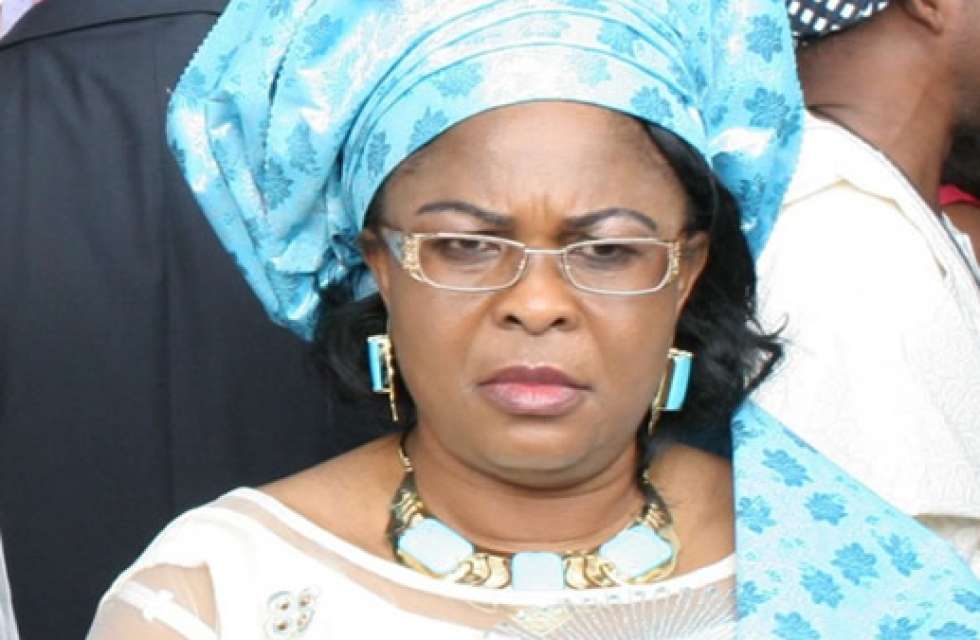 Aide to ex-President Goodluck Jonathan, Waripamo-Owei Dudafa and one of his co-accused, Amajuoyi Briggs, have back-pedaled in the $15.5 million fraud allegation involving former first Lady, Dame Patience Jonathan.
The duo had asked a Federal High Court sitting in Lagos to reverse the guilty plea entered into by four firms.
The firms were charged along with them by the Economic and Financial Crimes Commission [EFCC]. 
The firms are:
– Pluto Property and Investment Company Ltd, 
– Seagate Property Development and Investment Company Limited, 
– Trans Ocean Property and Investment Company Limited and,
– Avalon Global Property Development Company.
They had pleaded guilty through their representatives – Friday Davies, Agbor Baro, Dioghowori Frederick and Taiwo Ebenezer respectively.
On resumption of yesterday's proceedings, before Justice Babs Kuewumi, Dudafa's lawyer, Gboyega Oyewole, informed the court that he has filed an application seeking to set aside the guilty plea of the companies.
Briggs' lawyer, Tochukwu Onyiuke, also filed a similar application. 
However, an argument ensued when the EFCC lawyer, Rotimi Oyedepo, said that the court should focus on the business of the day.
The business, according to him, is to review the facts of the case involving the four accused persons that had already pleaded guilty. 
Oyedepo argued that the applications were in breach of Section 271(b) of Administration of Criminal Justice Act, ACJA.
He said that it is only after the prosecution has reviewed the facts of the firms' case that the court can intervene. 
But the judge directed the defence lawyers to move their applications. 
Oyewole, in his application, argued that the application which was filed pursuant to Sections 274, 396, 477 and 478 of ACJA 2015 is seeking for an order setting aside the guilty plea of the representatives of the four firms for being a breach of judicial process. 
He said the guilty plea was an abuse of the court process owing to the pendency of a suit filed by Mrs Patience Jonathan against the EFCC, Dudafa, the four firms and Skye Bank.
Mrs. Jonathan is laying claim to the ownership of the sum of $15.5 million, which the anti-graft agency claimed was laundered. 
According to him, "the EFCC should have taken care of the issue of the person laying claim to the money before foisting a guilty plea on the court." 
Oyewole posited that one of the firms' representatives, Taiwo Ebenezer, had also indicated in a statement that he has nothing to do with any firm.
He said it was curious that that the same person can now come to plead guilty to an offence committed by a company he knows nothing about. 
He maintained that he has a duty to file the application because it is a joint trial and that the guilty plea will definitely affect other defendants negatively.
© Copyright 2016 www.elombah.com; Send eyewitness accounts/reports/articles to publisher@elombah.com; follow us on twitter handle @Elombah; like our Facebook page: "Elombah.com"
Share your thoughts in the comment box below: