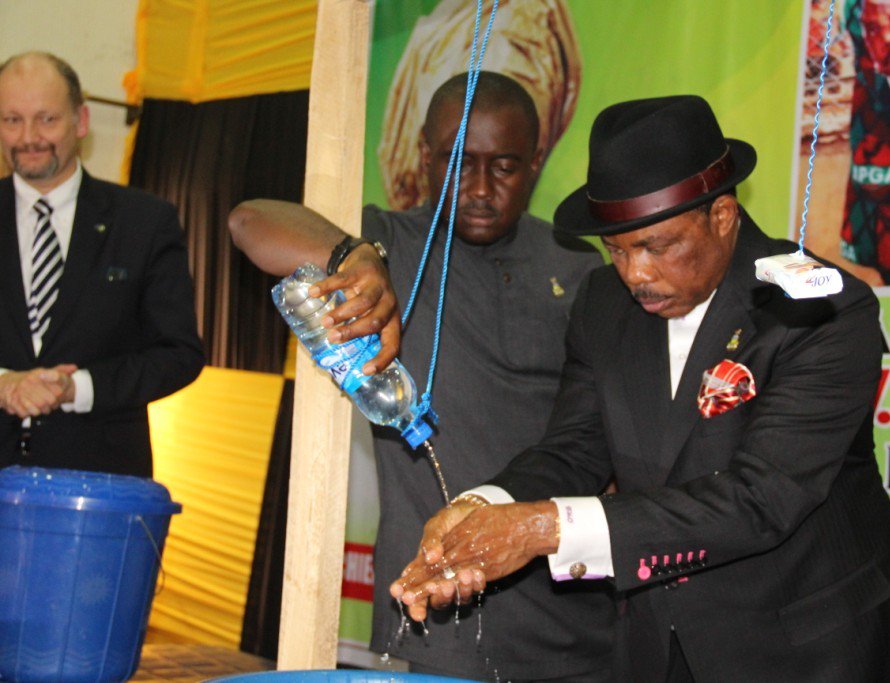 SIXTEEN PRESSURE GROUPS AND ORGANISATIONS ROOT  FOR THE RE-ELECTION OF GOVERNOR WILLY OBIANO IN 2017. CALL ON ALL ANAMBRARIANS TO SUPPORT THIS DECLARATION.
Sixteen different socio-political and socio-cultural Pressure groups under the auspices of the COALITION FOR THE RE-ELECTION OF GOVERNOR WILLY OBIANO COREGWO  met  at Enugu , ,Enugu state on Thursday 3rd November, 2016 and x-rayed the development in Anambra state since the
inception of the regime of Governor Willy Obiano.
They appraised his achievements in the areas of infrastructure, agriculture, education , security, youth and women empowerment, urban development etc and were satisfied with his score card so far.
The groups consulted widely with all shades of opinion in the state and visited all nook and cranny of Anambra state.
Based on these palpable facts and levels of achievements, the groups have collectively and individually declared  total support for the re-election of Governor Willy Obiano(the performer) for a second term
of office in the 2017 gubernatorial election.
We therefore call on all Anambrarians to support this laudable decision and mobilize the grass root and all stakeholders in the state to toe this  plausible line.
LONG LIVE ANAMBRA STATE
LONG LIVE THE FEDERAL REPUBLIC OF NIGERIA
SIGNED
GROUPS UNDER THE COALITION
1 SOUTH EAST POLITICAL MOVEMENT      SEPOM   CHIEF CHINASA CHUKWU
2. WORLD IGBO YOUTH ALLIANCE             DAMIAN OKEKE
3NDIGBO IN THE DIASPORA                         OSADEBE CHINEDUM
4. COALITION OF ALL ANAMBRA YOUTHS   BENSON ANENE
5. NDINNE IGBO                                               MRS BEATRICE NWAGBALA
6. NETWORK FOR POLITICAL AWARENESS   BRIGHT OKOLO
7. IGBO YOUTHS RENNAISANCE                     SYLVESTER OJUKWU
8. WILLY OBIANO CONTINUITY FORUM             JAMES OBIAKOR
9. APGA NATIONAL SUPPORTERS FORUM        OKEY COLBERT
10 IGBO STUDENTS ASSOCIATION                    CHIKA MBAMALU
11.  IGBO CHRISTAIN CENTRE                            PATOR OKECHUKWU IFEMESIA
12  NIGERIAN YOUTHS FOR WILLY OBIANO     ABDUSALAM UMAR
13. IGBO WOMEN IN POLITICS                           AMAKA OKOYE
14 ANAMBRA GOOD GOVERNANCE INITIATIVE   NNAKA CHUMA
15 COALITION OF NIGERIAN DEMOCRATS           OLUSEGUN DOTUN
16SOUTH EAST /SOUTH SOUTH YOUTH FEDERATION   DOUGLAS  MARCUS