46,140 confirmed as Nigeria records 453 new COVID19 cases
Some 46,140 cases of the deadly COVID19 disease has been confirmed as Nigeria recorded 453 new ones on Saturday.
The new figure followed the statement issued by the Nigeria Centre for Disease Control (NCDC) on Saturday.
Find below a breakdown of the 453 new COVID19 cases:
FCT-75
Lagos-71
Benue-53
Delta-39
Borno-30
Enugu-25
Plateau-24
Osun-20
Abia-19
Oyo-17
Kaduna-16
Kano-13
Ebonyi-13
Ogun-9
Kwara-7
Ondo-6
Gombe-3
Ekiti-2
Akwa Ibom-1
Rivers-1
Summary
46,140 confirmed
33,044 discharged
942 deaths
See banner below: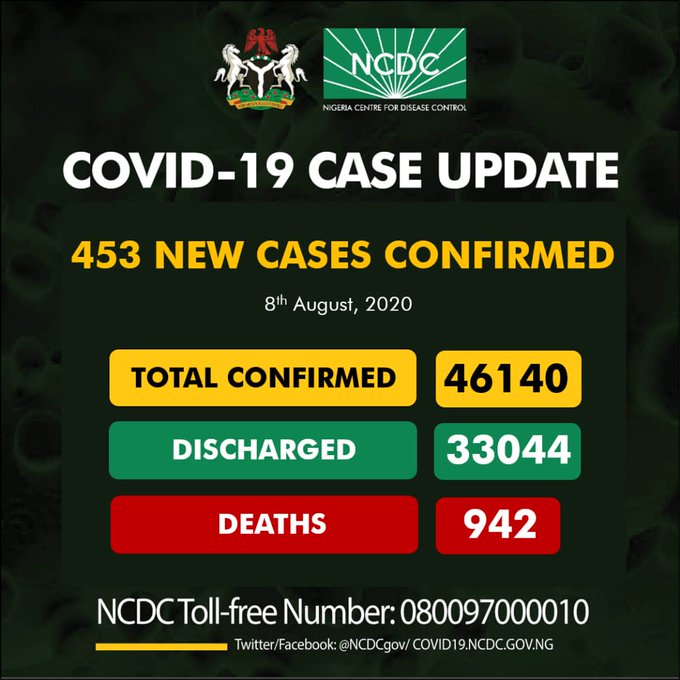 What could be considered its biggest victim on Saturday is the Peoples Democratic Party (PDP) candidate during the 2018 Ogun State governorship election, the late Senator Buruji Kashamu.