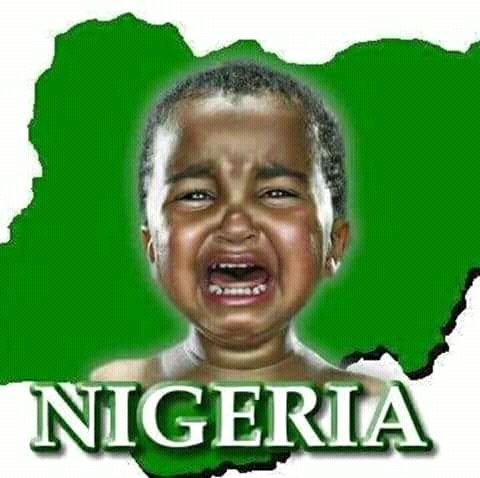 The system is broken. Corruption and malpractice has taken root as an acceptable permanent way of judgement. Moral decadency, No ethics, No value system, No patriotism, No competitive system value. 
No government economic and structural policy will survive implementation. The system is broken to the root. Every one of our generation is a product of the corrupt system. Artificial: Self-denial & pretense. 
The fight against corruption is void because everyone is guilty. We are product of the system, accept it or not, the seed of corruption is in you. One time or the other you have compromised to it. 
Everyone has the solution. Everyone is encircled in same matrix. Arithmetical delusion.
My formula to solve the matrix starts with CHAOS to break down the system. Principalities and strong men that reap millions of dollars on a daily basis out this broken system will resist it will fierce opposition. Military & constitution is on their side.
Most recently, Arab spring has shown us that power belong to the people. We are the people, individually or in sub-groups. I have been evaluating the strength of CHAOS or revolution in Nigeria. Enthusiasm, Nigerians are naturally frustrated or suffering and smiling. Time bomb, waiting to be exploded. We need this uprising to bring out the best in us.
Boko haram is an extremist group that its fundamental idea lack the secularism of Nigerian society.
Niger Delta is an agitation that has been a mastery of the privilege to their own limited advantage of the dividend, not pure idealist struggle. 
MASSOB has been ridiculed by compromise and lost its moral mandate to her people. MEND, OPC and several other groups has merge in Nigeria agitating for more thing or another. 
The western elite of Yoruba land find it a sensitive issue to get involve as they are major benefactors of the broken system.
IPOB, I am not a Biafranist and I do not approve provocative imbalance approach that Nnamdi Kanu use; but I understand that if the system needs to be broken & restructured in Nigeria.
IPOB is the only group that has what it take to create the chaos that will consume the rotten system. Its principle is not based on compromising advantage or individual gain but collective frustration, an open platform for the youth and deprived to express their frustrations. 
If only Nnamdi Kanu's IPOB will have 15% support of general Nigerian public and can hold its ground on NO ELECTION IN 18th November and subsequently NO ELECTION in southern Nigeria till 2020 the system will be broken, a new Nigeria will emerge. 
The quest is far beyond Biafra or Oduduwa or Arewa, No. A New Nation will merge base on principle of equality, competitiveness, true federation and moral ethics and standard. A new federation of United state of Arewa, Oduduwa and Biafra.
This is not a question of national pride because there is nothing to be proud about corrupt, rotten Nigeria. This British conception is based on deceit and falsehood. 
A system that will allow Britain mine raw material and central bank control for 100%. A system built on corruption. Nigeria has outgrown it, either way, the system must be broken.
It is a nationalistic approach, forget Igbo, Yoruba, Hausa, Benin, Fulani or any tribe that you come from. This system need be broken!
Any structural approach, national conference or thru an elective office within same corrupt system will yield same result. 
CHOAS. That is what holds the key. 
CHOAS to put the cabals on the run. 
CHAOS to reinstitute discipline in our society. 
CHOAS to institute a constitution for Nigeria, not British interest proxy Fulani/Hausa Caliph.
CHOAS to bring back market, economic & competitiveness.
CHAOS to give birth to a new nation.
If you love the country Nigeria, your motherland; If you are frustrated with the corrupt practice and under development; I urge you to support the IPOB. 
Fight the system!
Fight the power!
Fight with all your might!
Not for Biafra but rather for long term goal. Engage in any level: blogging, photo reporting, counter reporting; create mini group. 
Engage, Engage, Engage until the revolution begins. If it worked in Russia, it will definitely work in Nigeria.
God Bless Nigeria!
Craig Malon writes from Moscow, Russia. [+74957224475]
—
Would you like to be receiving ALL Elombah.com news links 'On The Go' on WhatsApp?  If yes, please provide us your WhatsApp number via publisher@elombah.com or sms/inbox +2349050382526 and you are ready to go!
© Copyright 2017 www.elombah.com; unless otherwise indicated, all images are courtesy of Twitter; send eyewitness accounts/reports/articles to publisher@elombah.com; follow us on twitter @Elombah; like our Facebook page: Elombah.com; join us on WhatsApp HERE
For adverts & inquiries, call +447460770987, +2349050382526