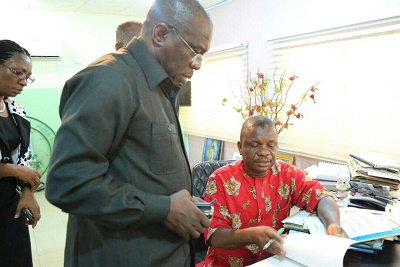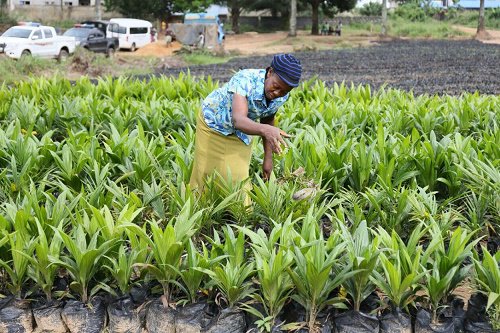 Abia State government has signed a memorandum of understanding (MOU) with a private investor in Palm business, S-ATM Nigeria Limited, on the Abia State palm estate in Ohambele in Ukwa East Local Government Area.
The decision is part of efforts and resolve of Governor Okezie Ikpeazu, to expand and increase the wealth of the State.
Under the arrangement, the Palm Estate is expected to support the governor's drive to restore Abia State as the number one palm producer and create jobs for youths.
While singing the MoU, Abia State Commissioner for Agriculture, Uzo Azubuike, assured the investors that the state government would keep their part of the agreement as because Ikpeazu is in a hurry to return the state to the years of palm plantations dotting the landscape of Abia state.
He said, "Part of what we have signed now is that S-ATM Nigeria Limited must build an oil mill inside the palm estate there in Ohambele. 
"Also the estate is going to employ over 5,000 Abians, with greater percentage of the employment from the Ohambele community."
The Managing Director of the S-ATM Nigeria Limited, Engr. Ogunleye, stated that the company will fulfill the terms of the agreement including investing the needed funds to realise the goals of the state palm plantation and employ Abians.
He said, "More than 40% of the company's employees will be Abia indigenes and we will also utilise the services of the members of the host community, thereby reducing the rate of unemployment in the state."
The investor and his bankers, UBA Plc, expressed appreciation to the State government for providing the enabling environment for new investors to do business in the state without excessive bureaucratic bottlenecks.
The Secretary to Abia State Government, Dr. Eme Okoro, who represented Governor Okezie Ikpeazu at the occasion, commended Azubuike.
He commended him "for leaving no stone unturned in bringing to materialization one of the pillars of Governor Ikpeazu's administration in the area of revitalisation of agriculture to create wealth for the State". 
© Copyright 2016 www.elombah.com; Send eyewitness accounts/reports/articles to publisher@elombah.com; follow us on twitter handle @Elombah; like our Facebook page: "Elombah.com"