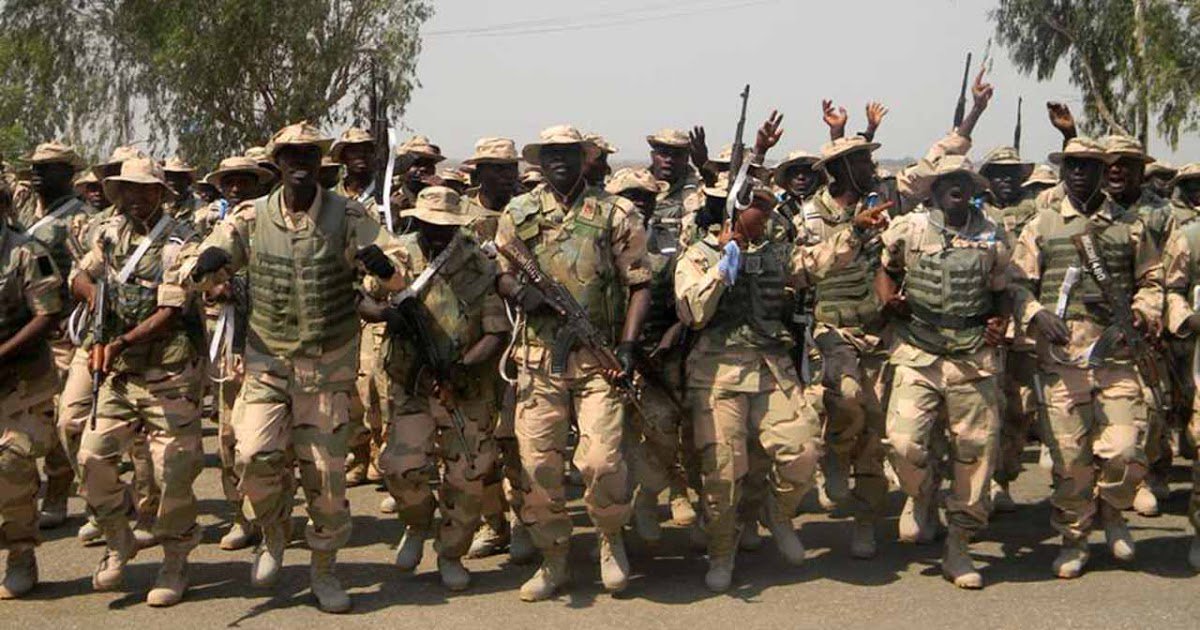 It was not enough for the Minister of Women Affairs, Mrs Aisha Alhassan, to say that she has pitched her political tent with former Vice President Atiku Abubakar in the 2019 presidential election race that has, for all practical purposes, been declared open.
She also had to rub it in that even if President Muhammadu Buhari decides to seek re-election, he would not get her vote. I cannot see a better vote of no confidence in a leader than that passed by the still-serving minister. 
But at least she has the courage of her conviction, given what many of her colleagues and other All Progressives Congress (APC) leaders say behind closed doors.
However, the real issue is not who 'Mama Taraba', as she is called by her supporters, prefers between Buhari (who has not indicated that he would seek re-election) and Atiku (who has never hidden his desire to occupy the number one office in the land). 
The real issue is that Alhassan has confirmed that the whole essence of political power struggle in Nigeria is not about the people. 
She would leave Buhari for Atiku not necessarily because she believes the latter has a better agenda for the country but rather because he is her "godfather." So, in effect, it is personal. With most Nigerian politicians and public officials, it is always personal!
That then explains why the leadership recruitment process is never about ideas or ideals. 
We elect people, at practically all levels, because they speak the same language with us or share with us the same religious beliefs and such other considerations that have nothing to do with their vision to make our society better. 
Even now, those supporting Buhari's yet-to-be-declared re-election bid are not telling us why he deserves a second term although I have read some comments about his legendary 12 million votes; which then means that the cold calculation of some politicians within the ruling APC is for Buhari to run so he could deliver to them those votes. 
Meanwhile, you need only to be on Twitter to recognize the challenge Atiku will face when the real game begins.
Like Nobel Laureate, Prof. Wole Soyinka said on Monday, it is still too early to begin a debate about the next president considering the enormous challenge at hand. From medical doctors to university lecturers to other workers, it would seem as if the only vocabulary in town is strike. 
And the response to this problem from the authorities is at best tepid. But one thing is now very clear: 
The 2019 presidential election will not be fought on the basis of dubious claims by some aspirants that they wore no shoes when they were young or that they had no money to buy presidential nomination forms! Nigerians are now wiser and for good reasons too.
Whether on the economic or political front, the prognosis does not look good. Yet, while most of the current agitations can still be located in the desperation to control the ever-dwindling oil resources, the rest of the world is thinking and plotting for a future away from hydrocarbon which only goes to confirm a common refrain by my friend, Louis Odion, about the folly of those who enjoy presiding over the seating arrangements in a sinking Titanic. 
Nigerian politicians take a cake in that regard even when there is also a method to their madness: Most of them have appropriated to themselves more than enough "lifeboats" to take care of their spouses, children, concubines and those that will minister to their indulgences, just in case…
We will deal with the politics of 2019 when the time comes. But there are pressing issues that cannot wait. 
On Tuesday, Governor Okezie Ikpeazu imposed a three-day curfew in Abia State to de-escalate tension, following confrontation between soldiers and the Indigenous People of Biafra (IPOB) renegades. 
It was a wise and commendable move by the governor because the problem had been building up since the Nigerian Army declared Operation Python Dance II within the South-East geo-political region, apparently in response to the antics of Nnamdi Kanu. 
But I see no enduring solution in this approach that could trigger needless violence on a national scale.
Yesterday, following a post by a Diaspora Nigerian, Dr. Baba Adam, urging Governor Ikpeazu to call Kanu to order, he got a response that I want to reproduce (with minor editing) here because of its resonance: 
"There is a young Nigerian lady that I work with on one of my projects. She is from Imo State and married to a man from Kaduna State. She said to me, 'please do not include me on any of our project field visit to Kaduna, Kano and in fact anywhere in the North from October 1'. 
"As far as she is concerned, the 'quit notice' issued by a faceless group from the North is a big threat and the federal government has done very little to allay her fears."
The writer said he felt compelled to share the story because his reading of the situation in the South-east is that while majority may not be in support of Kanu, they also don't feel protected enough by the federal government. 
"Deploying military troops in Abia State will therefore not solve the problem. The government started on a sure footing by asking the Vice president to go round and consult within the region. The report and recommendations from such consultation, if implemented, will be more useful. 
"Meanwhile, as long as the high rate of inequality, poverty and unemployment continues in the country and young Nigerians feel that the government, in the states and the centre, is not responding to the challenges, men like Nnamdi Kanu will continue to attract a following," the writer concluded.
I completely agree with the writer on two scores. One, I have always argued that equity in the distribution of opportunities and being treated as equal partners in a plural society are very important and that is where the current feeling of angst in the South-east can be located. 
That is also what characters like Kanu feed on to spread hate speech and other divisive rhetoric that has empowered him with the mob. A deployment of force can therefore only be counter-productive.
The second score has to do with the fact that indeed, the dire economic situation provides a recruiting ground for all manner of hoodlums who could easily be given a "cause". 
Interestingly, in October 2015 when he was first arrested upon return to the country, former President Olusegun Obasanjo warned the federal government not to play into Kanu's hands. 
"This is a fake agitation. These are boys who want to get money out of people in the name of Biafra. These are people you should ignore," Obasanjo said at the time but his advice was not heeded. 
Now that Kanu has by default become a big factor in the Nigerian political space, whether we like it not, he has to be handled with care.
While advocacy of violence can be ascribed to Kanu on account of his self-deceiving 'Biafra Marine', 'Biafra Navy Seal', 'Biafra Secret Service' etc., the state cannot respond with brutality in the management of the crisis without getting hurt. 
Already, there are many disturbing videos in circulation. While some feature the application of jungle justice by the military, there are also others in which IPOB sympathizers target those they consider their enemies.
I hope the political authorities are alert in these dangerous times that we are in. On top of what ails us as a nation, we do not need any inter-ethnic violence.
This is therefore a time that calls for leadership, including in the South-east where otherwise respected persons are genuflecting before Kanu. 
Meanwhile, whatever may be the feeling of discontent in the South-east, it is something that President Buhari can easily respond to by holding sincere dialogue with critical stakeholders within the region while applying equity in the distribution of opportunities. 
The police and other security agencies can then deal with the law and order component of the nuisance which Kanu's IPOB represents. Deploying military troops should be the last resort, after all other efforts at restoring order by the civil authorities must have failed.
In more ways than one, the choice of "Python Dance" as a response to the political problem in the South-east is wrong-headed. 
For those who may not understand the symbolism, "python dance" is a dangerous sport not only because many have been bitten by their own pythons but also because some of these reptiles have actually flown from their charmers into the audience with catastrophic consequences. 
That is why there are several rules to python dancing, with the most important one being that the environment must be warm. Since python, like all snakes, are cold blooded, their body temperature also changes with the surrounding environment.
With leaders and critical institutions in Nigeria now being described in animal terms (lions, hyenas, alligators, jackals, pythons, cockroaches etc.) the pertinent question is, given the 5 per cent versus 97 per cent Abuja theorem of power and privileges that Kanu has exploited in pursuit of his own agenda, is the environment in the South-east today conducive for a military "python dance"?
I doubt!
—
Would you like to be receiving ALL Elombah.com news links 'On The Go' on WhatsApp?  If yes, please provide us your WhatsApp number via publisher@elombah.com or sms/inbox +2349050382526 and you are ready to go!
© Copyright 2017 www.elombah.com; unless otherwise indicated, all images are courtesy of Twitter; send eyewitness accounts/reports/articles to publisher@elombah.com; follow us on twitter @Elombah; like our Facebook page: Elombah.com; join us on WhatsApp HERE
For adverts & inquiries, call +447460770987, +2349050382526