Abuja Rocks As Odinkalu, Charlie boy, Yesufu, Ors Kick Off #NigerianLivesMatter Protest
Nigeria's capital, Abuja, has been thrown into some sort of uproar as former chairman of the National Human Rights Commission [NHRC], Mr. Chidi Odinkalu, in conjuction with other human rights activists kicked off the National Peace March Abuja protest tagged "Nigerian Lives Matter" in Abuja on Wednesday.
The protest is to draw attention of local and international persons and organisations over the wanton killings raging across the country by killer Fulani herdsmen.
The protesters, in the various speeches, asked President Muhammadu Buhari to stop the killings which, according to them is an uphill task.
The protest with hashtag #NigerianLivesMatter protest, also has other hastags as #StopTheKillings, #NigeriansStandUp, #NigeriaMourns, #StopTheKillings and #EnoughIsEnough.
Other activists involved in the protest are ace musician cum activists and one of the founders of OurMumuDonDo group, Charlie Boy, Aisha Yesufu, Deji Adeyanju, et al.
See photos, videos, and tweets: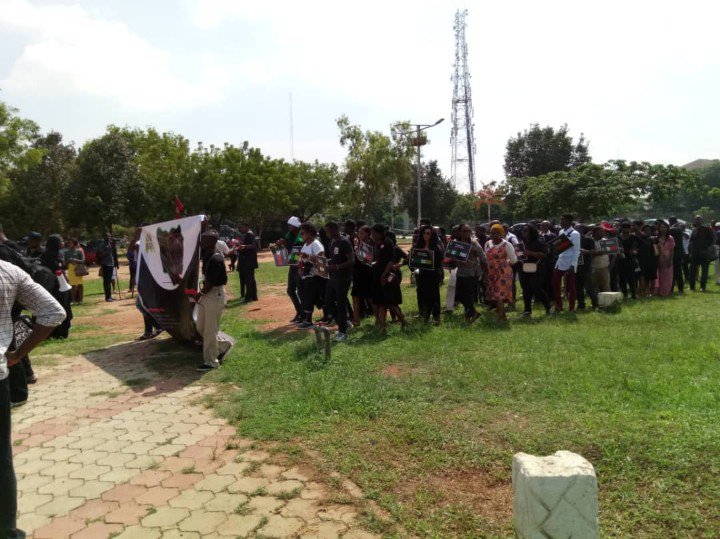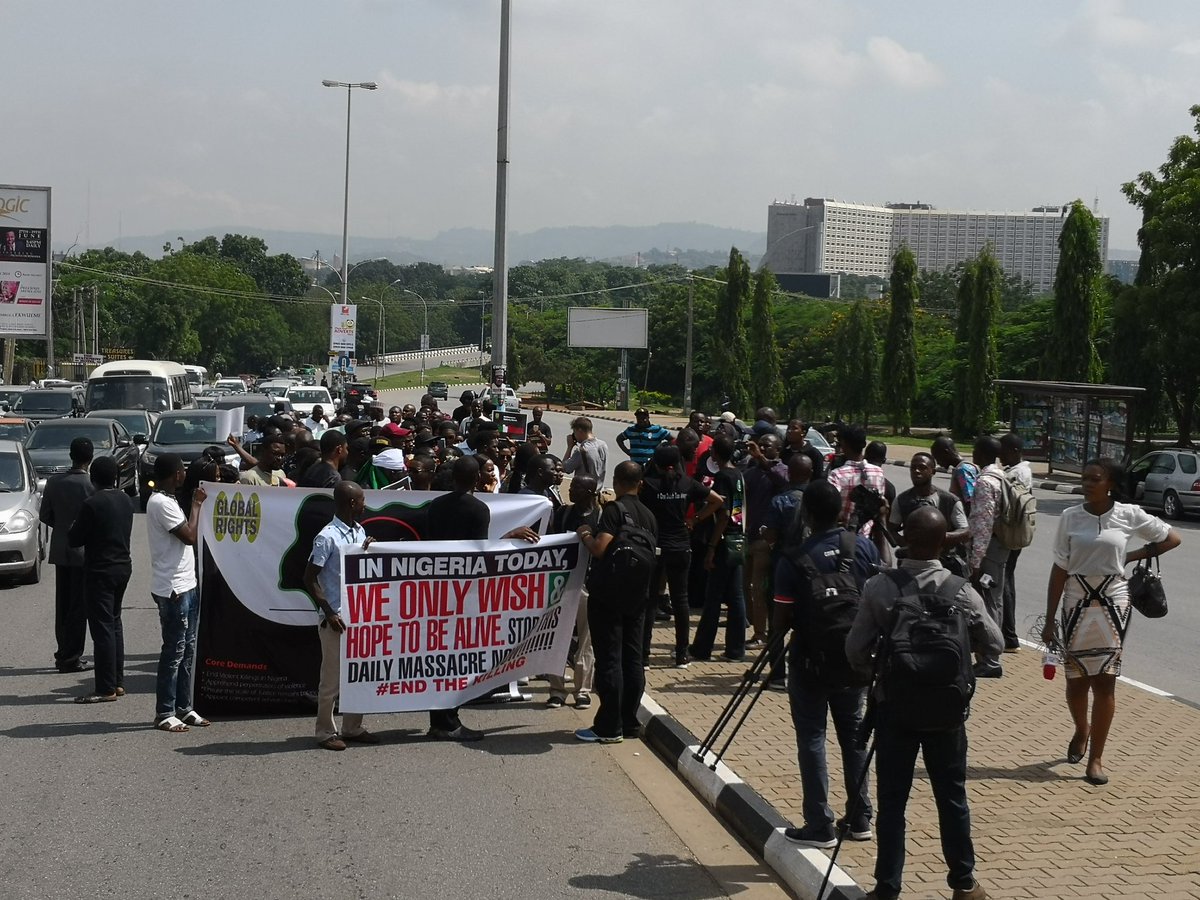 We refuse to accept that the Nigerian state cannot secure the lives of every Nigerian #EnoughIsEnough #NigerianLivesMatter pic.twitter.com/myngla6GRw

— CDD West Africa (@CDDWestAfrica) July 4, 2018
Live at the Abuja Peace March: #StopTheKillings #NigerianLivesMatter #NigeriansStandUp #NigeriaMourns @ojmagic pic.twitter.com/ihkffxOmo5

— Reclaim Naija (@reclaimnaija) July 4, 2018
Happening Now: Sights and Images: @ChidiOdinkalu, #OurMumuDonDo Charlieboy and @AishaYesufu live at the National Peace March Abuja #StopTheKillings #NigerianLivesMatter #NigeriansStandUp #NigeriaMourns pic.twitter.com/PC5aEGYcyN

— Reclaim Naija (@reclaimnaija) July 4, 2018
At Unity Fountain to march and demand an end to the killings across Nigeria. #NigerianLivesMatter pic.twitter.com/VcX8rKGTMj

— Kadaria Ahmed (@KadariaAhmed) July 4, 2018
#HappeningNow: we pledged to stand with Nigeria and demand #EnoughIsEnough & that #NigerianLivesMatter. We asked @NGRPresident @MBuhari to #StopTheKillings. @AishaYesufu speaking at today's match to @AsoRock From Unity Fountain. @Globalrightsng @EiENigeria @ChidiOdinkalu pic.twitter.com/nEEfEHq0Jy

— #FreeLeahSharibu (@oaaigbe) July 4, 2018