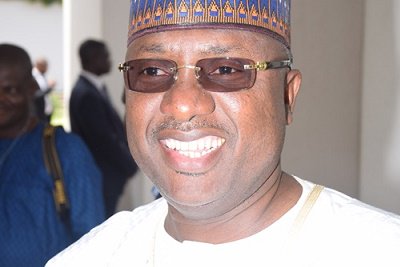 The Adamawa state Governor, Senator Muhammadu Umaru Jibrilla Bindow has commissioned the distribution of 105 Tractors to state farmers in order to boost agriculture sector.
He called on the attention of all the 21 Local Government councils Chairmen to purchase the tractors for use by their rural communities in order to engage in large scale farming that will result to mass harvest of farm products. 
This is purchased to further caution the effects of over dependence in oil sector and a follow up to the federal Government's policy thrust on boosting Agriculture.
"This gesture is deliberately taken to fulfil some of my campaign promises made to Adamawa people during my campaigns.
"I promised you more Agricultural interventions are still coming to boost Agriculture in the state." He stated
He stated the Tractors which made from Massey Ferguson Company and are one of the best in the world and called on the local Government chairmen to maintain these Tractors and ensure their efficiency.
Governor Bindow continued, saying that each LGA will be entitled to five (5) Tractors which are evenly going to be distributed among the 21 Local Governments.
In his response the Chairman, Association of Local Government of Nigeria (ALGON) and chairman, Fufore Local Government area, Barr Aliyu Wakili Boya appreciate the effort made by Governor procuring 105 tractors to the state farmers.
The Lamido of Adamawa Dr. Barkindo Aliyu Mustapha who witnessed the commission said Adamawa people made the right choice as their ballot is yielding positive results as much transformation is taking place in the state.
He said Governor Bindow has gone beyond road constructions to ensuring food production and security by purchasing this large number of tractors. 
The Lamido called on local farmers to maintain these tractors and add more as they utilize them for the benefit of the whole state.
By Dan Garba, Yola