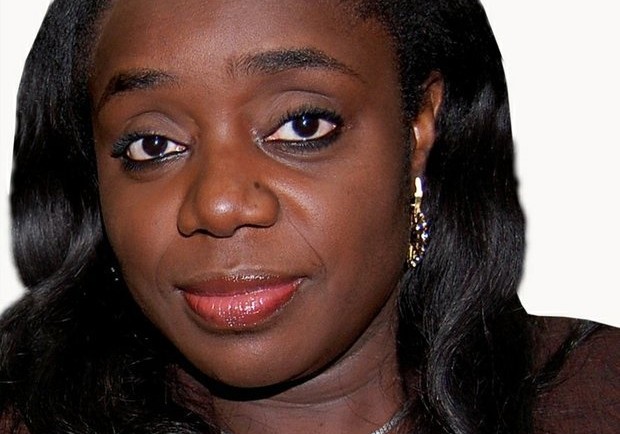 Nigeria's Finance Minister, Kemi Adeosun who met with bond investors at London's five-star Corinthia Hotel on Tuesday, assured them that growth in Africa's largest economy will rebound in 2017, sources present at the meeting tell Businessday.
Nigeria is on the verge of a recession, oil production has fallen to about a three-decade low, and the budget deficit has swelled to a record.
Adeosun highlighted the issues facing the economy, including an over reliance on crude oil revenues, increasing unemployment, poor power supply and infrastructure.
" What we are trying to do is to reset the economy," Adeosun said.
"We intend to boost non-oil revenue collections. The 2016 budget which was passed in May increases capital expenditure to boost growth."
Tapping the offshore bond market this year is vital for Nigeria to fund a budget of N6.1 trillion ($31 billion) meant to stimulate the economy.
Embedded in the budget is a N2.2 trillion ($11 billion) deficit expected to be partly financed with some $5 billion of external borrowings.
Adeosun mentioned the government's move on reforms such as the Treasury Single Account (TSA), which is meant to plug leakages and reduce overheads, reorganisation of the national oil company NNPC, and introduction of Bank Verification Numbers (BVN) to reduce fraud and improve financial inclusion in Nigeria.
"The reason we are borrowing in dollars is because it is relatively much cheaper than yields we can get on the local bond markets. We intend to gradually increase the stock of dollar denominated bonds to about $20 billion from $13.2 billion today."
Adeosun told investors that Nigerian President Muhammadu Buhari was not an economist and could be compared to Nelson Mandela of South Africa from an economic perspective.
On the renewed agitations in the Niger Delta, the Finance Minister said a ceasefire had been agreed.
"With everything still wrong with Nigeria the country still stands, imagine what will happen if Nigeria gets it right," Adeosun said.
Nigeria has sold dollar bonds twice, the last time in mid-2013, when it raised $1 billion of five- and 10-year debt.
Yields on its $500 million of securities maturing in July 2023 fell four basis points to 7.49 percent by 12:15 p.m. in London on Monday and have dropped 1.19 percentage points this year.
Nigeria's Eurobonds have gained 8.3 percent in 2016, compared with the average of 9.6 percent for high-yielding emerging-market sovereign dollar-debt tracked by Bloomberg.
Bond investors blame Nigeria's rigid foreign-exchange regime for draining reserves, which have fallen to a more than 10-year low, and hindering the economy, according to Bank of America Merrill Lynch.
Central bank Governor Godwin Emefiele has fixed the naira at 197-199 per dollar since March 2015.
The black-market rate has plummeted to around 361 per dollar as the central bank runs out of the foreign-currency that companies need to import raw materials and equipment.
"Clearly there has to be better alignment in resolving our domestic macroeconomic issues, which also will reflect how international bond investors will look at an international euro bond issuer like Nigeria," Ike Chioke, Managing Director, of investment firm Afrinvest said in an interview with Businessday.
"People may think they are disconnected, they are not, they are all tied together. So when we have for instance an exchange rate mechanism that is not tied to a structural change that has happened to our economy, which is that our dollar based income has fallen by more than 50 percent and we have not made adequate adjustment to the exchange rate, investors who may say they want to lend to you in dollars may have concern about the capacity of funding. I can't see the country doing above a billion dollars in a single issue. I think a team of good advisers could raise that money within three months all things being equal," Chioke said.
Nigeria's economy contracted for the first time since 2004 in the three months through March, and a recession is imminent, the central bank said on May 24.
The ability of the finance ministry to quickly raise the dollar funding needed to boost economic growth, will to a large extent help mitigate the economic downturn.
"We see the non deal road show as neutral to slightly positive in our view," said Abiodun Keripe head of research at Elixir Investment Partners Limited.
"How well investors buy the story will depend on rates they demand when the bonds are priced. Investors should position for the Eurobond issue as they are dollar denominated and not exposed to exchange rate risks."
— Credit Businessday, 08/06/2016