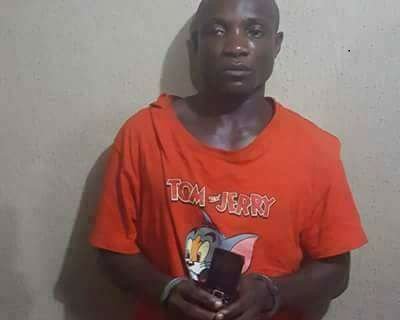 The Rivers State Police Command has arrested a member of the gang that killed Deputy Superintendent of Police, Mohammed Alkali and his driver, who mentioned Rotimi Amaechi 's aide as their sponsor.
The arrested suspect was quoted as saying: "We killed him because he was against APC".
DSP Alkali and his driver were found beheaded in Uju Forest, Omoku area of Rivers State.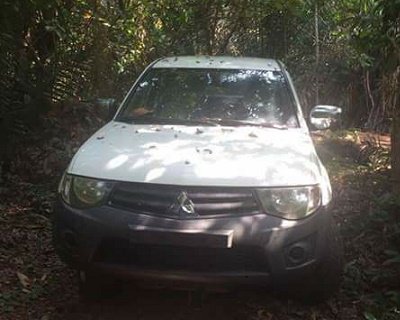 The suspect, Christian Chukwuemela Ekikeme (22), has linked a top member of the All Progressives Congress (APC), Mr Kachi Nwokocha to the murder, according to WazobiaReporters.
Mr. Nwokocha is an aide of the Minister of Transportation and immediate past governor of Rivers State, Rotimi Ameachi was fingered as sponsor of the gang.
Full name of Kachi Nwokocha listed as the sponsor of the gang is Augustine Kachi Nwokocha and incidentally, he is a top APC member and close lieutenant of Ameachi. 
He was Commissioner for Power under Amaechi.
Reacting to the revelation, Mr. Emeka Reuben Okala, a London-based analyst, said:
"To say that this news is shocking, is an understatement! What has Rivers State, nay, Nigeria become? A pit of hell? 
"How could a onetime Commissioner for Power in the State's civil service sponsor hoodlums to behead a DSP and his orderly in active service in this heinous manner? 
"Hard to believe! 
"The officers did not send themselves there (and even if they did, no one has right to take their lives).
"They went to Omoku area of Rivers State on a national assignment that was aimed to bring about a conducive atmosphere for relative free and fair election.
"Those officers may have families that depend on them. 
"They may have loved ones that depend on them. 
"They may have communities that depend on them. 
"See what savage animals in human clothes have made out of their God-given lives. May their innocent souls rest in perfect peace!
"Augustine Kachi Nwokocha should be arrested immediately for thorough investigation. 
"If he has a hand in that crime, let the total weight of the law be brought to bear on him! 
"Let him face the music with all those criminals that beheaded those two officers on national service!
"I only hope this is a dream. Lord have mercy on Nigerians!"
Meanwhile, the Inspector-General of Police, Mr. Ibrahim Idris has promised that the assailants will be fished out and be brought to book.
© Copyright 2016 www.elombah.com; Send eyewitness accounts/reports/articles to publisher@elombah.com; follow us on twitter handle @Elombah; like our Facebook page: "Elombah.com"