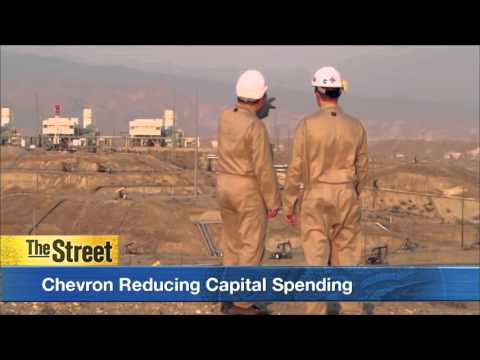 The ever-declining U.S. oil rig count should really start to take a bite out of the oversupply problem this year, KLR Group's John Gerdes said Thursday, predicting depressed crude prices could soon begin to move sharply higher.
In a rare sign of hope for depressed Nieria's economy, Gerdes forecasts West Texas Intermediate crude hitting $47 per barrel in 2016, basically a 50 percent increase from current levels of about $31. Looking out to 2018, he sees prices at $80 to $85 per barrel.
Arguing in similar manner, Goldman Sachs' options team said today "the level of bearishness around oil stocks has become "extreme," and it's time to play for an energy snapback. The team goes on to recommend a bullish play on energy stocks.
Oil prices were bouncing off 12-year lows in early action Thursday. U.S. crude was trading at a rare premium to the global benchmark Brent, which has been weighed down by the potential for a flood of supply from Iran with sanctions relief possibly coming as early as Friday.
It's been a week of bad news for Nigeria and other 12 members of the Organisation of Petroleum Exporting Countries (OPEC) who have been struggling to meet their budget commitments due to falling oil prices, as the cartel's daily oil basket price falls to $27.07 per litre.
With the price falling to the lowest level in seven years, OPEC is considering holding an emergency meeting to discuss a possible line of action while oil operators in Nigeria are raising concern on the need for the Federal Government to re-strategise and fast-track its economic diversification agenda.
Meanwhile, the naira has hit a new record low of N289 to the dollar at the parallel market in Lagos and N300 in Kano state.
The currency had fallen to a record low of N282 per dollar on the unofficial market on Monday, after the nation' apex bank announced its decision to stop the weekly intervention in the foreign exchange market with the funding of about 2,800 BDC operators at $10,000 each.
The currency, which is pegged at around N198 to the dollar on the official interbank market, was quoted at N277 earlier on Monday, but moved to N283, after CBN said it would no longer fund the Bureaux De Change Operators
The new price level is posing a threat and further drop in national earnings which reportedly dropped to N525.857 billion in September 2015, according to the National Bureau of Statistics (NBS).
The agency which gave the breakdown of Nigeria's earning in the months of June, July, August and September, showed crude oil earnings are on a downward trend.
According to the report, Nigeria's crude oil export stood at N617.364 billion, N572.813 billion, N512.823 billion and N525.857 billion respectively in those months.
"What this industry will need is more of an $80 to $80-plus environment to drive some modest degree of return. And the mechanisms for that are being set in motion with these lower levels of activity to suggest the supply adjustments should progress," Gerdes told CNBC's "Squawk Box."
"These supply adjustments take many, many quarters. They take years. We're one year into a three-year adjustment process," said Gerdes, head of research for his investment bank, which is focused on the natural resources sector.
"The U.S. industry is effectively uneconomic at sub-$60 [per barrel] and we're sitting at $30," he said.
But the production cuts by American energy companies are setting up an overcorrection of the system in the "other direction" that's needed to flip the glut script, he added. "We do think with a reasonable probability the basing effect does happen here in the first half of the year."
Once supply and demand balances, he said, it's not that easy to turn the crude spigots back on. "When you redeploy capital, that lag effect is in place again going the other direction."
That lag should produce an environment in which prices could move higher into next year and into 2018, Gerdes said.
Examining options market pricing, Goldman's John Marshall and Katie Fogertey also observed that nervousness about increased oil-price declines have shot up, as more and more investors appear to have taken to the options market to hedge their exposure or to make outright bearish calls.
Marshall and Fogertey grant that such positioning indicators are of limited use when it comes to making long-term calls. But in the near term, any shift in position is likely to be a "tailwind."
In order to play for a sentiment-driven spike, the strategists recommend buying calls on the SPDR Energy Sector ETF (XLE). Specifically, they recommend buying the March 58-strike calls for $1.30 per share — a bet that will pay off if the energy ETF rises above $59.30 by mid-March, which is 10.5 percent above Wednesday's closing price.
Societe Generale macro strategist Larry McDonald says that such a trade makes sense. Given the high levels of capitulation, "there's a high probability of a 10 to 20 — maybe even 30 — percent bounce here, so your risk-reward today is very good."
However not everyone is on board.
Todd Gordon of TradingAnalysis.com says that with options prices relatively expensive (as Goldman points out), it might be smarter to sell options rather than buy them.
If one insisted on making bullish play, then, Gordon would recommend selling put options rather than buying call options.
---
---
DISCLAIMER

: Opinion articles are solely the responsibility of the author and does not necessarily reflect the views of the publishers of ElombahNews!
---
Would you like to be receiving ALL ElombahNews links 'On The Go' on WhatsApp Or Telegram? If yes, join us here on WhatsApp or Telegram, or provide us your Telephone number via publisher@elombah.com or sms/inbox +2349050382526 and you are good to go!
---
DOWNLOAD ElombahNews mobile app here
---
Send eyewitness accounts/ reports/ articles  to publisher@elombah.com; follow us on twitter @ElombahNews; like our Facebook page ElombahNews 
---
For adverts & inquiries, call +447460770987, +2349050382526