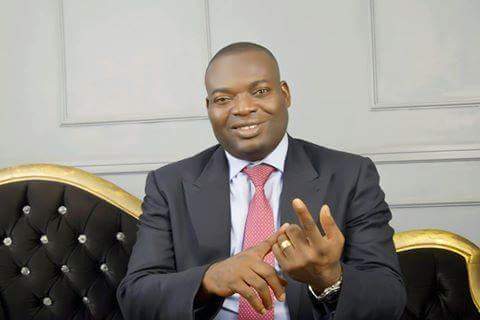 Hon. Dr Tony Nwoye, MHR.
A BILL SEEKING THE  ESTABLISHMENT OF FEDERAL UNIVERSITY OF EDUCATION IN NSUGBE, ANAMBRA, STATE
On Thursday, 16 June  2017, Dr. Tony Nwoye  first moved this landmark bill on the floor of the House of Representatives.  
With powerful, articulate and persuasive presentation by Dr Tony Nwoye, the bill passed through its  first reading the same day.
On Tuesday, 25 July, 2017, barely  40 days after, with consistent push and undeterred efforts at the pursuit of projects and legislative responsibilities, Dr Tony Nwoye caused the bill to be read the second time
TITLE OF THE BILL
A Bill for an Act to Establish  Federal University of Education, Nsugbe to Provide Training and Teaching Instructions in Every Aspect of Education and Such Other Fields of Applied Learning Relevant to the Needs of the Development of Education in Nigeria, Matters of Administration and Discipline of Students and for Related Matters. (HB. 1067) (Hon. Tony Nwoye)_
Dr Tony Nwoye's prayer to the House:
In his debate, Hon. Nwoye stated: "there is the need for the institution to be upgraded to reflect what is the obtainable standard internationally and equip the students with the needed platform to compete favorably with their counterparts within and outside the shores of Nigeria. This would also ensure the facilities at the institution are upgraded to meet up with the desired standard"
The House's Response
After passing through the critical second reading, the House referred the bill to the Committee on Tertiary Institutions and Services
Historical Facts about Nwafor Orizu College of Education, Nsugbe
(1) Nwafor Orizu College of Education Nsugbe began in 1976 as Teacher Training College 
(2) It became College of Education in 1981.
(3) It was merged with the Former Anambra State College of Education, Awka to form Anambra State College of Education Nsugbe in 1991. 
(4) In order to immortalize Nigeria's third Senate President and educationist, the school was renamed Nwafor Orizu College of Education Nsugbe (NOCEN) in 2000.
(5) Currently, the school offers degree Courses in affiliation With University of Nigeria, Nsukka.
Note further that NOCEN:
i. has about six faculties/schools with 26 departments.  
ii. has about 300 academic staff
iii. has 600 nonacademic staff. 
iv. has over 10,00 students. 
Impact of Dr Tony Nwoye Bill to Ndi Igbo in General
The entire Ala Igbo, i.e South East region, has no  Federal University of Education until 2015 when the administration of Goodluck Jonathan approved the upgrading of four colleges of education to universities of education, one of which was Alvan Ikoku college of education, Owerri. But upon resumption of office, the present administration reversed that decision, thereby leaving the Igbo land without any university of education. 
With increased quest to acquire education by Ndigbo and the rising demand for specially trained teachers in the country, this University, when fully established and upgraded, will go a long way in addressing a lot of issues including serving as an accessible centre to acquire both basic and advanced degrees in Education in the  South East and also aides in the acquisition of teaching prerequisites for career lecturers/teachers.
Enormous Benefit of the Bill to Ndi Anambra in particular
✔✔Anambra will, again, make another history as the first state to have a Federal University of Education upgraded from its status as state college of education.
✔✔Anambra state will become the next educational centre for the training of professional teachers  as well as an "education certification hub" in the Southeast.
✔✔Anambra will, again, be blessed with professional teachers in different fields of knowledge. This will serve as an enabler to the realisation of Hon. Dr Tony Nwoye's education thrust for the state, his burning desire to sustain and meaningfully improve upon the state's gains in education.
✔✔Creation of job for Anambrarians directly both academic and non-academic.
✔✔Many indirect jobs and economic  activities associated with full fledged university will come to Anambra.