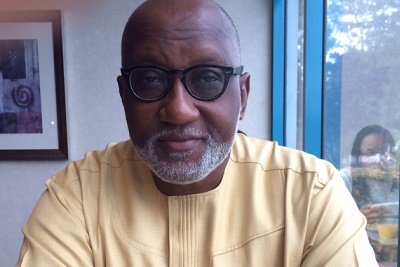 "May our Ndi Anambra deem it proper to respond in unison to the clarion call Igbo Kwenu; Anambra Arise!"
All politics is local, economic and personal. 
As Nigeria grapples with recession, geopolitical regions and states consider new vistas for stability, wealth creation, development and indeed, survival.  
Unfettered development results from political and economic power. 
But reality continues to prove most Nigerian states, including south-eastern states, almost incapable of simultaneous self-sustenance and development.  
While the best solution to this challenge is purposeful leadership and regional cooperation, tortuous politics is killing zonal collaborative initiatives.  This reality is more biting in the south-east geopolitical zone.
Recently I came across a paragraph that encapsulates the Igbo conundrum. It ran thus: 
"Most of us hope for good government. We vote, we serve, and we speak out for causes we believe are fair and just.
"But political solutions remain powerless to change the conditions of our hearts."  
On 24 February, 2014, southern political leaders convened the Southern Leaders' Summit in Calabar. 
That all-parties summit hosted by Gov. Liyel Imoke of Cross River State, was attended by governors of other southern states, elder statesmen, traditional and religious leaders. 
Anambra State was represented by its leaders of thought from various parties. 
On the margins of the summit, I experienced two poignant events. The first was personal. 
Olumide Braithwaite, the son of late nationalist politician, Tunji Braithwaite, approached me and said:
"Sir, I want to thank those who put this summit together. It was long overdue and represents what people like my father have worked for all these years — southern unity."
The second episode was even more telling; all the governors present met at Gov. Liyel Imoke's Lodge, for a short meeting of 'Principals Only.' 
In a show strategic collegiality, they negotiated and agreed on the points of the Summit communiqué — no recusals, no contest, no ego and no objection.  
That communique, which was consequently adopted and read out by Chief Olu Falae, was signed Falae, Chief Tony Anenih, Governors Liyel Imoke, Peter Obi, Olusegun Mimiko, Martin Elechi, Emmanuel Uduaghan, Godswill Akpabio and Mr. Rasaq Oladesu. 
The communiqué, inter-alia, committed to:
 a "united and indivisible Nigeria based on the principles of justice, equity and rule of law with ample respect 
 understanding for cultural, linguistic and religious differences;" 
 quick "passage of the Petroleum Industry Bill (PIB) currently before the National Assembly" and
 "an increase in revenue allocation to the federating units in a way that takes cognizance of the new responsibilities and residual powers of the federating units." 
It was an unprecedented show of bipartisanship.
Recently, as part of Anambra 25th Anniversary ceremony, HRM Alfred Nnaemeka Achebe, the Obi of Onitsha spoke of political and economic stagnation in the south-east, and urged the geo-political leadership to overcome their collective ennui and "revive the moral and cultural values that were high in the region."   
Achebe's propitious and courageous admonishment, delivered with unfettered candor and apolitical moral authority found a captive audience.  
Notably, HRM Achebe also opened up a long overdue debate. Belated as that clarion call was, he who dares, wins.
As Nigerian political and economic forces realign ahead of 2019; with the Lagos Commonwealth becoming Africa's 5th largest economy; the devastated North-east with Kano State as an appendage, is just about to be rebuilt with massive infusion of internally and externally sourced funds; and a $10 billion "Marshall Plan" about to be unfurled for the Nigeria Delta. 
As at now, the PIB remains on the drawing board, but Lagos State is set to begin receiving oil derivation payments from December 2016 due to exports in the Ajei (OML) offshore field.
Not so with Anambra and Enugu States, which along with Kogi stake claim to ownership of the Anambra Basin oil wells (OPL 915/OPL916). 
It is bad politics that hinders a resolution of the crisis in ways that would allow Anambra, Enugu, and Kogi to respectively get 13% derivation, or in the worst case scenario, share the 13%.
"What fate awaits the south-east?" becomes an urgent and heady question.
As Nigeria's democratic structures evolve, the outlook and mindset of some compatriots engaged in partisan politics appear marooned.  Regrettably, this is more so in the south-east. 
Several cogent reasons can be conjectured.  Bad politics leads to bad governance; or in the least, distractions and dissonance. 
Secondly, the worst mistake in politics is the inability to separate politicking from the requisite demands of good governance. 
Continues…