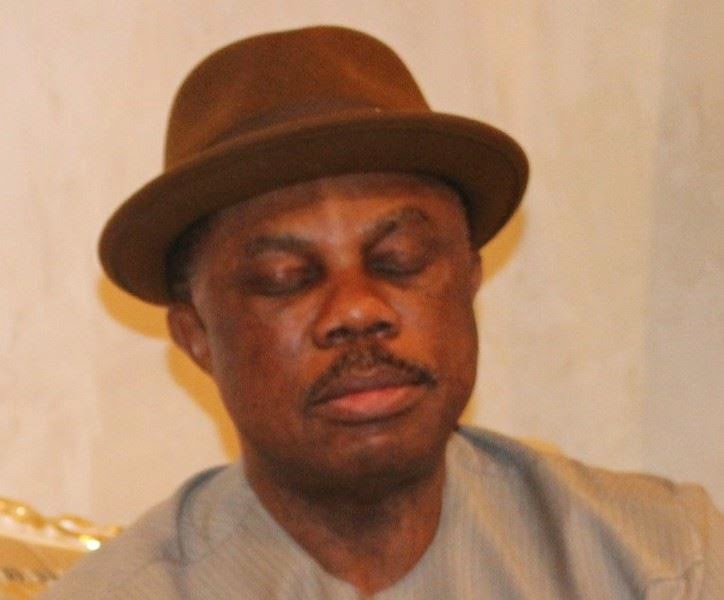 Anambra State under the foisted governor, Dr. Willie Obiano is gradually collapsing and concerned citizens are consulting for an emergency assembly to rescue the State from wastage.
In all walks of life, Anambra state is in total comatose.
Under our very eye, the prediction at one of the meetings of the Economic Team that soon the State will find it difficult to pay workers' salaries has become a reality. Yet the governor is carrying on as if all is well. 
All is not well. How can all be well when Anambra State government owes backlog of arrears of salaries to its workers? How can all be well when instead of telling the truth that there is no money to pay salaries, the governor has ordered has another round of personnel audit for ghost workers?
At a time January salary is yet be paid, the workers are being asked to come to the State secretariat across the 177 communities for the audit before the February salary is paid through cheque which takes another one or two weeks to clear. 
Wonder shall never end; a worker was given a cheque of N40 million for a month salary in the course of the audit but the kind-hearted worker obliged. 
Now the there is no hope for Victor Umeh to win the Senate seat, Obiano is happy – a good riddance to a bad rubbish.
Petty traders are suffering while government appointees through their agents are milking them dry and the governor pretends he does not know because his kits and kins are involved and making returns to him and his wife.
Hawkers are make to pay N50 to N150 Naira every day and 90 percent of the money go to private pockets and authorizing officers who are brothers of the governor and his wife. A former local government chairman was appointed an SSA and his office is now a conduit pipe to source revenue for the governor and his wife.
The stock in trade is to use proxies as revenue agents to extort money from the poor traders and artisans. And the governor pretends e does not know, but the suffering traders know he knows and are waiting for the end of the first tenure to flush him out. 
The governor thinks he will share money to elites to protect him, but they will 'eat' his money same way politicians did to Jonathan and still dump him.
Most annoying of the financial scam is that the Commissioners are  equally involved A case in hand is the printing of fake receipts by ASWAMA headed by the governor's  kinsman, Phil Chinwuba whose agency has been elevated to a Ministry by these fraudsters instead of Ministry of Environment. 
Today mountainous heaps of dustbins along the streets, market, schools churches, private homes, and offices are everywhere and constituting eyesore.
Why? The workers are on strike.
Daily Street Sweepers only sweep Governor's Lodge where the aristocrat live while other areas are unkempt. Despite hordes of security apparatchik, the newly acquired police vehicle that detect alcoholic-drunk drivers  24 hours at junction of Gov's lodge, for eye service when strategic areas like ring road and Agu-Awka are turned into flashpoints. 
Who cares! As long as the Duke is safe and protected
From Onyekaibu……..I stand to be counted
---
---
DISCLAIMER

: Opinion articles are solely the responsibility of the author and does not necessarily reflect the views of the publishers of ElombahNews!
---
Would you like to be receiving ALL ElombahNews links 'On The Go' on WhatsApp Or Telegram? If yes, join us here on WhatsApp or Telegram, or provide us your Telephone number via publisher@elombah.com or sms/inbox +2349050382526 and you are good to go!
---
DOWNLOAD ElombahNews mobile app here
---
Send eyewitness accounts/ reports/ articles  to publisher@elombah.com; follow us on twitter @ElombahNews; like our Facebook page ElombahNews 
---
For adverts & inquiries, call +447460770987, +2349050382526