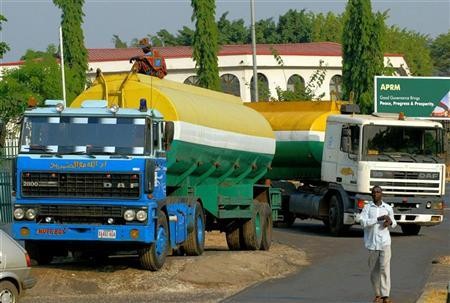 Today there is no filling station in Anambra State that is selling both fuel and gas .
Tanker drivers are on strike because of high tax imposed on them by Obiano tax hunters.
The drivers are lamenting that it is only in Anambra State they go through hell to deliver goods , paying unjustified taxes and revenues .
I am scared that the main plan of the governor is to create artificial scarcity to enable his wife take complete control of petrol consumers in the state .
We remember that the wife's filling station that is located after late Dora Akunyili Women and Children Development Center, Agu Oka , next to APGA secretariat is controlling all the diesel the state use to power generators that supply light to our 'okwabe ikwube'.
One of the plans of the wife to control customers is to use Ocha Brigade to harass drivers and making them to know that only patronage to Osodieme filling station will guarantee free movement in the state capital .
What worries us is the fact that despite this stand-down on filling station in the state , the governor care less about the plight of commuters in the state .
By Mazi Odera