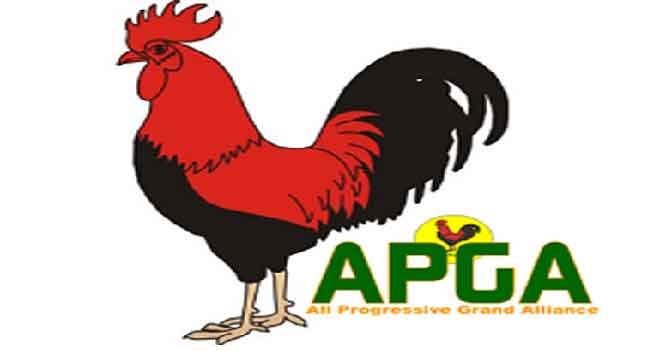 …..describes earlier announcement of his removal as misadventure of the uninformed
The drama of the earlier announcement of the removal of the Anambra state chairman of the All Progressives Grand Alliance(APGA), Chief Norbert Obi appears to be running full circle by noon.
Because just as the dust was settling on the dawn swift meeting where the seventeen (17) members of the State Working Committee (SWC) of the party announced his immediate removal, Chief Obi, buoyed by the presence of some council chairmen of the party and few other SWC members led by the three Vice chairmen, rode back into the state secretariat to counter the earlier declaration.
Reading from a resolution of his own group, Obi said he remains in charge. That he has not in anyway contravened any aspect of the party constitution but had been leading with fear of God and love of the party and her teeming members.
He therefore urged everyone to discountenance the earlier unfortunate announcement by those he referred to as few members of the party who were apparently driven by misinformation and lack of deep knowledge of the constitution of the party.
In his remarks, the Vice Chairman (South Senatorial Zone), Chief Titus Anagbogu admitted there was some misgivings within the rank of the party which some hung unto to attempt to unleash havoc in the party. He assured that within the next 24 hours everything would be sorted out peacefully.
He pointed out that the party's constitution was clear on the processes and road to take in the removal of the state chairman, but that had not been taken or explored. So that the announced removal of Chief Norbert Obi was illegal, unlawful and do not amount to anything.
He therefore urged members to ignore the statement and go about their affairs peacefully.