Ambassador Ahmed Nuhu Bamalli has been appointed as the 19th Emir of Zazzau.
News of the appointment was broken by Alhaji Muhammad Munir Ja'afaru, the Yariman Zazzau.
Alhaji Nuhu Bamalli succeeds Alhaji Shehu Idris, who died on Sunday, September 20.
He is a grandson of Emir Dan from the Mallawa Dynasty Sidi who died in 1920.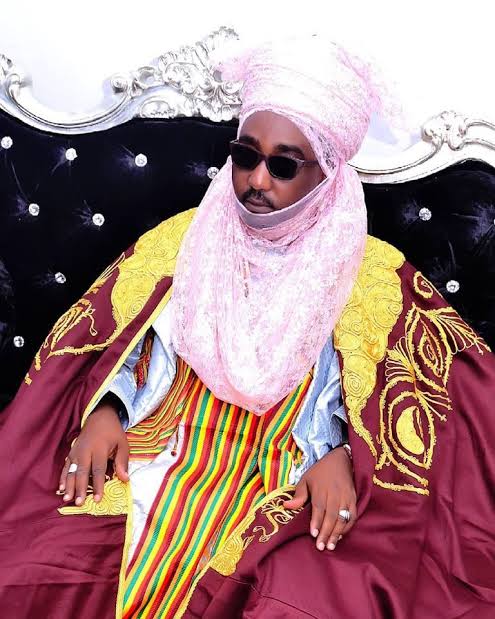 Bamalli  was born in 1966. He studied Law at the Ahmadu Bello University, Zaria.
He later studied International Relations and Diplomacy in which he holds a Masters Degree.
Ambassador Bamalli also has a Diploma in organisational leadership from Oxford University in the United Kingdom.
He is also a fellow on conflict resolution of the University of York, United Kingdom.
Reacting to the appointment, Alhaji Munir Ja'afaru, in a statement, said:
"It is with deep sense of gratitude to Almighty SWT that I learnt of the appointment of Magajin Garin Zazzau, Ambassador Ahmed Nuhu Bamalli as the new Emir of Zazzau, by Governor Nasir Ahmed el-Rufai.
"We all must all accept the will of Allah SWT, and congratulate the new Emir, HH Ambassador Nuhu Bamalli on his appointment.
"May Allah SWT guide,lead and direct his actions on the throne, and usher in peace and prosperity to our people. Allahumma Amin.
"I, on behalf of my family, friends and well wishes wish to also express my immense and profound gratitude to you, and through you, all and sundry for the outpouring of support/solidarity and prayers.
We are extremely humbled.
Alhamdu Lillah.
Jazakumullah Khairan. [End]
ElombahNews had reported on September 20 that the former Emir of Zazzau, Alhaji Shehu Idris has died.
The report said that news of his death was broken by the Governor of Kaduna State, Nasir Ahmad El-Rufai, on his Twitter handle.
El-Rufai had tweeted:
VERY SAD: It is with great sadness that I confirm the passing of the father of our state, His Highness Emir of Zazzau, Alh (Dr.) Shehu Idris CFR. He died at the 44 Military Hospital Kaduna today after a brief illness. Janazah prayer in Zaria is scheduled for 5pm in Sha Allah."
Zazzau, also known as the Zaria Emirate is a traditional state with headquarters in the city of Zaria, Kaduna State.
Read more: BREAKING: Emir of Zaria (Zazzau) is dead