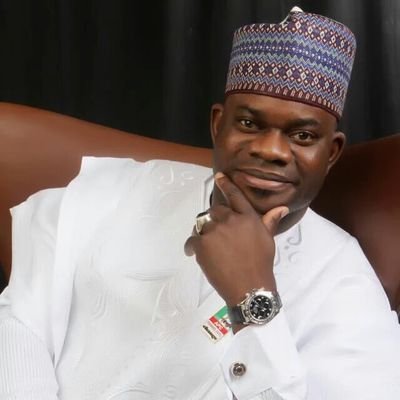 The Governor, who spoke through a press release signed by his Chief Press Secretary, Petra Akinti Onyegbule, said the pains being experienced will soon be over, and the rewards will be smoother roads and significantly reduced road accidents within the metropolis. This, the release says, is in fulfilment of the Governor's promise to make Lokoja the beautiful and modern city it was destined to be.
The statement reads thus:
"We are very much aware of the slight discomfort Lokoja residents and travellers are going through because of the simultaneous road repair operations being handled by the Ministry of Works, Power and Housing. We are doing all this rehabilitation work at the same time because we are impatient to fulfil our dream to make our state capital as hospitable, beautiful and motorable as possible."
According to the statement, the roads being worked on include : Ganaja Junction to Ganaja Village Road, Zenith Bank to NTA Roundabout, NTA Roundabout to Mount Patty, and roads within the State Secretariat.
"We therefore seek the cooperation of our people and those travelling through the city in this regard. Please, obey all road signs and drive as carefully as you can. We have put enough men to work to ensure the work is done in the short time possible. At the end, we are certain that every road user will be satisfied with the quality and speed of the job."
The statement further reiterates that Kogites will have numerous reasons to be optimistic about the future, as all is being done by the administration to improve the quality of life of the citizenry. It says the government is working very hard to attract foreign direct investment, which will translate to jobs and funds into the state's coffers.
Signed
Petra Akinti Onyegbule
Chief Press Secretary to the Governor.