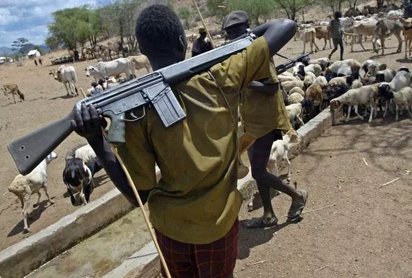 The story of Lot is one that both Christians and Muslims can relate with because it is found in their holy books, the Bible and Qur'an respectively. Whilst the story is cited in several places in the Qur'an, the Bible features it in the book of Genesis, precisely chapters 11–14 and 19. Lot was the nephew of Prophet Abraham with whom he journeyed in peaceful coexistence en route to Canaan, the promised land.  But as the God blessed them with abundant livestock and property, they had a dispute afterwhich they both decided to part ways; Abraham going south of Canaan to Hebron while Lot headed north and settled in a place called Sodom, outside Canaan.
Lot's choice proved very abortive, in fact the Qur'an describes Sodom as "a city filled with evil". Its residents waylaid, robbed and killed travelers. The strangest evil perhaps, at that time, was that men had sex with men instead of with women. This unnatural act is still known as sodomy even today.
It became so bad that God had to send angels to destroy Sodom and the adjourning city of Gommorah but Abraham, even though he had separated from his nephew, made a case for him to be spared. As the Angels arrived Sodom, after some brouhaha, they decided it was time up. The Bible says, "At dawn the next morning, the angels begged Lot to hurry… But Lot delayed. So the two men took the hands of Lot, his wife, and his two daughters and DRAGGED them safely out of the city with the instruction not to look back. Sadly, Lot's wife disobeyed, looked back and instantly turned into a pillar of salt.
Just like Abraham and Lot, there was a time when residents in the vast fertile loams of the Benue valley lived happily in peaceful coexistence with the Fulani, both practicing their primitive methods of agriculture and trade. The residents were crop farmers and practiced shifting cultivation where a farmer would engage a piece of land for a few seasons, only to abandon it for another, and that also for another in an endless quest for fertile ground. On the other hand, the Fulani were nomadic herders, moving from place to place in search of greener pastures for their livestock. These practices were possible without animosity because there was abundant land to accommodate both crops and cattle. But as God blessed them with an increase in population, human activities such as roads, industries, buildings of schools and settlements, things started getting difficult.
In the 1950s, the total population of Nigeria was less than 40 million but by 2012 projection, we have over 170 million people and today as at 2017, we should be talking about over 200 million. On the other hand, the population of livestock has increased from a few hundreds of thousands in the 1950s. According the Minister of Agriculture and Rural Development, Chief Audu Ogbeh who gave the latest statistics of livestock in the country, "There are now 19.5 million cattle, 72.5 million goats, 41.3 million sheep, 7.1 million pigs, 28,000 camels, 145 million chickens, 11. 6 million ducks, 1.2 million turkeys and 974, 499 donkeys in Nigeria." A combination of these changes made their crude practices of shifting cultivation and nomadic, pastoral livestock rearing practically impossible.
Farmers however have managed to departed from the practice of shifting cultivation. They now acquire limited farmlands and in order to make up for the lost ground and maintain high yield, they employ civilised methods such as the use of mechanised farming, improved seedlings and fertilisers to maintain and even increase their yield of production. Herdsmen on the other hand have refused to change their ways. In this jet age, still practicing seventeenth century methods in this jet age, whipping cattle from Sokoto to Porthacourt, selling unpasteurized milk, and spreading zoonotic diseases. Predictably, just as between Abraham and Lot, this situation has resulted in endless clashes between farmers and herders with the former being invaded, killed and their communities destroyed by killer herdsmen who according to the Cattle Breeders Association, Miyetti Allah are foreigners from Libia, Sudan and Chad. The obsolete practice of nomadic livestock farming and their subsequent uncivilised massacre of people as a solution could be likened to Sodom.
This practice of "sodomy" has claimed over 2,000 lives which has necessitated a decision for farmers and herdsmen to go separate ways with the objective of an arrangement that puts farmers out of the way of nomadic herders and vice versa. Consequently, the Benue State Government has promulgated a law that prohibits open grazing of cattle within the state which achieves the objective but just as Abraham made a case for Lot whom he felt was not part of the evil of Sodom, the anti-open grazing law also seeks to establish ranches within the state for "good" "Nigerian" herdsmen who are not part of the evil to take advantage of this olive branch and ranch their cattle which is the civilised way of livestock farming.
However, just as Lot delayed when the angels hurried him on which made it necessary for the angels to have to drag him out to safety, herdsmen have continued to hesitate with a faction even challenging the state government in court, but through the magnanimity of Benue State Governor, Dr. Samuel Ortom, the government has gone the extra mile to earmark areas across the state as pilot ranches just to facilitate the process for interested cattle breeders. By this, the government is not only protecting indigenous farmers, but virtually DRAGGING Fulani herdsmen into the safety of civilization.
Suffice to say that there's no argument against ranching as concerning livestock farming. It will bring peace between herders and farmers, farmers will enjoy better yield and on the other hand, herders and cattle breeders will enjoy better meat and milk production with the chance to introduce hybrid cattle species that will reduce expenditure while improving income. Farmers will produce and sell hay for consumption by ranched cattle while herdsmen will collect and sell cow dung as organic fertiliser to farmers. The possibilities for collaboration and economic growth is endless, not forgetting the huge boost to national peace this effort affords and promotes.
It's important to make abundantly clear that the law is not against the Fulani ethnicity neither does it contravene the constitutionally granted freedom of movement anywhere across the country for every citizen as some may insinuate. It rather seeks to encourage law-abiding herdsmen while reprimanding criminal bent on causing chaos through invasion of communities and also cattle ruslers who hide under the cover of retaliation to perpetrate crime. According to Governor Ortom, "The anti-grazing law was unanimously endorsed by the Benue people, the target is not Fulani men but the target is those who will violate the law by destroying people's farms."
As the anti-grazing law takes full effect in a few days, on 1st November 2017, there's need for all to support this laudable effort in solving a problem that has plagued the country for so long. The state government has done her best to find a solution to this complex generational challenge and it's important that adequate security measures be put in place to ensure full implementation.
There's need for military support in Benue and other attack-prone states in the country with the same attitude and magnitude as others such as "Operation Crocodile Smile" in with Niger-Delta and "Python Dance" in the South East so that contraveners of the law who insist and prefer the evil of Sodom to the safety of civilisation will be given the "Lot's wife" treatment.
Usha Anenga is a Medical Doctor and sociopolitical commentator. He writes from Makurdi, Benue State via uanenga at yahoo dot com.
—
Would you like to be receiving ALL Elombah.com news links 'On The Go' on WhatsApp?  If yes, please provide us your WhatsApp number via publisher@elombah.com or sms/inbox +2349050382526 and you are ready to go!
© Copyright 2017 www.elombah.com; unless otherwise indicated, all images are courtesy of Twitter; send eyewitness accounts/reports/articles to publisher@elombah.com; follow us on twitter @Elombah; like our Facebook page: Elombah.com; join us on WhatsApp HERE
For adverts & inquiries, call +447460770987, +2349050382526