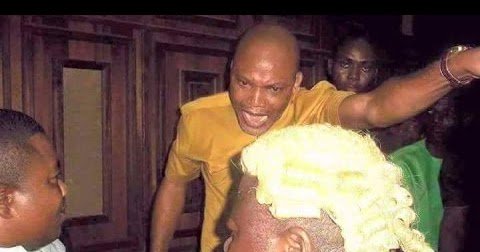 One of the 45 Biafra separatists standing trial for treason and unruly behavior, in Port Harcourt, has been granted bail on health grounds on Friday by the Chief Magistrate of the court.
Nnamani, along with 44  accused were standing trial on a two-court charge of conspiracy to commit treasonable felony and display of unruly behavior, a  member of Indigenous People of Biafra (IPOB) was granted bail by Chief Magistrate Andrew Jaja.
The chief magistrate, Jaja granted the accused, Emmanuel Nnamani, bail in the sum of N50,000 after considering that he was almost losing one of his eyes. He was alleged to have been hit in his right eye by security agents before he was arrested.
He also issued a hearing notice to the Rivers State Commissioner of Police or the state Attorney General to appear in court to explain reasons why the accused should not be granted bail.
"Hearing notice would be served the Attorney General or the commissioner of police to come and show cause why the accused persons should not be released unconditionally pending the advice of the DPP (Director of Public Prosecution)," Jaja said.
He explained that the attorney general or the commissioner of police would be given 10 days to appear before the court. The accused were remanded in prison custody while the case was adjourned to March 3. Play best frive games at the frive games site.