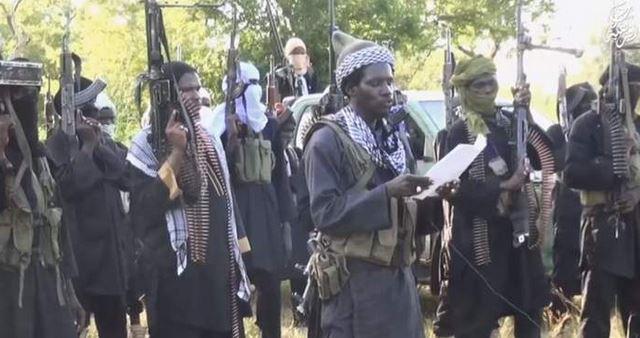 Many people were killed in explosions on Tuesday night at two mosques in Gubio town, in the northern part of Borno State, Elombah.com has learnt.
A member of youth vigilance group told our correspondent on the telephone on Wednesday that the explosions occurred at about 7.30pm during the late evening prayer by Muslims.
The source said the blasts from bombs believed  to have been planted by suspected members of Boko Haram.
The militants released another video with IS pledge today but  without leader Shekau –
Details later…
========
Elombah.com had reported that uicide bombers targeted a town in northeast Nigeria on Wednesday, killing 18 people.
Nigeria's Emergency Management Agency says three bombers set off explosives in the town of Damaturu in Yobe state.
Witnesses say one of the early-morning attacks was near a mosque filled with people at prayer, and another struck in a housing development.
At least a dozen people were taken to the hospital for injuries.
No one has claimed responsibility for the attacks, but the militant group Boko Haram is active in the area.
ABOVE IMAGE: Police collect items at the site of a bomb explosion in Nyanya outskirt of Abuja, Nigeria, Oct. 3, 2015.
On Sunday, the group claimed responsibility for attacks last week in Nigeria's capital, Abuja, that killed 15 people.
On Tuesday, Boko Haram fighters reportedly clashed with Chadian soldiers across the border near Lake Chad.  A Chadian military source says 11 soldiers and 17 militants were killed.
Chad is a leading contributor to a regional joint task force set up to fight Boko Haram.  The group's attacks have spread in recent years from its birthplace in northeastern Nigeria to nearby Chad, Cameroon and Niger.
Rights group Amnesty International said last week that Boko Haram has killed at least 1,600 civilians since the start of June, and more than 3,500 civilians overall during 2015.
The group has been fighting to establish a strict Islamic state in northern Nigeria since 2009.