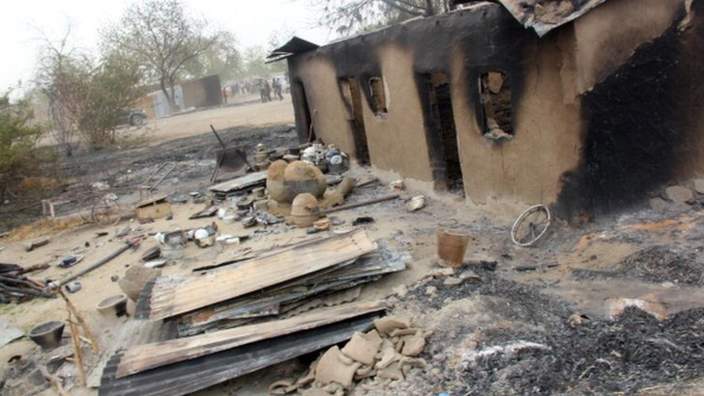 Nigeria's Boko Haram releases video with IS pledge and without leader Shekau – BBC Africa
The latest video by Nigeria's militant Islamist group Boko Haram suggests that it still has scores of fighters, and it is highly unlikely to surrender or enter into dialogue with the government anytime soon.
Above: Scene of Boko haram attacks indicate much havoc caused
The video which was posted on BBC's Twitter handle today, shows the members of the deadly group pledging allegiance to the Islamic State of Iraq and al-Sham (ISIS).
The militants are not scared, and are continuing to carry out attacks with three suicide bombings in the north-eastern city of Damaturu today.
While President Muhammadu Buhari, who took office in May, has shown political will to defeat the militants, there is no room for complacency – and the army is highly unlikely to defeat the group within the three-month deadline the president has set.
That deadline expires in the middle of next month.