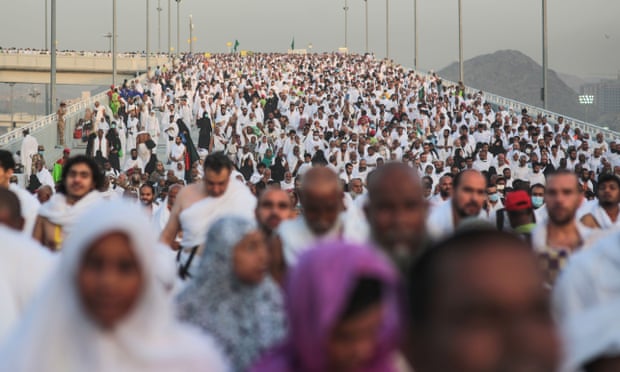 Update: At least 717 pilgrims killed and 863 injured in crush at Mina outside Mecca, Saudi's civil defence reports.
—
Up to 220 people are reported to have died and hundreds more have been injured in a crush during a pilgrimage to Mecca. 
The crush happened at Mina, outside the Muslim holy city where some two million people are at the annual pilgrimage, according to Saudi state-run television.
It quoted civil defence officials as saying at least 400 people  had been injured. 
There have been stampedes during the hajj on at least six previous occasions, killing hundreds of pilgrims. In 1990, more than 1,400 died in a stampede inside a tunnel.
It is a religious duty for able-bodied Muslims to complete the hajj – one of the five pillars of Islam – at least once. The rituals involved in the pilgrimage are intended to cleanse the soul and promote the bonds of brotherhood and sisterhood within Islam.
Pilgrims this year have been undeterred by the collapse of a construction crane in Mecca earlier this month, which killed more than 100 people and injured at least 200. An investigation has been launched into the cause of the collapse amid claims the proper safeguards are ignored in the race to complete developments surrounding the Grand Mosque. Among the projects under construction is a 10,000-bed hotel.
Last week, more than 1,000 pilgrims were evacuated from a hotel in Mecca in the early hours of the morning after a fire broke out.