Breaking: EU Releases Final Report On 2019 Polls, Indicts INEC, Parties
Breaking: EU Releases Final Report On 2019 Polls, Indicts INEC, Parties
The European Union Election Observation Mission (EUEOM) has released its final report on Nigeria's general elections conducted earlier this year.
In the report, EUEOM indicted the Independent National Electoral Commission (INEC) and political parties for the roles they played in the last elections.
The Mission noted shortcomings in INEC's operations.
It also accused political parties of inducing their supporters to unleashed violence on electorates.
It also made 30 recommendations to INEC to improve future elections which include need for more transparency in the electoral body's operations.
The EU Chief Observer, Maria Arena, at the press conference held in Abuja, said:
"Systemic failings seen in the elections, and the relatively low levels of voter participation, show the need for fundamental electoral reform."
"Such reform needs political leadership that is dedicated to the rights of Nigerian citizens, and an inclusive process of national dialogue involving state institutions, parties, civil society and the media."
"This needs to be urgently undertaken to allow time for debate, legislative changes and implementation well in advance of the next elections," she added.
EUEOM noted that the implementation of its recommendations will contribute to the country's electoral development.
See attached the executive summaries below: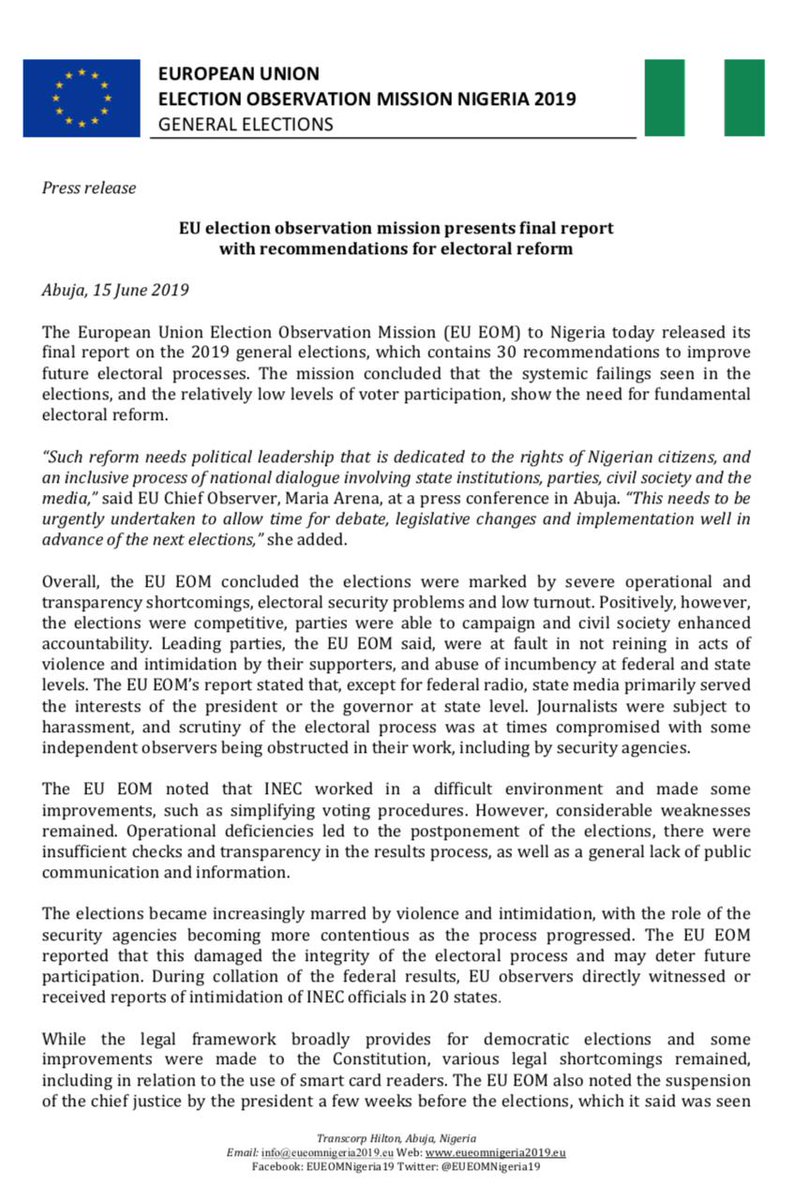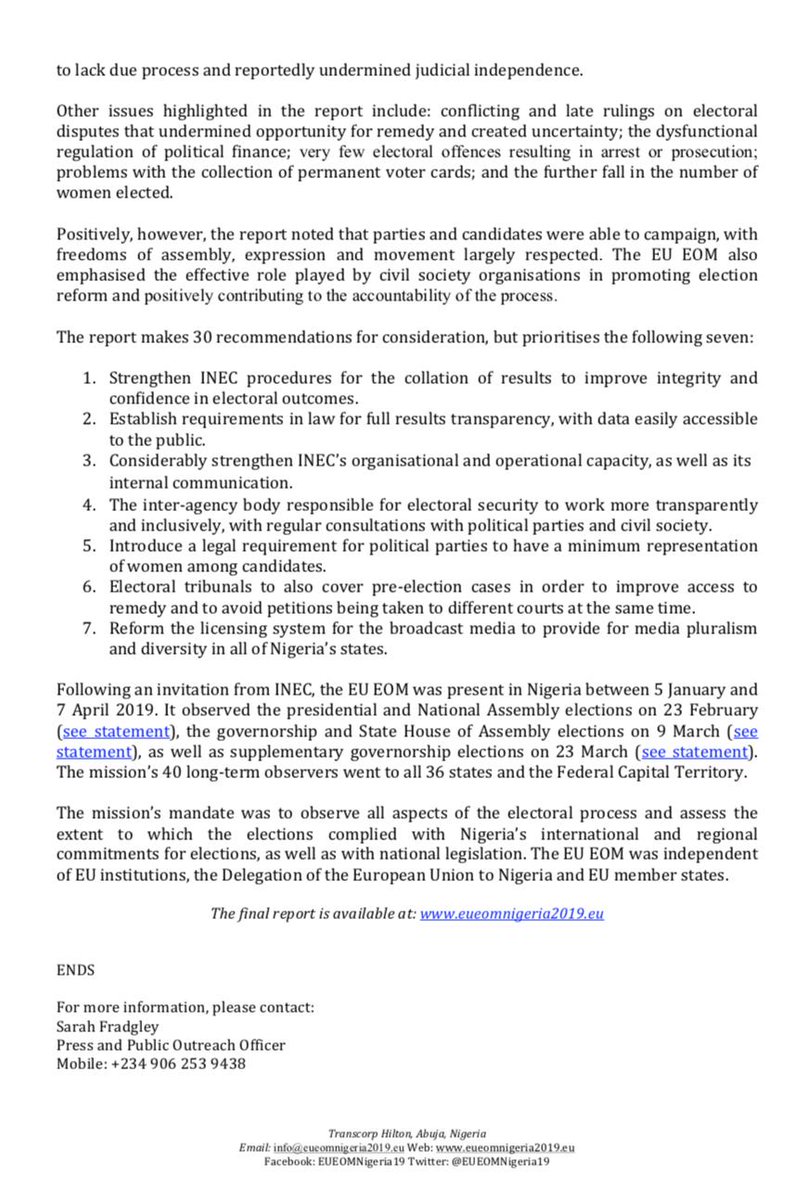 Executive summary of the final report: page 1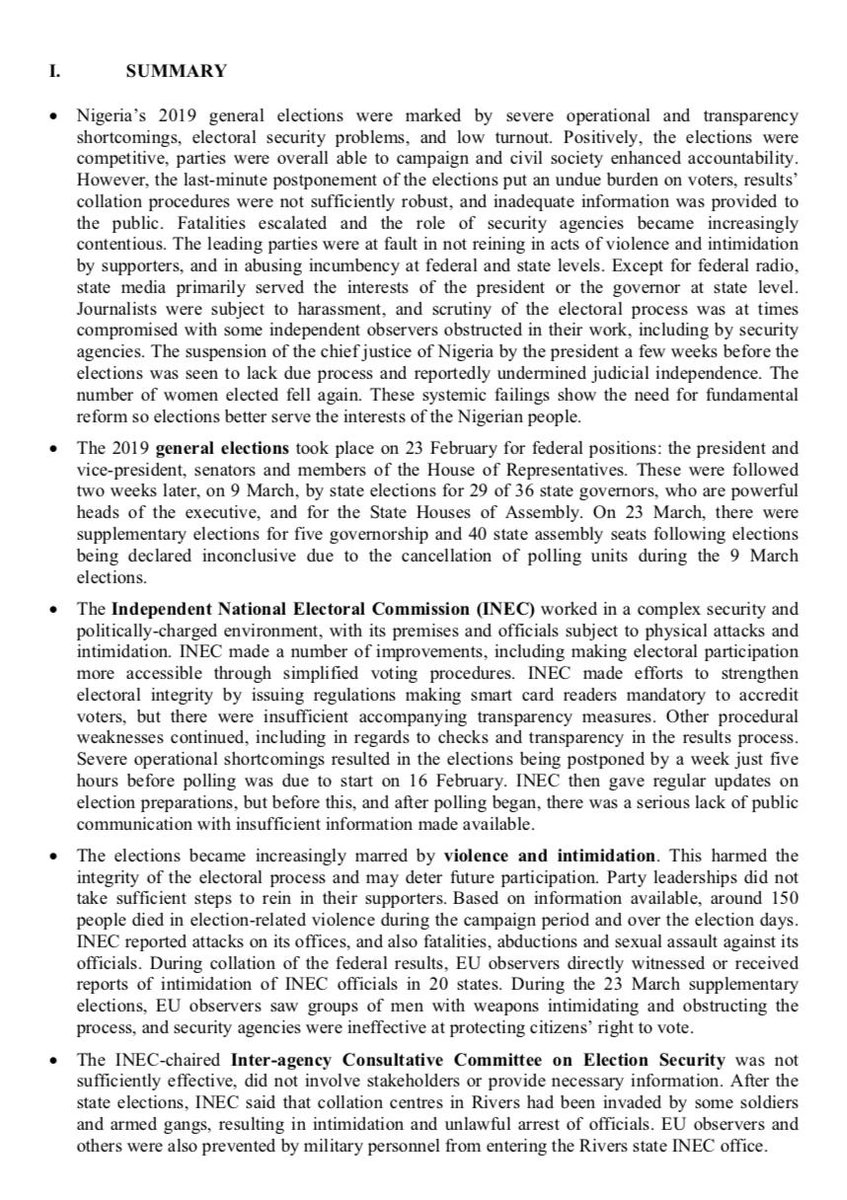 Executive summary of the final report: page 2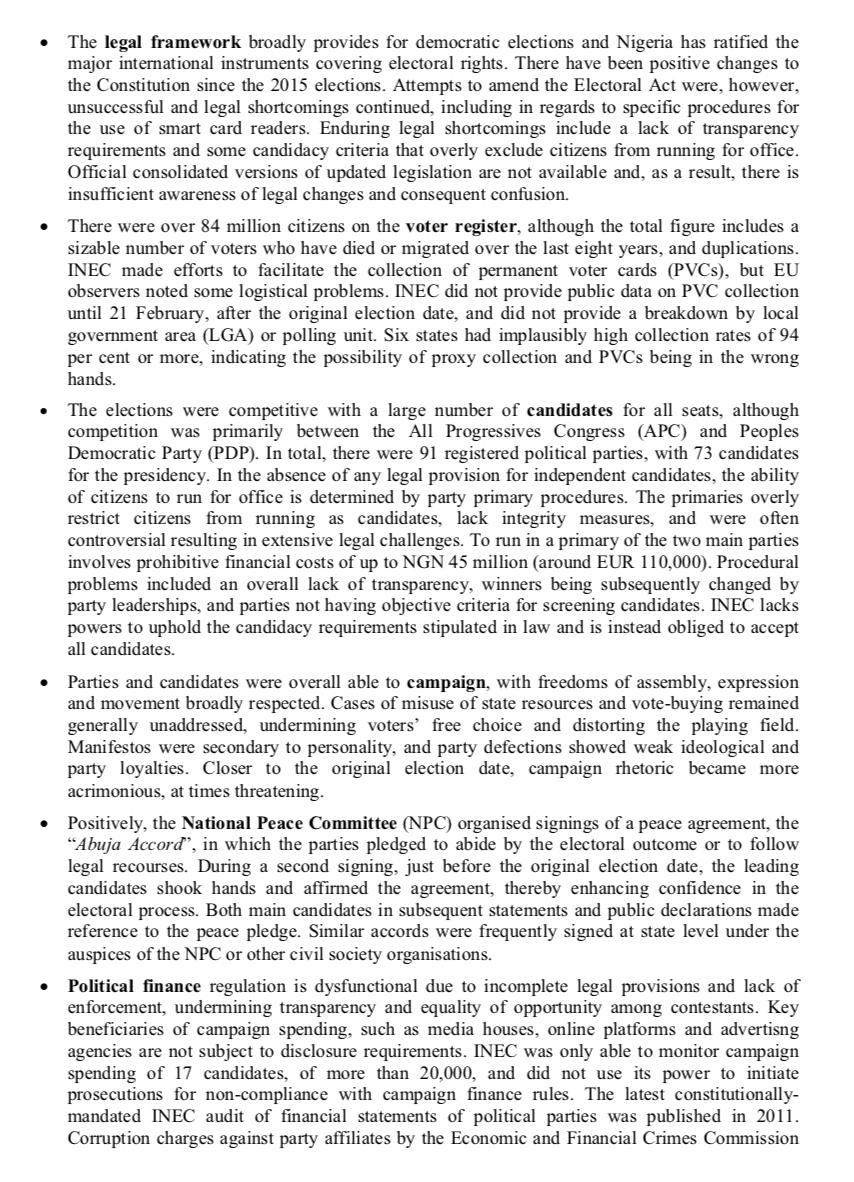 Executive summary of the final report: page 3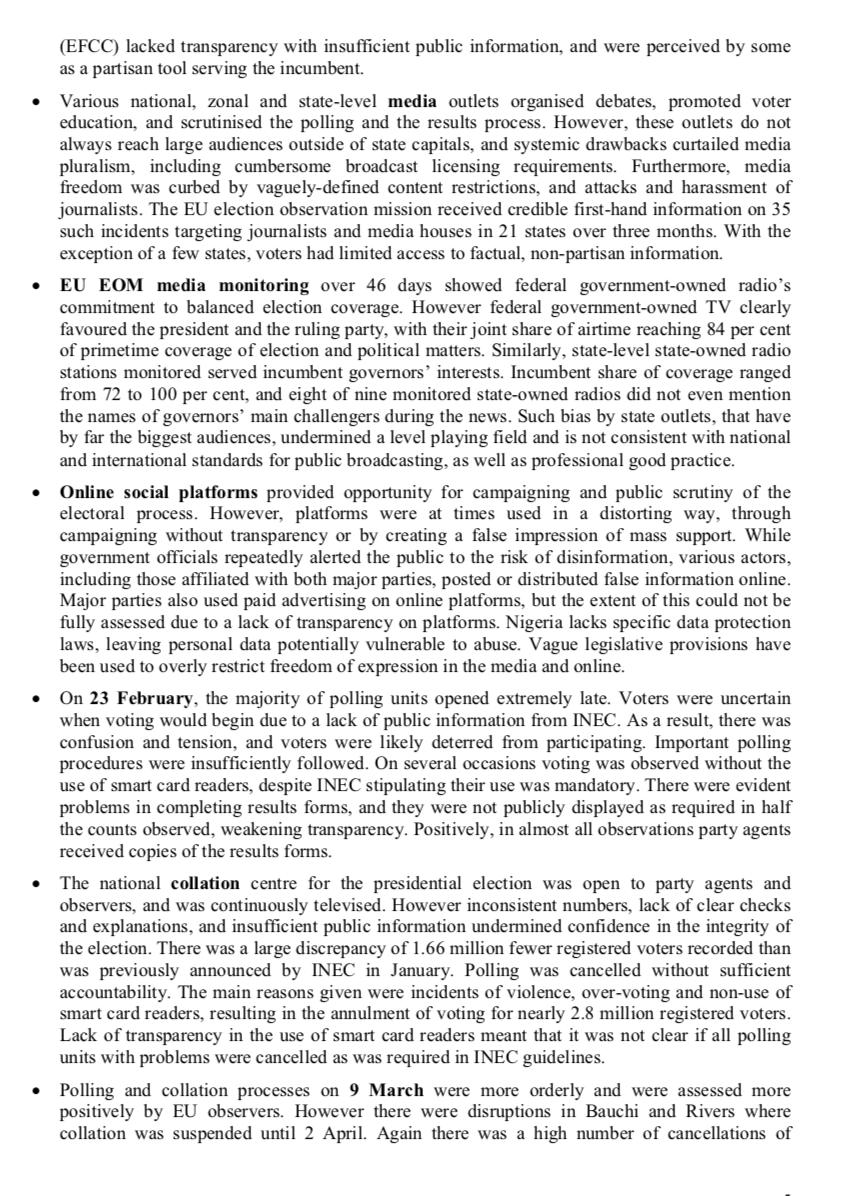 Executive summary of the final report: page 4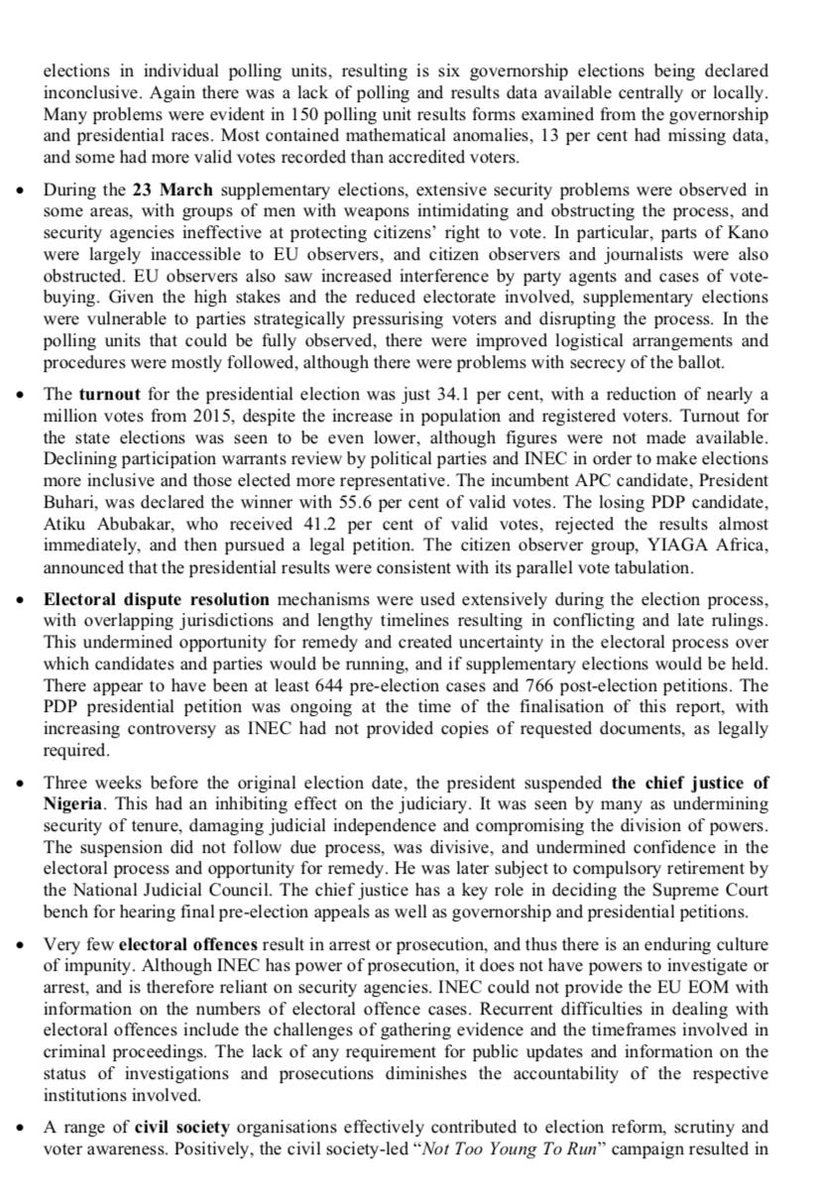 Executive summary of the final report: page 5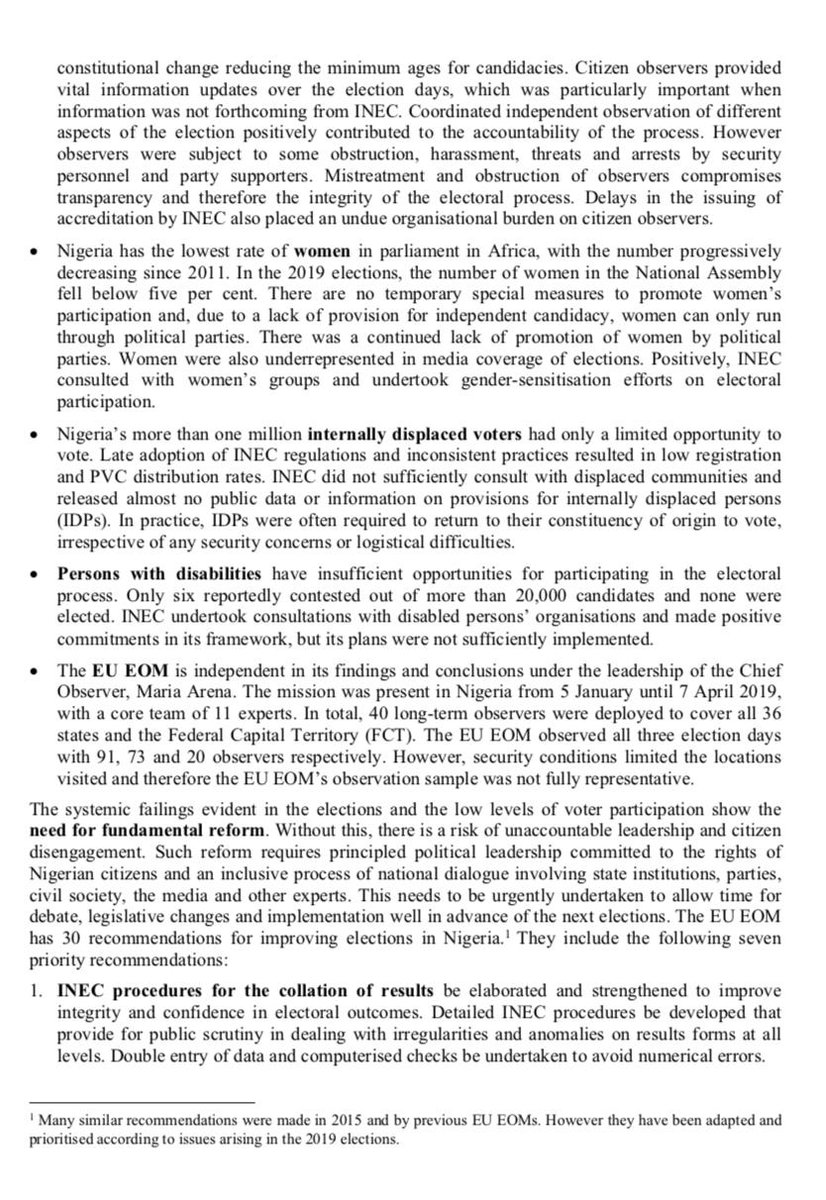 Executive summary of the final report: page 6