The Independent National Electoral Commission (INEC) has declared Osun State Governorship election inconclusive.
Consequently, a rerun election has been scheduled for September 27, 2018.
STATEMENT ISSUED BY INEC ON THE OSUN GOVERNORSHIP ELECTION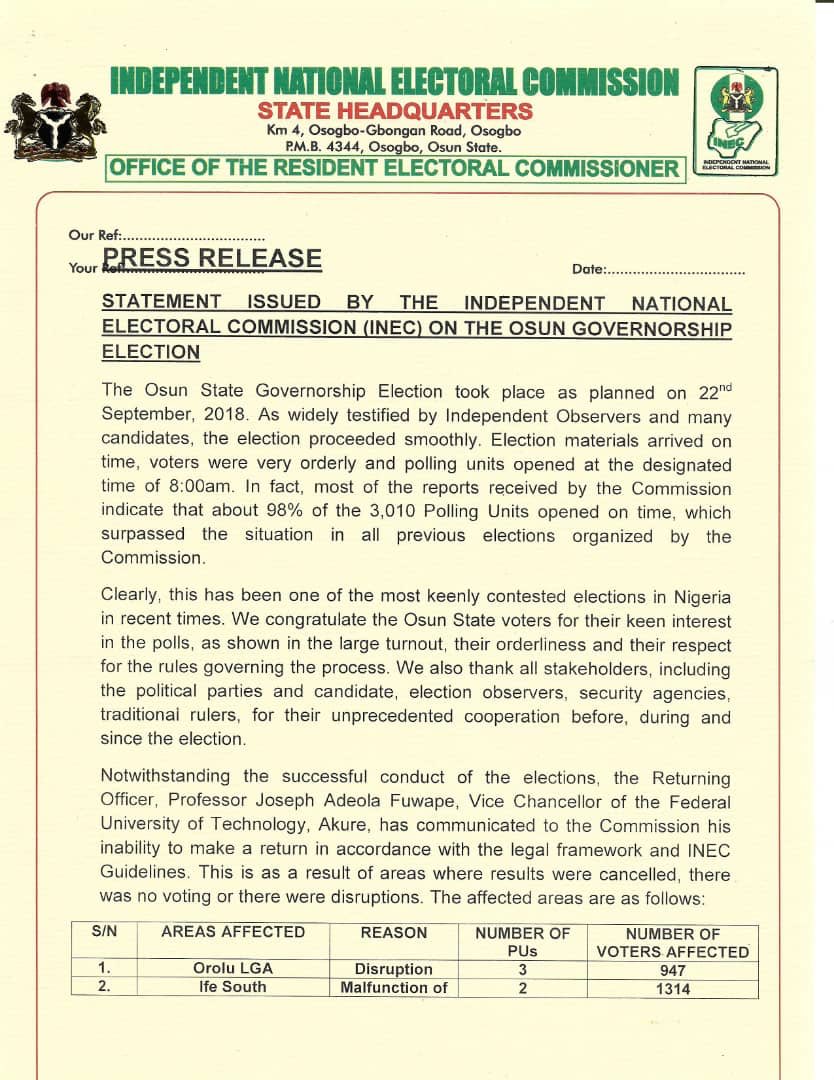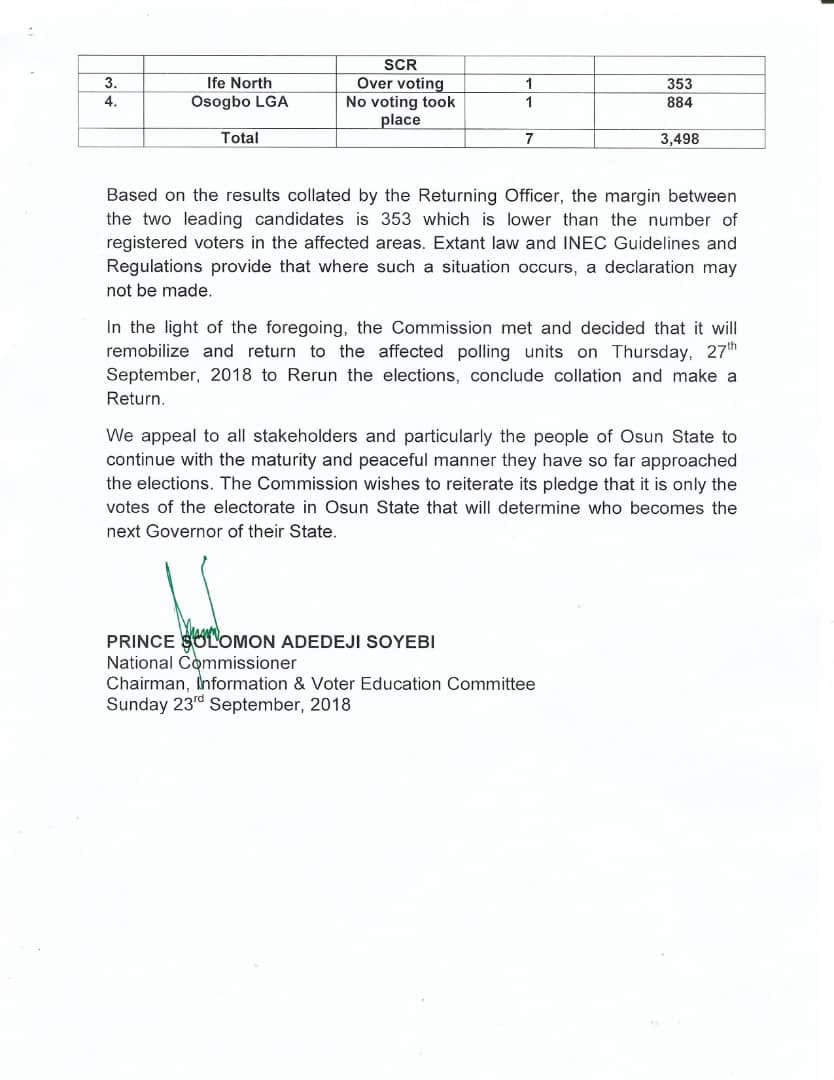 .Q. What is an inconclusive election?
Ans. It is an election where the total number of registered voters in units where the results are cancelled or where the elections are postponed, are sufficient to cause a change in the outcome of the election in the affected constituency.
The number of canceled votes is higher than the margin between the APC and the PDP.
Margin is 353, canceled votes is 3498.
THE MAIN REASON FOR THE RUNOFF ARE RESULTS FROM:
Orolu LGA: 947 votes cancelled
Ife South LGA: 1314 Votes cancelled
Ife North LGA: 353 votes canceled
Osogbo LGA : 884 votes cancelled
Total Votes Cancelled: 3,498
Consequently, INEC has announced Thursday 27th Sept. as the day of rerun of the election