The Independent National Electoral Commission [INEC] has released complaints call-in hotline to report cases of vote buying and selling ahead of the Osun State governorship election in September.
The hotline is 0809 4444 333. Meanwhile the permanent hotline 0700-CALL-INEC i.e. 070022554632 is still intact.
The Nigeria Police Force broke the news on its Twitter verified account.
According to the police, the number was released at the ICCES meeting on at INEC Headquarters in Abuja in readiness for Osun Election.
See the tweet as follows:
@inecnigeria releases complaints call-in line 08094444333 to report cases of vote buying & selling.
ICCES meeting on at INEC Headquarters, Abj. @PoliceNG committed to ensuring peaceful, secured and safe environment for all elections in Nigeria,assures readiness for Osun Election pic.twitter.com/4jCjQuWiCW

— Nigeria Police Force (@PoliceNG) September 11, 2018
Also, other sources to reach INEC include:
Email: iccc@inec.gov.ng
Instagram: http://Instagram.com/
In another development, the Independent Corrupt Practices Commission (ICPC) has pledged to collaborate with INEC in eradicating the menace of vote buying in forthcoming Osun election and the 2019 General Elections.
ICPC Acting Chairman, Alhaji Musa Usman Abubakar gave the assurance when le led a delegation to the Commission.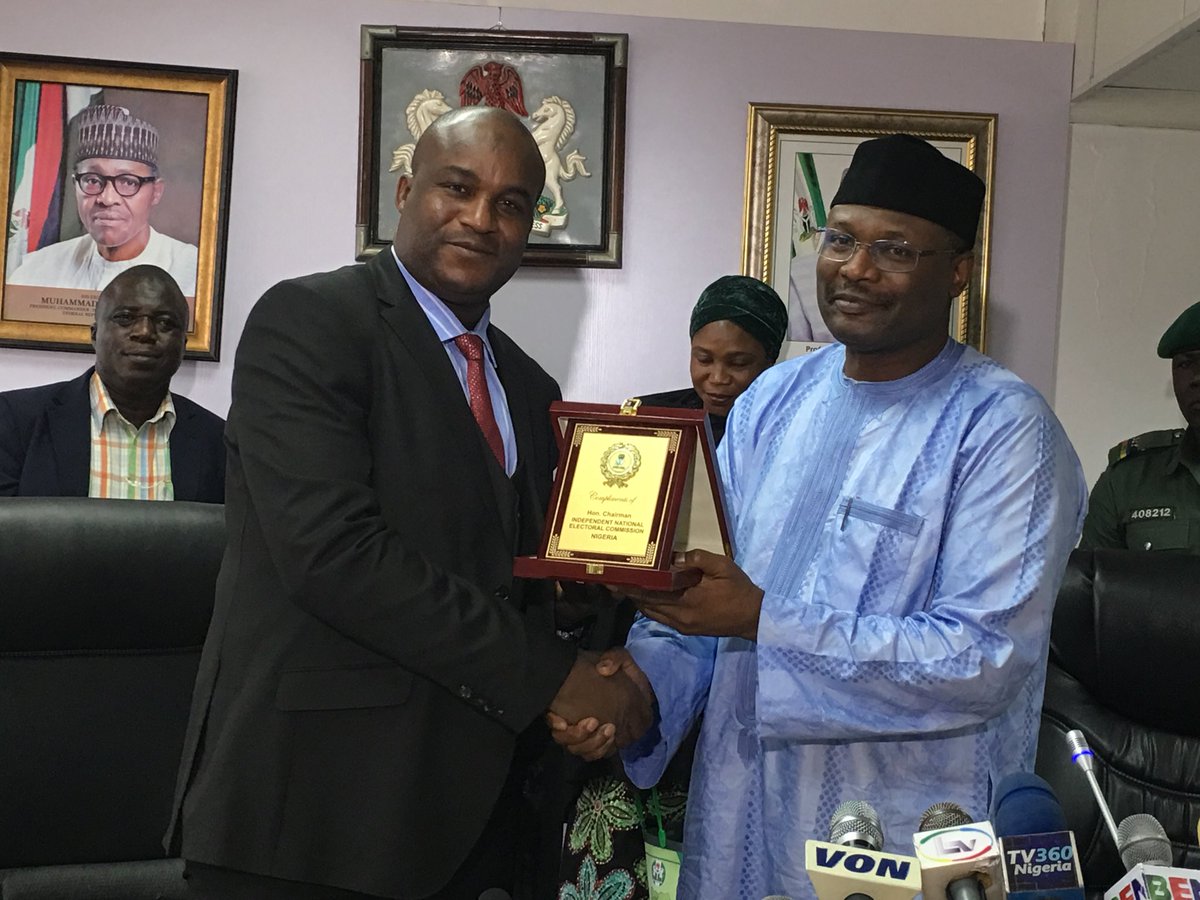 During the meeting, Alhaji Usman Abubakar discussed the concern of "Vote Buying" and sought practicable ways to eradicating same.
See tweet of the meeting:
Ag. Chairman of ICPC, Alhaji Musa Usman Abubakar led a delegation to the Commission to discus the concern of "Vote Buying" and seek practicable ways to eradicating same in the Electoral Process. pic.twitter.com/6mqKXRUh68

— INEC Nigeria (@inecnigeria) September 10, 2018