The Nigeria Labour Congress (NLC) and Trade Union Congress (TUC) have reportedly decided to back down from the proposed strike slated for Monday, September 28, 2020.
Organised Labour, it was gathered, backed down following pressures mounted by petrol marketers, tanker owners and other stakeholders.
Sources at the meeting held between the federal government and various Labour Unions disclosed that the latter reluctantly accepted deregulation as a policy.
However, the decision to call off the strike followed agreement that the government will halt the recent electricity tariff hike.
During the meeting, the Minister of State for Labour and Employment, Mr. Festus Keyamo, SAN, informed via Twitter:
"Still negotiating with labour at exactly 12.34am. Some progress have been made. Concrete proposals on the table from both sides.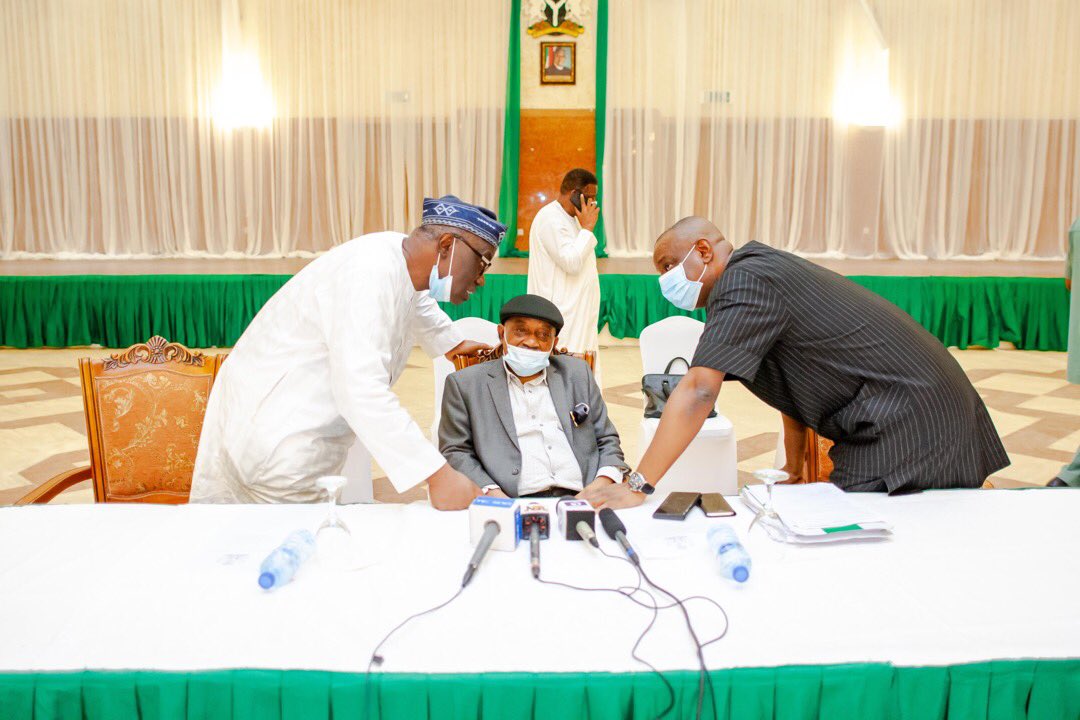 "Details being worked on by the temporary Secretariat. Gradually moving towards a point of convergence. Let's hope…"
In another earlier tweet, Keyamo noted:
"At this moment (about 11pm) the Federal Govt team is still in talks with Organized Labour team regarding the planned industrial action earlier announced to start by 00hrs 28th September 2020.
"We are making a last-ditch effort to reach some kind of compromise/agreement. Stay tuned…"
The meeting started at 8.37pm last night at the banquet hall of Aso Rock on Sunday.
Labour had called for strike to protest the increment in fuel prices and electricity tariffs.
In sensitising Nigerians over the weekend, members of the Nigeria Labour Congress and its Trade Union Congress counterpart distributed leaflets across major streets of Abuja.
The union reached out to to motorists, market men and women and workers at the weekend explaining the reasons behind the strike.
Labour urged Nigerians to resist alleged neo-liberal policies that demand removal of subsidy on public utilities such as electricity, PMS and water.
Meanwhile, following a meeting on Friday, the labour union delegation did not wait to eat the dinner that was provided as they briskly walked into the waiting buses led by NLC President, Ayuba Wabba and TUC President, Quadri Olaleye.
READ MORE: NLC: Strike begins tomorrow unless our demands are met
See more photos of the meeting below: