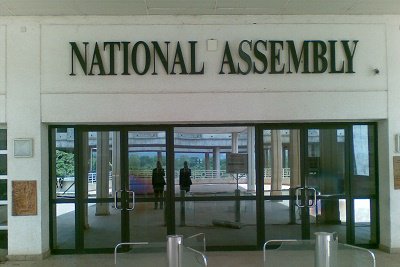 A grade 16 legislative officer of the National Assembly – Abubakar Sani from Katsina – has died at the entrance of the National Assembly on Monday.
Mr. Sani suddenly collapsed and became unconscious and was rushed to National Assembly clinic where he died.
All attempts to revive him were unsuccessful. 
Recently, spokesman to former president Goodluck Jonathan, Reuben Abati had ascribed mysterious deaths in the precincts of power in Nigeria to satanic forces.
Mr. Abati claimed that evil forces are wielding great influence over peoples' lives and actions in the power houses.
Former Minister of avaiation, Mr. Femi Fani Kayode latched on to and supported Abati's expose holistically.
He even went as far as ascribing plane crashes in Nigeria to forces generated by evil  men.
More details will follow…