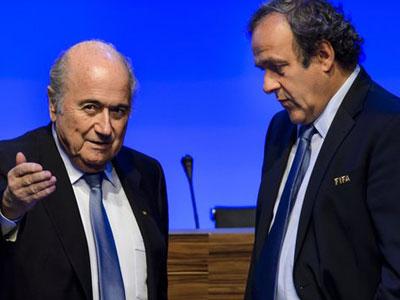 The Independent Ethics Committee of FIFA has banned for 90 days FIFA president Sepp Blatter, UEFA and FIFA vice president Michel Platini, already suspended FIFA general secretary Jerome Valcke. 
Another vice president of FIFA and a candidate for FIFA presidency Chung Mong-joon was, however, banned for 6 years and fined $100, 000. 
The 90-day ban given to Blatter, Platini and Valcke maybe extended for further 45 days. 
However, UEFA leader Michel Platini hit out Thursday at "insidious" leaks claiming he faces a 90-day suspension from world football's governing body FIFA.
Platini blamed FIFA for the leaks and said it was "essentially an attempt to damage my reputation".
The French football legend stressed that FIFA's independent ethics committee has not issued any decision about his link to a Swiss criminal investigation into FIFA leader Sepp Blatter.
All the persons banned can appeal the verdicts.
Details later