Adrian Russell Ajao was birth name of the Westminster attacker Khalid Masood, 52, police say         .
As Detectives probe the background of the 52-year-old home-grown terrorist – charting his descent into violent extremism, it has emerged the attacker has a Nigeria connection.              
HIGHLIGHTS
• Attacker Khalid Masood was born Adrian Russell Ajao in Kent on Christmas Day 1964
• Police officer, mother-of-two, an American and 75-year-old man were killed
• Fifty others hurt in the attack – two 'critical', one has 'life-threatening' injuries
• Nine people in custody after police raid 16 addresses
• Police have had contact with 3,500 witnesses
* Masood was a father of three children.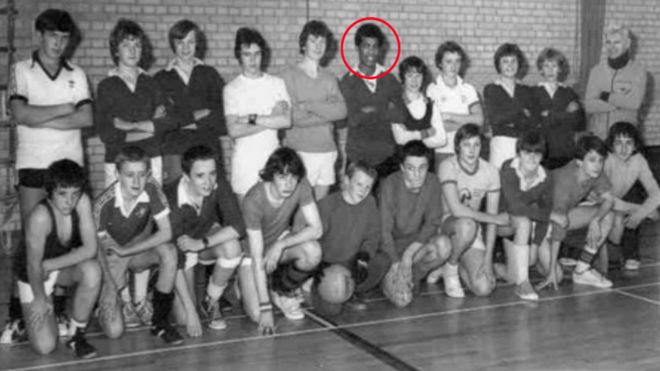 The man police say was responsible for the Westminster attack has been formally identified as 52-year-old Khalid Masood.
He was a father of three children.
The Metropolitan Police says he was born as Adrian Russell Ajao – but the story appears to be more confusing still, because of a string of alternative names or aliases he used.
He was entered onto the birth registry in the Dartford district of Kent as Adrian Russell Elms, in the weeks after he was born on Christmas Day 1964.
Elms was his mother's maiden name, but two years after he was born she married a man with the name Ajao.
The future killer used the surnames interchangeably before he converted to Islam and became Masood.
His mother and her husband lived for a long time in Tunbridge Wells, Kent, before moving to Wales.
Their Carmarthenshire home has been searched by detectives from the Wales Extremism and Counter Terrorism Unit. Neither of them have been treated as suspects.
Police say that Masood was known to them, and had a string of previous convictions, including grievous bodily harm and public order offences.
Masood's first conviction came when he was 19 years old, in November 1983, for criminal damage.
In 2000, when he was living in Northiam, near Rye in Kent, the then Adrian Elms was jailed for two years after admitting attacking a man with a knife following a row in a pub.
COVER PHOTO: Ajao was shot after stabbing PC Palmer – both men were treated at the scene
He lost his temper and was reported in the local press to have slashed his victim's face, leaving an 8cm gash on his left cheek.
The trial heard that Elms had reacted to racist provocation and had been ostracised in his village.
In 2003 – after leaving prison and moving to Eastbourne – he was back in court.
He was convicted of possession of a knife, after being initially charged with stabbing a 22-year-old man. It's believed he was then returned to prison.
That last conviction came when he was 39 years old. In general terms, that's quite late on in life for your average angry young man stuck in a world of petty criminality, violence and robbing.
Did he then go straight because, like many criminals, he settled down with a family? Or was his conversion to Islam – reportedly while in prison – a tempering factor on his aggression?
Some young violent criminals find a way out of criminality through religion – and perhaps, at the time, that was a factor.
What's not clear is why and how he then became the man who attacked Westminster – and to what extent religion played a part.
The so-called Islamic State group has said it was behind the attack.