Shi'ite protesters shoot four policemen at National Assembly
Pandemonium broke out on Tuesday in the lobby of the National Assembly after Shi'ite protesters shot at least four policemen attached to the complex.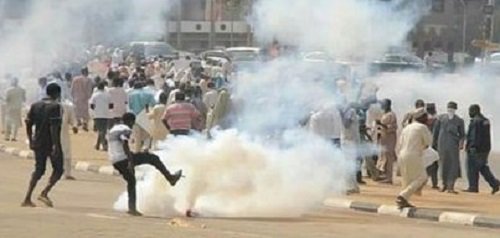 The incident occurred around 2pm while plenary was ongoing.
A policeman, soaked in blood, was seen rushed into the lobby and to the National Assembly clinic. See photos:
Another civilian was also seen led to the clinic.
Four policemen attached to the National Assembly were gunned down by Shi'ites, it was gathered.