The Vietnam War hero, Senator John McCain, who represented Arizona in the Senate of the United States of America for three decades, has died.
He was 81.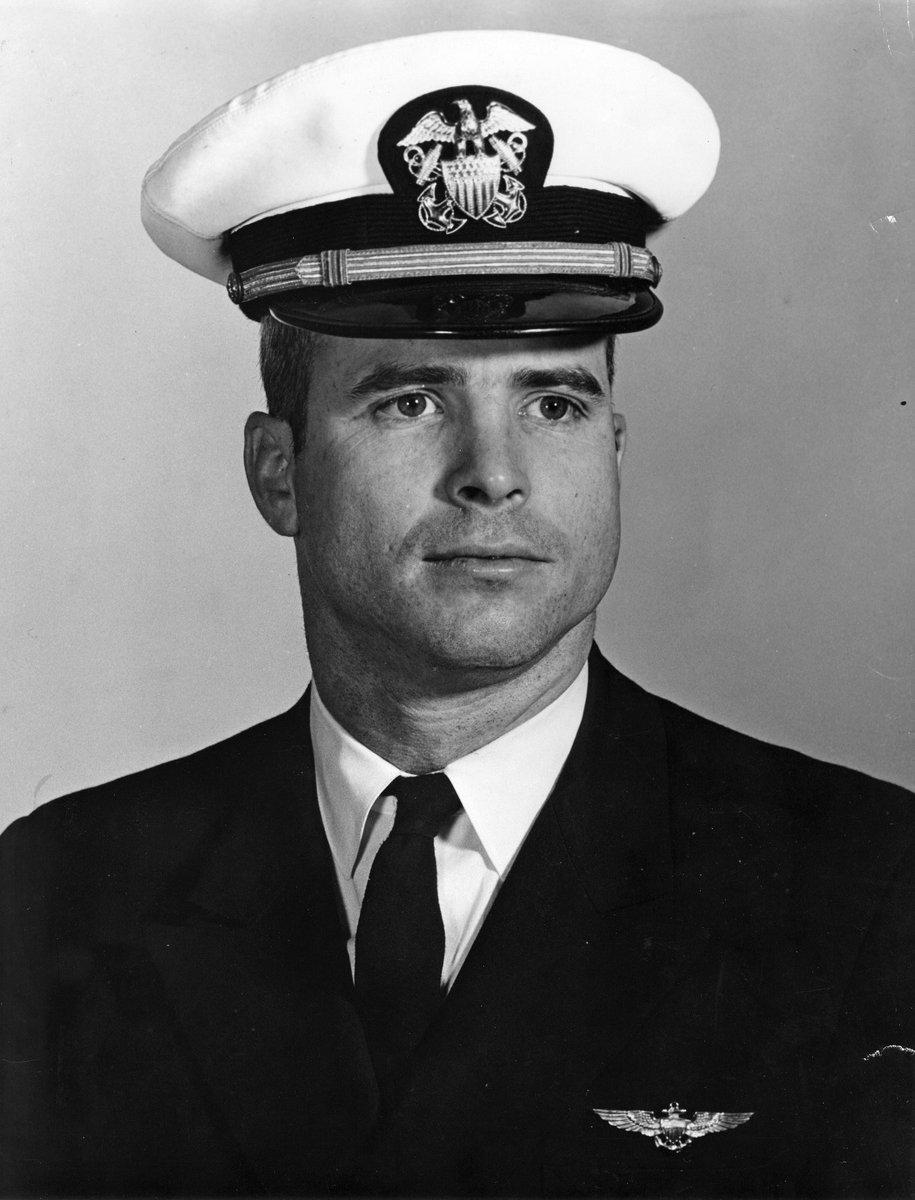 McCain contested the U.S. presidential election ten years ago against former President Barack Obama which he  lost.
See reactions to McCain's death:
10 yrs ago #McCain lost an election to #BarackObama Rather than doing everything possible to undermine the new president he did the opposite. Wasn't doing it for #Obama It was for his country. He has always believed in the importance of serving something greater than yourself.

— Charles Adler (@charlesadler) August 24, 2018
The loss of John McCain is the loss of a great man and also one of the very last Republicans I could respectfully disagree with. I mourn the man, but I also mourn the loss of reason, and a time when the opposite ideology felt not wholly inconceivable. He was a bridge. #McCain

— Jeanbaby1 (@Jeanbabyone) August 26, 2018
I was waiting this day since long time and now I can finally celebrate the death of a "man" who lauded genocides, who loved blood, chaos and wars, he will be remembered in the same company of individuals like Hitler and Pol Pot.#McCain is dead!!
🎉 pic.twitter.com/Km2gkIbP5m

— Enrico Ivanov ☦ (@Russ_Warrior) August 26, 2018
Liberals praising McCain only because he said mean things about Trump is simply ridiculous. He was a war criminal; destabilizing nine countries and being responsible of the slaughtering of millions don't make you a "hero". A huge burden is gone. Who's next? #McCain

— Youcef Djeddar (@RasputinJD23) August 26, 2018
Finally, #McCain , the war criminal 🐷 is finally dead . Today the world is a better place. Let's comemorate and rejoice the departure of this terrorist devil from planet Earth pic.twitter.com/LrIjeqc02i

— ΛΗLΒΞЯТØ (@ahlberto) August 26, 2018
While you lionize #McCain for being a war hero he also:

Supported the Iraq war
Ran a presidential campaign on Islamophobia and racism
Tried to get us into war with Iran
Said Obama was responsible for terrorist attack in FL
Voted to destroy the ACA
Voted for Trump's tax scam

— Qortni (@Qortni) August 26, 2018
With the passing of John #McCain the American people lose an exceptional politician. Europe loses a friend, who always believed in transatlantic cooperation. He had a clear moral compass and he always aimed at serving his country. My heartfelt condolences are with his family. pic.twitter.com/H1RxR5NKDE

— Sebastian Kurz (@sebastiankurz) August 26, 2018
Saddened by the passing of Senator John McCain, hero and exemplary public servant. His legacy of moral courage will make his loved ones proud and should inspire all of us. I will cherish the memory of our talks. Thank you, kind sir. #McCain

— Frans Timmermans (@TimmermansEU) August 26, 2018
Everyone is saying "Don't speak ill of the dead". But they do it all the time to Gaddafi, Saddam, Chavez. And #McCain probably has more blood on his hands than all of them.

— Timothy Tan 🇨🇳🇭🇰🎣🀄🎴 (@Wolf_InTheWilds) August 26, 2018
---
---
DISCLAIMER

: Opinion articles are solely the responsibility of the author and does not necessarily reflect the views of the publishers of ElombahNews!
---
Would you like to be receiving ALL ElombahNews links 'On The Go' on WhatsApp Or Telegram? If yes, join us here on WhatsApp or Telegram, or provide us your Telephone number via publisher@elombah.com or sms/inbox +2349050382526 and you are good to go!
---
DOWNLOAD ElombahNews mobile app here
---
Send eyewitness accounts/ reports/ articles  to publisher@elombah.com; follow us on twitter @ElombahNews; like our Facebook page ElombahNews 
---
For adverts & inquiries, call +447460770987, +2349050382526