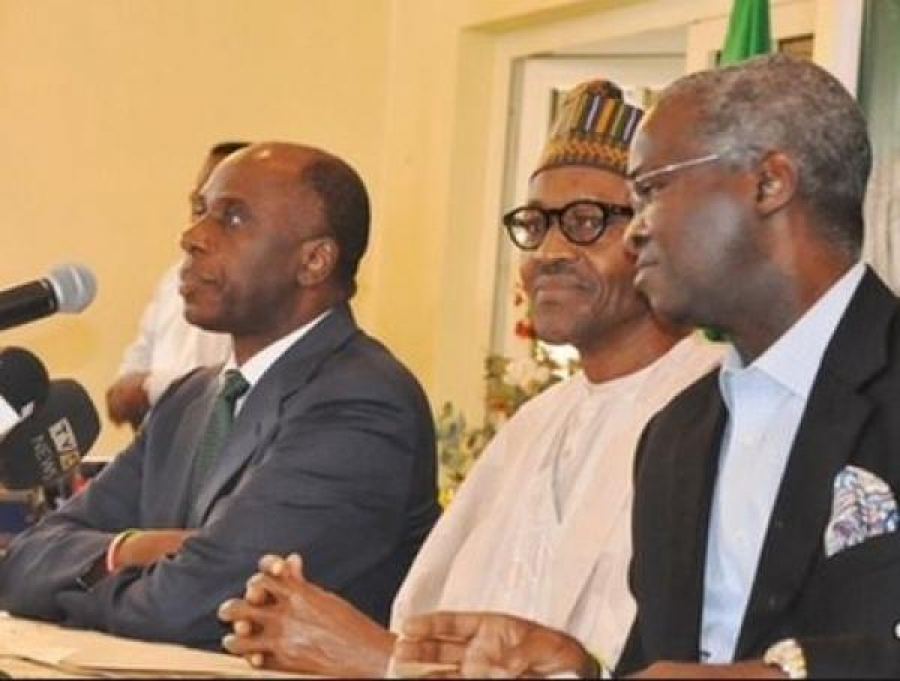 It is important to begin the narrative by interrogating our actual growth and development under Buhari administration rather than being emotional about our party, religious and ethnic bigot. From infer of circumstances, the market fundamentalists are seen trying to make Buhari embrace the neo-liberal model and privatize virtually all the state enterprise despite the obvious failure of privatization in Nigeria. They believe that is the way to guarantee development and ensure a sustainable economy.
Indeed, Buhari has to understand, the neo-liberal models that are generating growth and driving us closer to a middle-income category have also generated poverty and inequality. It is important he notes, the market fundamentalists are enthusiastic to underscore, 6 out of the 10 countries globally that have recorded the fastest economic growth are in Africa. However, they are silent on the fact that those 6 countries are also witnessing escalating inequality and severe poverty. For instance, despite our privatization of state-owned enterprise, unemployment heightens and infrastructural decay continues.
APC and the president must know neo-liberal model encourages growth that comes with gross inequality and exclusion which is not desirable and sustainable. The socioeconomic disparities perpetrated by the neo-liberal model is a necessary price we have to pay if the state abandons her responsibilities and allows individual to run the state under the disguise of a neo-liberal model which will breed crony and booty capitalism and further create gross inequality and endless class struggle.
Nigerians under Buhari administration must stir up intelligent conversations on their potentials and ways of addressing their challenges. To succeed under Buhari, the state must be a developmental state that acts proactively to transform the economy and the state. And this has to be done within the democratic setting in which we operate.
The president and his men must know: our politics must give consensus to development priorities that must transform our economies and the state.  The state ability to direct affairs, build strong institutions, create a space for citizens participation will be determinant factors for measuring Nigeria readiness for development and eventually liberate the state.
Mr. Buhari and his party All Progressive Congress (APC) must remodel Nigeria's political process. APC must start engaging the population; the party appears to be "periodic vote gathering organizations." Buhari and his party must create democratic structures within which Nigerians must debate on the problems facing them and about the choices that needed to be made. APC and Buhari must be people driven; their ability to understand what is happening in Nigeria is very weak.
Huge investments must be made in education, research, health and the promotion of inclusive growth in order to create employment and ensure sustainable growth. The issue, therefore, is not gaining power and being in government, but what are the policies and development models being put in place to drive development and turn the 170 million people into assets.
Buhari and his party must begin to redefine our path as a nation by having industrialization as an integral part of our development planning process. Without industrialization, Buhari, and his party are not going to build an economy that will create opportunities and end poverty.
The president and his party must know, all countries that have reduced poverty did so because the economies grew out of practical strategies that created sustainable jobs and provided decent incomes based on industrial growth. Our current model which bases on the intensification of our past colonial way of commodity export is not sustainable for our growth and development.
Our current realities do not show Buhari and APC are doing anything remarkable; the anti-grant war our bureaucrats, academics, and government agents promptly make reference to further enlarges their illusion of what the issues and challenges are. Although anti-grant war is the best thing that has happened to Nigeria, however, that should not stunt governance.
Our lack of firm socioeconomic substructure, a functional industrial foundation, and a stable self-regulatory policy further exposes the illusion and lack of understanding of APC in their calculation of our situation even as they champion the advocacy on patronizing made in Nigeria goods.
It is embarrassing that APC is engaging in a campaign, promoting made in Nigerian goods without providing firm socioeconomic substructure, a functional industrial foundation, and a stable self-regulatory policy.
Apparently, illusions are not easily surrendered, and when they are surrendered, they are often succeeded by new myths. It will be difficult for APC and its fundamentalist to agree with our present reality. I am particularly worried. Judging from our poverty rate, youth bulge and unemployment, insecurity, mega corruption, import-dependent economy, poor education, inadequate housing, and leadership failure, we still believe we are on the path of development.
We must have an alternative crop of elite with alternative perspectives. If we fail to dream new dreams and see new visions for the future, we are getting nowhere. To develop Nigeria and change the current narrative, Buhari and APC must build a formidable military might, industrial base, a sound economic structure, a conscientize citizens, and stable political system.
Buhari and APC must understand that there is a lot of work to be done, they must think of how to achieve development and plan towards it. The aspiration alone is not enough, what matters most is how to get there. Rwanda and Mauritius have shown Africa can actually develop if we have the political will. Kwame Nkrumah, Thomas Sankara, and Amilcar Cabral are leaders that have improved the lives of the citizens via purposeful leadership which is a key missing link in Nigeria.
Without a visionary leadership, we are going nowhere. APC must understand they own Nigeria and Africa a lot; they must roll up their sleeves and get to work. There is no time and we need to start moving forward, enough of stagnation.
By Audu Liberty Oseni
libertydgreat@gmail.com
---
---
DISCLAIMER

: Opinion articles are solely the responsibility of the author and does not necessarily reflect the views of the publishers of ElombahNews!
---
Would you like to be receiving ALL ElombahNews links 'On The Go' on WhatsApp Or Telegram? If yes, join us here on WhatsApp or Telegram, or provide us your Telephone number via publisher@elombah.com or sms/inbox +2349050382526 and you are good to go!
---
DOWNLOAD ElombahNews mobile app here
---
Send eyewitness accounts/ reports/ articles  to publisher@elombah.com; follow us on twitter @ElombahNews; like our Facebook page ElombahNews 
---
For adverts & inquiries, call +447460770987, +2349050382526