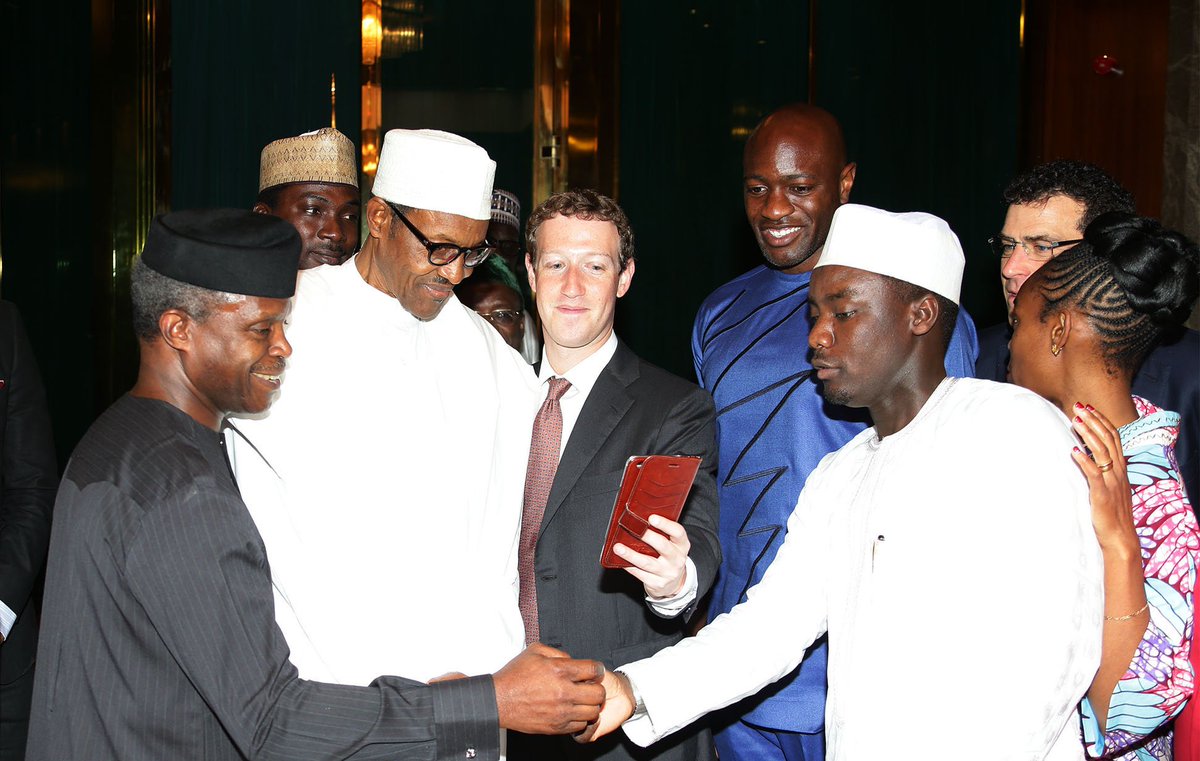 Facebook founder Mark Zuckerberg has returned to Nigeria for a second visit in a week. He was on his way back from Kenya.
Reporters caught Mr Zuckerberg and Nigerian President Muhammadu Buhari posing for a selfie.
Critics had hailed Mark Zuckerberg's two-day visit to the country and lambasted the Nigeria government saying that no government official or agency met with Zuckerberg nor has government tried to tap into the gains of that visit. 
Tola Agunbiade from technology news website Tech Cabal wonders what motivated the second trip:
"Did he suddenly remember he hadn't seen the Nigerian government? Did he suddenly learn about AVDD and change his mind mid-air? Is he back to cosy up to the government to further his cause (Free Basics, Express Wifi)?"
Observers noted that Zuckerberg's arrival raised hopes. He arrived at a time there was much talk about economic recession, concerns about companies folding up or retrenching staff, or international investors leaving the country in droves, out of frustration with the uncertainties in the system. 
The co-founder of Facebook and the 5th richest man in the world, sneaked into Nigeria to meet with developers and entrepreneurs and to discuss investments in Nigeria's growing start-up ecosystem. 
In a State House Press Release, President Buhari Commended Zuckerberg For Inspiring Nigerian Youths Into Entrepreneurship.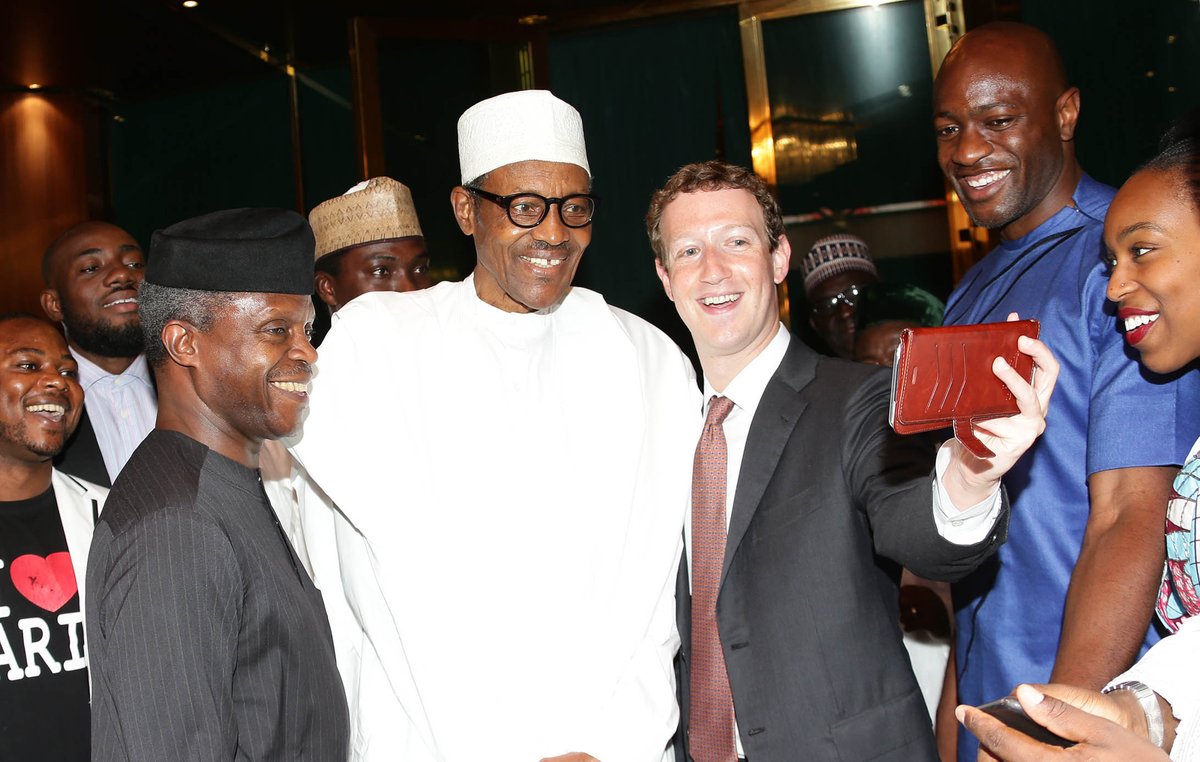 The statement signed by Femi Adesina, Special Adviser to the President (Media and Publicity), dated September 2, 2016, and sent to Elombah.com reads:
President Muhammadu Buhari Friday in Abuja commended the Chief Executive Officer and Co-founder of social networking website, Facebook, Mark Elliot Zuckerberg for sharing his wealth of knowledge with Nigerian youths, and inspiring a new generation of entrepreneurs.
Receiving the internet entrepreneur in the State House, President Buhari said the various meetings held with Nigerian youths since his arrival were most timely as the country was already exploring opportunities to spur development through entrepreneurship.
"Nigeria has always been identified as a country with great potentials for growth, especially with our youthful population, but now we are moving beyond the potentials to reality.
"I am impressed by your simplicity in sharing your knowledge and wealth with those with less income,'' the President said.
President Buhari noted that the simplicity and magnanimity of the entrepreneur, who is among the world's richest men, had also challenged the culture of lavish wealth display and impulsive spending that had become peculiar to Nigerians.
"In our culture, we are not used to seeing successful people appear like you. We are not used to seeing successful people jogging and sweating on the streets.
"We are more used to seeing successful people in air-conditioned places. We are happy you are well-off and simple enough to always share,'' he added.
In his remarks, Zuckerberg said he was impressed by the interest, energy and entrepreneurial spirit displayed by young Nigerians in all the ICT camps that he had visited.
"I was highly impressed by the talent of the youths in the Co-creation Hub in Yaba. I was blown away by their talent and the level of energy that I saw,'' he said.
Zuckerberg said he was in the country to promote the penetration of "fast and cheap" internet connectivity, Express-wifi, that would help people create online businesses and reduce poverty.