Buhari's aide shot while fleeing from Aisha & kids' attack
Mr. Sabiu Yusuf, a.k.a. "Tunde", a nephew and influential Personal Assistant to President Muhammadu Buhari, escaped a brutal attack from the First Lady, Mrs. Aisha Buhari and her children — Zahra, Halima and Yusuf but not after shots were fired at him.
A source at the Villa, who spoke on condition of anonymity, revealed to THEWILL that the ugly incident happened on Thursday, June 11, 2020.
Mr. Yusuf, who was nicknamed "Tunde" in honour of the late Tunde Idiagbon, the former deputy to President Buhari when he was military head of state, was horrified when the First Lady, accompanied by her children and a team of policemen led by her Aide-De-Camp, forcefully confronted him.
The source revealed that the trouble started when an earlier heated disagreement erupted over his refusal to self-isolate after his trip to Lagos to see his wife who just put to bed.
On that fateful night, his attackers his House 8 Guest Chalet of the President, where he resides with his family.
An altercation between him and Mrs. Buhari, her children and her security aides promptly ensued and suddenly spiraled into a brutal brawl.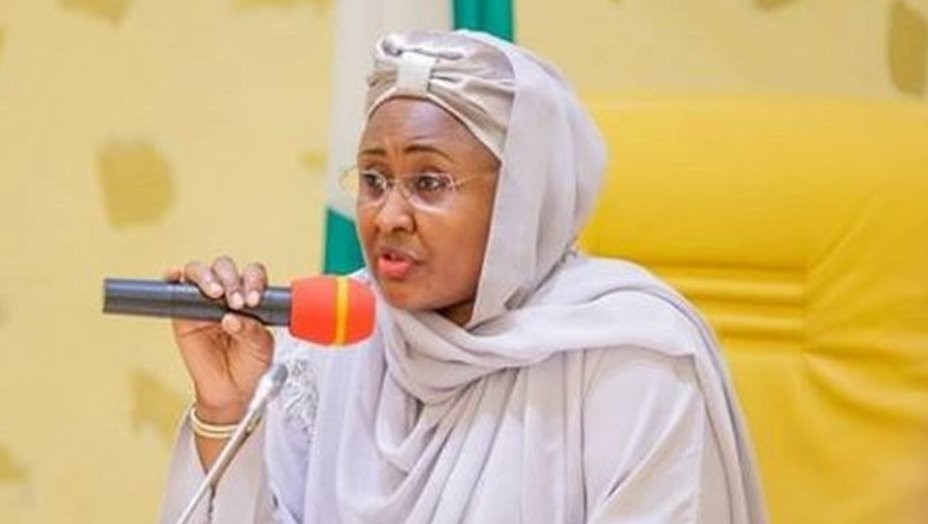 A terrified  Tunde, who felt helpless and vulnerable immediately took to flight on foot.
"This was when Mrs. Buhari's ADC and four members of her police escort fired some shots into the air as they pursued him.
"He had been seriously wounded at this time but successfully made it to the residence of Mamman Daura where he would shelter for the night," the source disclosed to THEWILL.
The report noted that the Inspector General of Police, Mr. Mohammed Adamu, following a briefing on the horrific incident arrived the Presidential Villa Friday morning.
He ordered Mrs. Buhari's ADC and all the police personnel attached to her who took part in the altercation and shooting to be arrested and detained.
It was understood that the power tussle in the Presidential Villa between First Lady and "Tunde" followed the death of former Chief of Staff, Abba Kyari and events leading up to 2023.
The source narrated the ugly incident as follows:
"Let me explain what is really going on so that your journal and your readers can truly understand what is happening in the Villa now, the dynamics and 2023 presidential politics.

"Since Mallam Abba Kyari died, the First Lady has been trying to kick the President's Personal Assistant who is also his nephew, Tunde (The president named him Tunde in honour of the late Tunde Idiagbon, his former deputy when he was military head of state) out of the Villa so that she can effectively wield full influence over him (The President).

"She believes Tunde and the President's other relatives are blocking her from having full control of her husband and power in the Villa. But it is obvious that the President does not want this because he has encouraged Tunde to continue with his job.

"Tunde's wife just delivered a boy in Lagos. So, he got the President's approval to fly to Lagos to see her with his two sisters last weekend. He returned to Abuja last Sunday and returned to work on Monday.

"He was however asked to self-isolate for 14-days because of the coronavirus pandemic by the Chief Personal Security Officer to the President, Abdulkarim Dauda and the President's Aide-De-Camp, Mohammed Abubakar, but he told them that the President said he shouldn't.

"On Thursday, when the First Lady heard that he was still coming to work, she asked him to self-isolate but he told her that the President said he didn't have to.

"Her insistence led to a heated verbal exchange between them and the President was later informed about this.

"The President however took sides with Tunde and didn't see any reason why he should self-isolate at all.

"He said Zahra and Halima (Buhari's daughters) left the villa to visit their in-laws when Halima's husband's uncle died recently and they didn't self-isolate on their return.

"He also pointed to the fact that when his new Chief of Staff, Professor Ibrahim Gambari, went to Lagos too, he didn't self-isolate on his return, so he didn't see any reason why Tunde should. So, he overruled her.

"What happened on Thursday night is a big embarrassment. The First Lady and three of her children – Zahra, Halima and Yusuf – took some policemen attached to her, including her ADC to Tunde's house.

"They didn't like the way Tunde spoke to their mother, so they actually went there to fight him.

"During their confrontation with him, he was overpowered and clearly could not withstand their number, so he ran for his dear life.

"It was as he was running and they were chasing him that they shot a few times into the air. They chased him to the house of his uncle, Mamman Daura.

"Of course, they couldn't enter Mamman's residence to get Tunde but they shouted and made a lot of threats before they eventually left.

"Do you know that Yusuf later went back to Tunde's house in the wee hours of the morning with a gas tank to burn it down? Thank God Tunde wasn't home when he got there. That was what saved his life.

"The DSS is responsible for the security at the villa. Gunshots were fired at the villa and the DSS, that is responsible for security, has not detained the shooters?

"No one has been questioned. This is even a dangerous precedence for visitors to the villa, including Ministers and top government functionaries.

"This would send a wrong and scary signal. You can be shot at or brutally attacked in the Presidential Villa at the First Lady's orders if you do go against her. This is not how it should be!

"You see, Nasir El-rufai and Lamido Sanusi are the ones using the First Lady to heat up things in the villa since Abba Kyari died because of their interest in the 2023 presidential election.

"This is what is escalating this whole new fight for full access to the president.

"She already has the Chief of Staff on her side so she doesn't want Tunde giving the President contrary views and advise. She wants everyone against her out of the villa but that is not going to happen."
Recall that ElombahNews, earlier in the morning, reported that some key aides attached to the First Lady, were reportedly arrested by Police personnel.
It was reported that the aides were said to have been taken away by unidentified security operatives.
Though the reason behind their arrest was still shrouded in secrecy, reliable source in the Villa said that those arrested may include key security details of the President's wife.
READ ALSO: