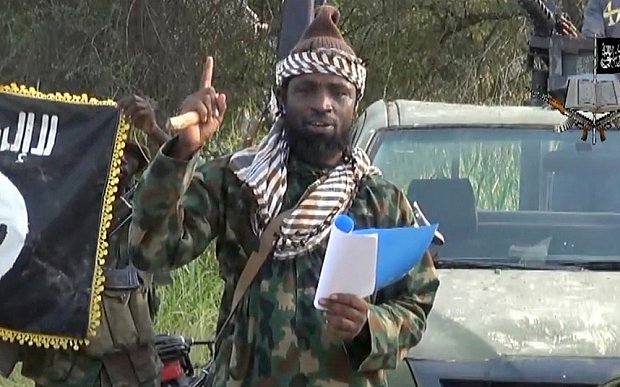 We support the Defense strategies of President Muhammadu Buhari, giving his background, experience and the capacity of those executing the functions, the likes of Chief of Army staff, Lt. Get. Tukur Buratai ,
A Russian writer Leo Tolstoy, says "the Two most powerful warriors are Patience and time" we should be patience with this administration and give them time to get things right.
The attention of the public was drawn to a July 23 2017 publication by DAILY TRUST NEWSPAPER entitled "Buratai to Theatre Commander: Give me Shekau within 40 days".
In the said publication one Henry Mic was quoted to have said that the Ultimatum given by CHIEF OF ARMY STAFF LT.GEN.T.Y.BURATAI for the capture of SHEKAU was diversionary.
According to HENRY MIC, who claims to be a security expert, "There is no substance, our leaders have ways of diverting the attention from serious issues.
"Several people have been killed by suicide bombers and villages attacked in recent times and the military high command is now talking of capturing Shekau in 40 days, the very man they killed severally in the last seven years. 
"I am finding it difficult to make meaning out of all these," he said.
My take from HENRY MIC statement is that Capture of BHT Leader or ending insurgency in North East and Nigeria as a whole is not serious issue. 
I am not sure if HENRY MIC is a Nigerian since the publication was silent on it. 
Because it will be most unpatriotic and uncharitable to describe capture of Terrorists and ending insurgency as not serious issue for the MILITARY.
Henry Mic, should join most Nigerians who abreast with details of insecurity in the country to encourage the Armed Forces also sourcing  information that would lead to the arrest of the dreaded terrorist. 
"And know that ultimatums are part of military strategies which are not meant to be fully understood by civilians
The ultimatum issued by CHIEF OF ARMY STAFF is by no means an end itself but a means to ending Insurgency  and asymmetry warfare after the fall of Camp Zero(SAMBISA FOREST) in December 2016.  
In my view, this latest act of soft target bombing is another confirmation of the BHT's desperation to remain in the national consciousness, having lost its former stronghold to the Nigerian Army under the guidance and leadership of LT General T. Y. Buratai, who incidentally is loved by Nigerians and North East in particular for leading by example.
It would be recalled that the U.S. placed $7 million bounty on Boko Haram leader sometime in 2013.  
Shekau's name is included in the list of 71 most-wanted terrorists in the world released by the US on Wednesday, May 6, 2015. 
The U.S. government stated that "It is only when the insurgents are dead or captured that the bounty may be withdrawn, but for now, the bounties on the heads of the insurgents would be paid to whoever volunteers useful information on the whereabouts of the terrorists to the American government."
Thus, it is not only Nigeria that has declared Shekau wanted. America and United Nations are after him too. Where was HENRY MIC when US declared SHEKAU wanted in 2013 and further in 2015?
It should be noted that this is not the first time that Shekau will be declared wanted by the Military.  The Army declared Shekau, 99 other Boko Haram members wanted in October 29 2015.  
Buratai had displayed the photographs of the wanted men at the launch of the anti-Boko Haram Terrorists Campaign materials at the Maimalari Barracks in Maiduguri, headquarters of the 7th Division and sought public help in getting them. 
Buratai was live in Maiduguri declaring the BHT men wanted and he was not sitting somewhere in Abuja making the declaration. 
What more can he do to show how serious capturing Shekau is to the Nation contrary to what the likes of HENRY MIC wants Nigerians to accept.
Osuagwu Ugochukwu Esq. (Rights Activist, Abuja)
—
Would you like to be receiving ALL Elombah.com news links 'On The Go' on WhatsApp?  If yes, please provide us your WhatsApp number via publisher@elombah.com or inbox +2349050382526 and you are ready to go!
© Copyright 2017 www.elombah.com; unless otherwise indicated, all images are courtesy of Twitter; send eyewitness accounts/reports/articles to publisher@elombah.com; follow us on twitter @Elombah; like our Facebook page: Elombah.com; join us on WhatsApp HERE
For advert placement call us on +447460770987, +2349050382526