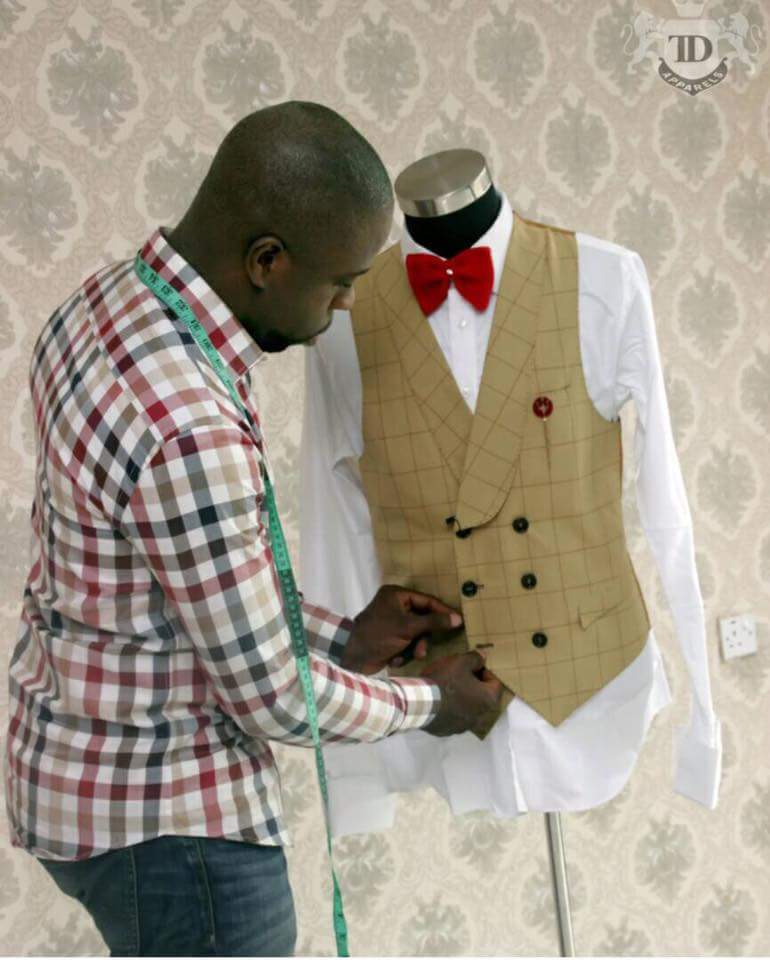 Our Country has been awakened to the need to patronize locally made goods. This move was triggered by a "Made-in-Aba" Trade Fair that held recently in the Nation's capital, Abuja.
The locally made products which included shoes were attractively displayed at the Trade Fair. 
Of course, one can trust our 'elites' in the political space to have patronized the exhibitors by purchasing one or more impressive items.
At the Trade Fair, the eyes of our Government officials were not only opened to the 'good things' that the Country's citizens are capable of innovating but they were also forced to become good advertisers and publicists thereof. 
It was this eye-opening event that motivated a Senator of our Federal Republic to purchase locally made vehicles from Innoson Motors, an indigenous vehicle manufacturing company.
After such purchases, they automatically became promoters of the Nigerian identity and entrepreneurship. "Good job well done!", we may say to the government. 
I, however, honourably beg to differ. Yes, some government officials have promoted Nigerian products. They are however yet to do a good job! 
There is a lot to be done in this regard. 
If we must be true to ourselves as a Federal Republic, a lot has to be initiated, executed and established all for the benefit of the citizens, the Nation and the world over!
While this current trend of #Buynaijatogrowthenaira can be seen as a wonderful initiative; it is not yet a great one until the necessary steps are taken to justify the economic diversification in the Country. 
Until our government starts encouraging the transformation of Nigeria into a primary production market, friend, this initiative is a hoax. Let us not get deceived any further. 
It's time to say enough to the government's attitude of politicizing everything in Nigeria while the rest of the world continues to grow ahead of us.
We have a long way to go in getting our local production to rise to/above international standard. Quality speaks volume, remember? Standard helps to enhance trust and great patronage. 
Until our government starts to invest in 'local' people who are full of ideas, innovation and creativity with entrepreneurial spirit, this initiative is a pipe dream!
We have had this type of campaign of "Buy-Naija" in the past. So, this is not the first time we are being acquainted to it. 
It has always been promoted in one form or the other for more than 30 years now. Yes, every Nigerian government has tried to promote Nigerian products. 
There used to be "Aba-made" and "Proudly Nigerian". There used to be something that made us to be referred to as the Giant of Africa. Where is that now? What really happened to it? 
Your guess is as good as mine.
Again, I ask, what tangible achievement has it left in the lives of the common citizen before and now? What impacts has it made in the Nigerian economy this day? 
See, this "Buy Naija" campaign is not the first neither is it going to be the last. It's probably going to be the last when our government officials stop playing politics with every innovation.
Furthermore, it will probably be the last when we, the citizens, stop praising mediocre and start encouraging the government to do the most important need of "bettering" the growth of the Nation.
Come to think of it in pure reality, how truly have we gone local? 
See, these products we are campaigning about with all zeal and enthusiasm are supposed to be 100% local; 101% Nigerian! 101% Nigerian, I repeat! What is the essence of importing iron and steel to produce our automobiles, utensils, roofing sheets, etc? 
What is the essence of importing leather to produce our shoes, belts, bags, etc? 
What is the essence of importing chicken, fish and other food crops, when we have abundant of these in the Country? And when we are capable of producing them ourselves in the Country?
Does importing raw materials to produce local goods make the finished product 100% local? 
Does importing more finished products to add to our already producing ones make our naira grow well? Of course, not! 
We keep on importing rice as if our local rice producing farms cannot meet the required demands needed in the market. Same goes for sanitary pads, bath towels, boxer, pants, even toothpick! 
Who said we are not producing these items in the country or that our production capacity cannot meet the market demand? 
If indeed, our production capacity cannot meet the market demand, please tell me, what prevents us from upgrading the system to meet them? 
We kept importing fish as if we do not have largest fish producing farms in Nigeria. Same goes for chickens, turkeys and beef.
The government needs to encourage entrepreneurship, manufacturing and agriculture in an honest, transparent and easier-access ways. 
Only then can we get things done better for all. It's time to encourage economic and social restoration with the right attitude and strategy. Enough of going the "campaign" or "promotion" way. 
Let the government do the doable by investing in "local" people full of entrepreneurial spirit! 
The government should empower them, as a matter of necessity, with finance that would enable them establish businesses. That's the right way to go, at least, for now.
Given the high rate of unemployment in the Country, whereby many graduates still depend on their parents for survival, civil servants and factory workers being sacked or retired coupled with no further manufacturing companies in sight, our governments should come to the rescue. 
They need to come to our rescue rather than preaching the gospel of slogan, hashtag and hypocrisy! 
Let things get done the right and noble way for the greater benefits of the citizens in particular and the Country in general.
Our governments should rather empower, support and encourage (ESE) young and creative entrepreneurs with interest free loan to start-up their dream businesses. 
When this is done, more jobs will be in sight plus more idle hands can be engaged; which then means that unemployment rate will be reduced to the barest minimum. 
It does not stop there. Raw materials will be generated which can help boost local production of goods; thereby discouraging the importation of cheap raw materials into the Country.
Still our production capacity will rise to a greater percent, which can then lead to exports and further increase in the Country's Gross Domestic Products. 
Not only these, our locally produced goods can be adjudged 100% local, 101% Nigerian and of astonishing best international standards.
Too many Nigerians are innovators, creators, investors, and entrepreneurs. Federal Government, please let's gets them discovered.
Arguably, Nigerians have what it takes to promote the aim of diversification, back-ward integration and non-oil exports. Our government should invest in the "local" people to achieve abundance food and human resources.
So, rather than preaching the gospel of "Buy Naija", they should first of all, "Empower Naija" to "Grow Naija" then we did "Buy Naija"! Simple at that!
The Federal Government can do any better when they stop being hypocritical and put action to work. 
They can do it any better when they invest in local people with ideas and innovation to brighten the economic challenges facing the Country. 
Our government can do it any better when they stop looting the treasury; and start empowering entrepreneurs for good. 
Yes, they can do it any better when they stop blaming past governments and focus on fixing leaking roofs in the system. Until then, we are on a long journey to "paradise"! 
—
Would you like to be receiving ALL Elombah.com news links 'On The Go' on WhatsApp?  If yes, please provide us your WhatsApp number via publisher@elombah.com or inbox +2349050382526 and you are ready to go!
© Copyright 2017 www.elombah.com; unless otherwise indicated, all images are courtesy of Twitter; send eyewitness accounts/reports/articles to publisher@elombah.com; follow us on twitter @Elombah; like our Facebook page: Elombah.com; join us on WhatsApp HERE
For advert placement call us on +447460770987, +2349050382526