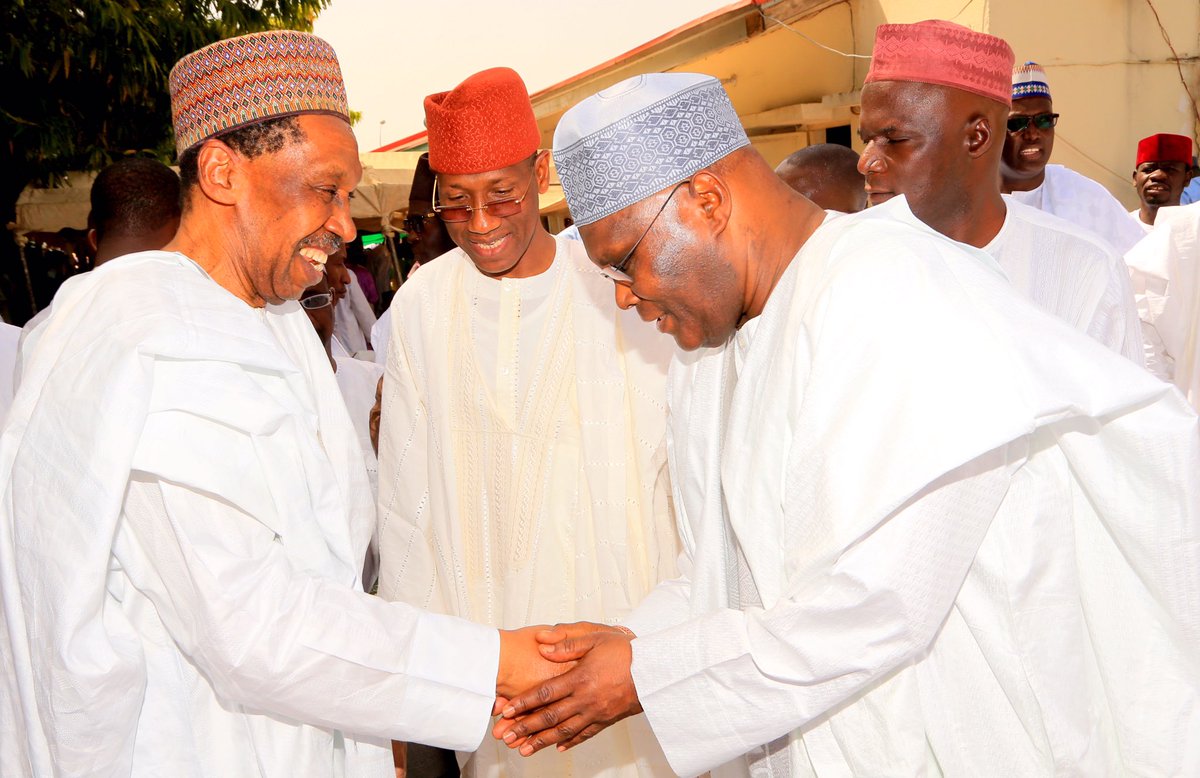 The Atiku Abubakar support group in Adamawa state has issued a Press statement to our reporter in Yola,where it's calling the attention of the All progressives Congress (APC) both at the National and the state level to call into order the behavior of the state secretary of the party in the state.
In the letter. they are accusing Alhaji Sa'idu Nera of issuing an unofficial Press statement to Tgnews.com while in a private trip in Abuja where he said that Alh. Atiku Abubakar should forget about 2019 presidential bid" as the party in the state are throwing their support for President Muhammadu Buhari.
The letter which was signed by the Director General of the organization, Mr.  Mark Wosi stressed that the unthinkable decisions made by Nera to grand an interview to Press Men and uttered some unguided statements is unwise and is capable of causing confusion in the entire party.
Also In an attempt to reply Sa'idu who claimed to be speaking on behalf of the party officials, to have no "moral justification to have made such an utterances against Atiku Abubakar even if he was paid to do that."
"The All Progressives Congress (APC) is one party for all and as a sitting secretary Naira is expected to promote the interest of all the party members."Wosi said
"This is why there are rooms for primary elections in every party, but no single EXCO has the power to endorsed or decide on whom to contest an election or who not to contest.
"Naira has gone far and his utterances could incite crisis within the party. After all  Alh. Atiku Abubakar has every right to contest if he decide to do so." He added
Others officials of the party denied that story coming under the umbrella of the state party, but Nera only want to personally air out his opinion as there was no any official in attendance when that story was made, from Abuja.
One of the official who prefer anonymity said story of such magnitude should be sign by the state Chairman and an official should be in attendance, and the PRO of the state party remains the voice of the party.