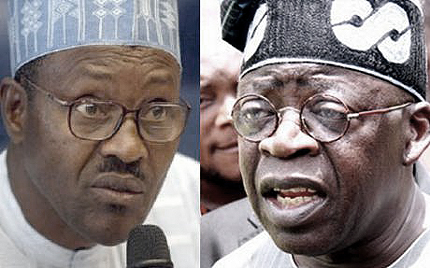 It is a normal desire for one to succeed in his endeavour. 
Politicians seem to pursue their course believing that they had already won an election. 
Yet, there are two chances to an election result – either one wins or he loses. Also, there are usually more chances of losing an election than winning it.
First, as is the case with Nigeria, an election candidate must first go through the primaries. 
Many people may indicate their desire to contest in an election within a party. 
Of all these people, only one must contest for the party. Still in Nigeria, there are many parties.
There is a difference when there is a transition from military rule to civilian rule from when there is already a civilian rule intending to hand over power to a succeeding civilian rule. 
In the case of transition from military rule to civilian rule, the president does not belong to any political party unless he desires to join the contestants. 
But in the case of a hand over from a civilian rule to a succeeding civilian rule, the president inevitably already belongs to a party – and that party will still desire to win the election.
In this case, the incumbent president will be inclined to adopt policies that will favour his party and because he is at the helm of affairs, he is in a favourable position to influence election results. 
Hence, it is difficult for a ruling party to remain innocent of election malpractices.
Unreliable election processes make some politicians to think that if they eventually win, by having the majority of the votes, they still will not be declared the winner because they fear that their opponents will themselves engage in election malpractices. 
Hence, whether they believe that they will gain the majority of the votes or not, they will still adopt a practice which they believe will make election results turn out in their favour.
It is obvious that the fear of God and upright morals are lacking in present day generation. 
Speaking the truth is not seen as the thing to do when one is in a dire situation. People no longer seek to safeguard their trustworthiness.
It is difficult for a politician to remain innocent during campaign. When they clash with different political parties, violence sometimes results. 
It shows the moral class such politicians belong to. 
If they cannot go about peacefully in election campaign with another party, what will they do with such party if eventually they are announced the winner of the election.
Also, many a politician makes promises that he is not serious with. 
They make such promises so that the electorate will believe that things will go well if not better if such election candidate becomes the ruler. 
In making those promises and failing to fulfil them, politicians fail to win the trust of the masses.
Nigerians want regular electric power supply. They also need education for their children. 
There is need to pay workers' salaries and benefits as and when due. 
Politicians play on people's needs by promising them these things during campaign for an election. 
They may also promise to relieve importation because they know that majority of Nigerians are traders, others seek luxury, or that the price of petrol will come down. 
But once a person is elected into office, he seems to forget what he promised. 
Rather, he appears to think first for himself and his family and how he can recover what he spent during campaign.
Nigerian politics seems to be maneuvered by unseen forces behind the scene. 
When Dr. Chris Ngige was declared winner and made governor of Anambra State on May 29, 2003, he refused to pacify those forces. 
As a result, the State was besieged by a spate of crimes from different quarters. Not until Ngige was removed from office did the chaos stop. 
But Ngige started the State in a new direction. He especially used available funds to reconstruct roads.
The story of Ngige shows how difficult it is for a politician to remain innocent. 
According to one story, he knew that apart from election malpractice, he could not win the election because the people of Anambra State would not leave APGA and vote for PDP. 
But he was promised that if he would pay a certain amount to his godfathers after he assumed office, then he would be made the winner. He agreed. 
But after he assumed office, he refused to pay the stipulated amount which would impoverish the State. And that brought chaos.
During 1993, M. K. O. Abiola was presumed to have won the presidential election. He was made manifest by a process that started from the grassroots. 
Several options were presented to the then ruling military government of President Ibrahim B. Babangida and the government chose option A4. 
The election results were cancelled despite being adjudged the fairest in Nigerian history and Abiola was denied his mandate.
Because of corruption and partiality, it is highly difficult for a politician to remain innocent.
From Ephraim Elombah
Email: elombahe@yahoo.com
Phone: +2348055516177