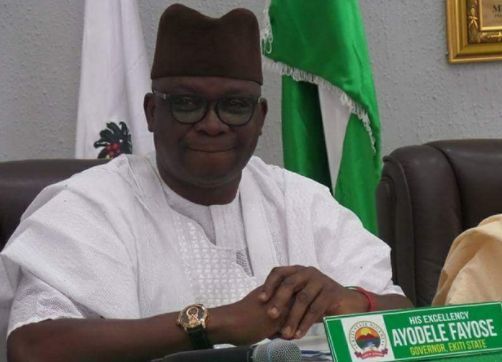 The Christian Association of Nigeria (CAN) has commended the courage and the boldness with which Ekiti State Governor, Chief Ayodele Fayose.
Fayose had openly sdeclared his intention to contest the 2019 presidential election.
This was contained in a letter sent to the governor by the Christian body and signed by the National General Secretary, Rev. Dr. Musa Asake.
In the letter dated October 16, 2017 with reference number CAN/GS/IGMAILS/02/017, CAN noted that Fayose's presidential declaration of September 28, 2017 in Abuja, could only be done by somebody with uncommon boldness and courage giving the harassment and intimidation that would surely follow.
"Unarguably, you have done what many of our politicians, Christians in particular, do not have the courage to do. This is why I agree with you, hook, line and sinker, when in your speech you said inter alia, "You are all witnesses to my commitment to this party in this difficult period, where I have demonstrated uncommon courage that makes me stand out as capable of leading our country at this time."
"Your Excellency sir, because you are known to doing great in your leadership and that you will move this country forward, the enemies of progress are not happy with your declaration and are not sleeping well. The devil will use many, even those who might be closer to you to try to create lies, false accusation, spread rumours, just to distract people from seeing the good leadership qualities that are in you.