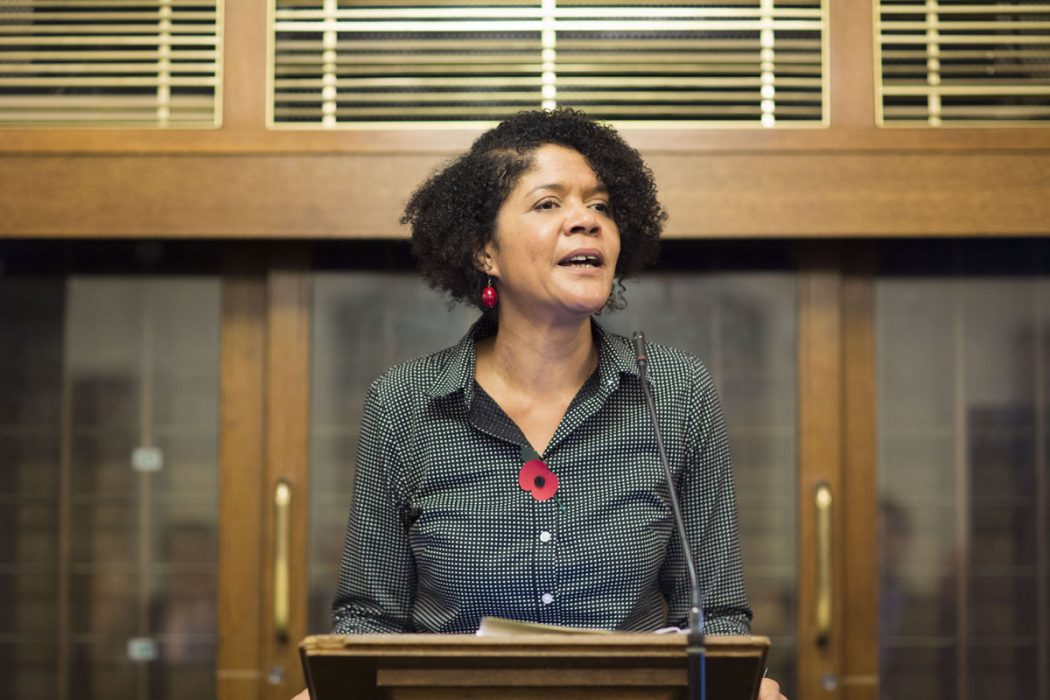 Chi Onwurah, the Member of Parliament representing Newcastle Central in the UK House of Commons and my former colleague at the State House, Molara Wood, met recently at the 2017 Caine Prize for African Writing award ceremony. 
When Molara informed Chi that her re-election along with six others had caused so much excitement in Nigeria and even produced official letters of congratulation from both the Federal Government and Abike Dabiri, the Senior Special Assistant to the President on Diaspora Affairs, Onwurah's sharp retort was: "I'm British, not Nigerian".
This has generated so much debate in Nigerian social media, but most of the comments do not really go to the heart of the matter. The place to begin is to break down Chi Onwurah's comment. 
She seems to be saying: "why would my re-election be of such importance to Nigerians and the Nigerian government, I am not one of you".  
Or something like: "What is my business with Nigeria?"  Or:  "Come on, Nigeria! Yes my father is from there, but I-am-British!". 
Chi Onwurah MP probably did not get a copy of the letter of congratulations sent to her. I wouldn't be surprised if nobody had enough presence of mind to ensure actual delivery of the letters, despite the media show-off.
She may not even be aware of the excitement here over the June 8 parliamentary elections in the UK.  
The issue for Nigerians was not Brexit, not Theresa May's troubled political fortunes, but the fact that seven persons of Nigerian descent are MPs in the UK, namely Chi Onwurah, (Newcastle Central), Kate Ofunne Osamor (Edmonton), Kemi Badenock (Saffron Walden), Chuka Umunna (Streatham), Bim Afolami (Hitchin and Harpenden), Fiona Onasanya (Peterborough) and Helen Grant (Maidstone and the Weald).
No one among this group of seven with Nigerian ancestry is a tyro in British politics, nor is there anyone of them that is a product of the Nigerian educational and cultural system either. They are not immigrants, not been-tos, but products of the British system. 
One of them, Fiona is in fact aspiring to become Britain's first black female Prime Minister. It would be interesting to know how the sextet that Molara Wood did not meet would have reacted to their being confronted with their Nigerian connection. 
They probably would also have responded in the same manner in typical British accent: "I'm British, not Nigerian."
The key message in the letters by the Federal Government and Abike Dabiri is that the group of  "British-Nigerian seven" in the UK parliament has individually and collectively made Nigeria proud. 
A few weeks earlier, another Nigerian in the UK, Anthony Oluwafemi Joshua had won the World Boxing Heavyweight unified Championship. Joshua, whose mother is from Sagamu, not only identified with Nigeria, his kinsmen staged an elaborate street party. 
They are also preparing to welcome him home anytime soon. But Chi, Bim, Kate, Kemi, Chuka, Fiona, and Helen are not identifying directly with us. The Nigerian government and people have not done anything wrong getting excited over their achievement, though. 
The famous seven are entitled to Nigerian citizenship by virtue of the relevant provisions in the Nigerian Constitution. Should they go to the Nigerian High Commission in the UK today and ask for a Nigerian passport, they are perfectly entitled to it. 
The relevant portions of the 1999 Constitution state expressly that one is a citizen of Nigeria provided such a person was born in Nigeria before the date of independence, either of whose parents or any of whose grandparents belongs or belonged to a community indigenous to Nigeria -Section 25 (1)(a):
Every person born in Nigeria after the date of independence either of whose parents or any of whose grandparents is a citizen of Nigeria – Section 25(1)(b) and every person born outside Nigeria either of whose parents is a citizen of Nigeria – Section 25 (1)(c). 
Sections 26 and 27 thereof deal with citizenship by registration and naturalization respectively. However, citizenship is about privileges, rights and obligations and the relationship between a person and the state. 
It is the basis for patriotism or the opposite, in other words it is tied to the politics of belonging and the ethics of being established. How does a person feel about a country, to be so emotionally attached to it to such an extent that he or she will be willing to defend, promote and honour that country- that is what it is all about.   
This attachment defines whether a person holds on to and cherishes the citizenship of a country or renounces it. In 2016, 5, 411 Americans, 26% more from 2015, renounced their citizenship of the United States, most of them for tax avoidance reasons. 
In May 2017, 335 foreigners, from Lebanon, Syria, Pakistan, Rwanda, Cape Verde and other African countries opted for Nigerian citizenship, most of them for business and marital reasons. 
But whereas Nigeria recognizes dual nationality (Section 28, 1999 Constitution), there are Nigerians in diaspora who for economic reasons have had to renounce their Nigerian citizenship, or others who due to near-absolute disconnection with the Nigerian system have never bothered to affirm their Nigerianness and are hence "lost" to Nigeria.