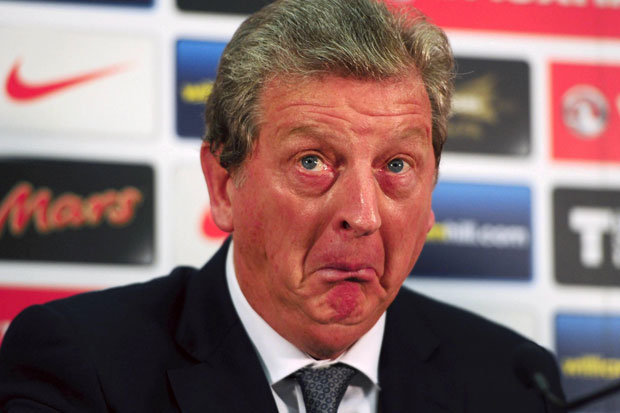 *Hodgson quits as England boss,  England go out in final game of last 16
*Iceland face France in the quarter-finals, Rooney penalty put England ahead in first half
England suffered their worst humiliation since they were knocked out of the 1950 World Cup by USA in Brazil as Iceland shocked them in the last 16 of Euro 2016.
Manager Roy Hodgson resigned after the abject embarrassment of losing to Iceland.
Iceland is a nation ranked 34th in the world – and with a population of just 330,000.
That was despite taking the lead through Wayne Rooney's fourth-minute penalty.
Rooney gave the Three Lions the lead after just three minutes when Raheem Sterling won a penalty.
But they conceded almost straight away when Ragnar Sigurdsson poked home from short range.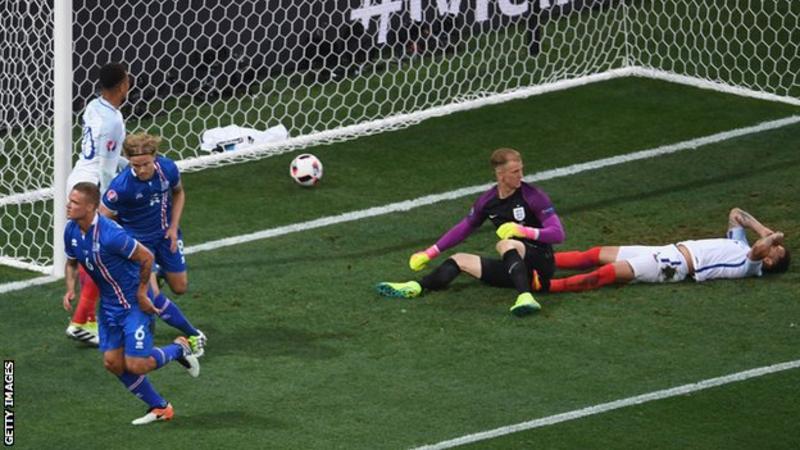 ABOVE: Iceland equalised within a minute as England failed to deal with a trademark long throw and Ragnar Sigurdsson bundled home from close range.
England's shameful performance was summed up by Iceland's 18th-minute winner.
Goalkeeper Joe Hart was badly at fault – just as in the win over Wales – he let Kolbeinn Sigthorsson's shot through his hand.
Hodgson made changes as Iceland dug in.
But the underdogs had as many chances as England before the final whistle blew on their Euro 2016 hopes and his four-year tenure as manager. 
England fans had gone from ecstasy to agony in Nice after taking the lead against Iceland – only to concede two goals ten minutes later.
Kolbeinn Sigthorsson then scored to make it 2-1 to Iceland after placing a shot from the edge of the box, with England keeper Joe Hart unable to keep it out.
Iceland became the latest and final team to join Italy in the quarter-finals of UEFA EURO 2016. 
One of those two, Germany, France, Poland, Portugal, Belgium or Wales will be victorious in Paris on the 10th July. 
Italy had ended Spain's eight-year reign with a 2-0 win and will face Germany on Saturday.
© Copyright 2015 www.elombah.com. Send eyewitness accounts/reports/articles to publisher@elombah.com; follow us on twitter handle @Elombah; like our Facebook page: "Elombah.com"