The global pandemic continues to grow. The virus is spreading rapidly in many countries.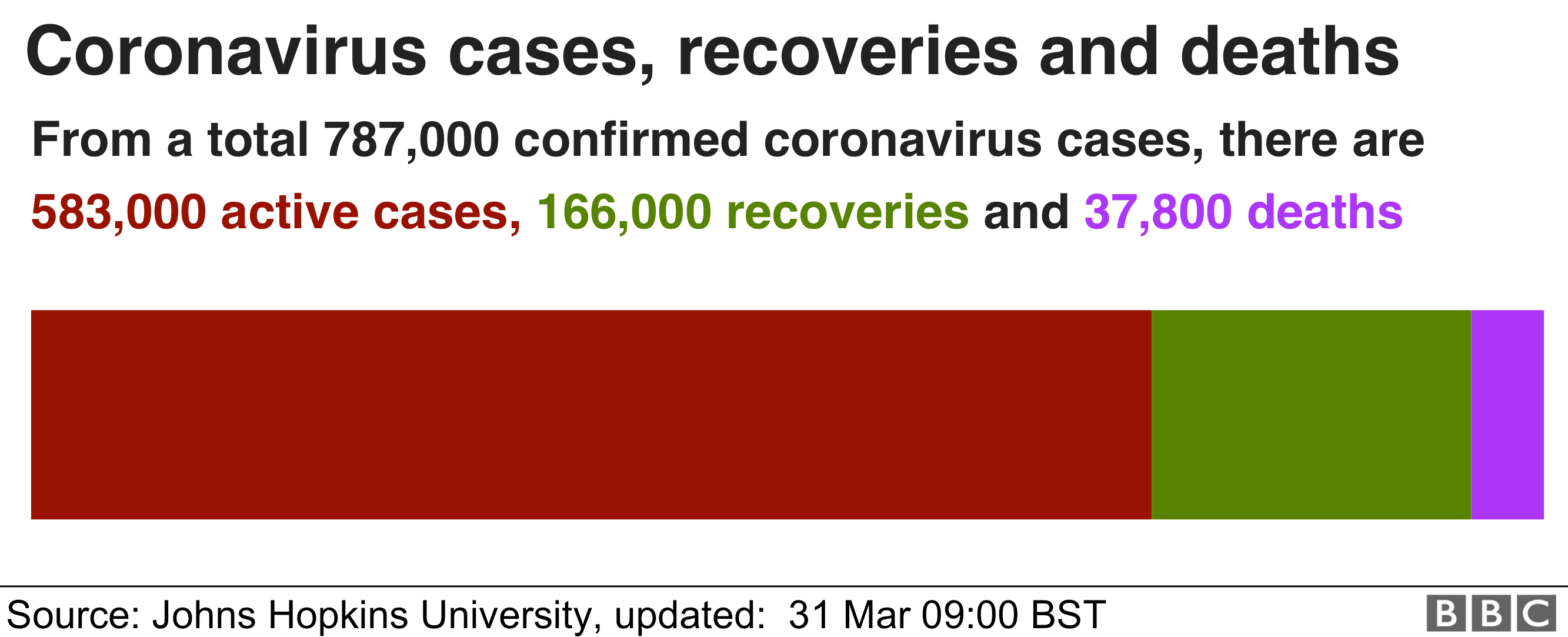 Officials in Florida have arrested the pastor of a megachurch who is accused of

continuing to host large church services attended by hundreds despite public orders urging residents to stay at home.
The US overtook China, where the virus originated, in terms of confirmed cases on 26 March, according to figures collated by Johns Hopkins University.
Summary
American Airlines, one of the world's richest carriers, says it will apply for $12bn (£9.7bn) in government aid
British Airways is suspending all flights from London's Gatwick airport, the UK's second busiest
UK health officials says the nationwide stay at home advice is "making a difference"
The virus has killed more than 33,000 people around the world, says the WHO
President Trump says the US will have enough ventilators to meet demand
The World Bank says "significant economic pain seems unavoidable" in the Asia Pacific region
New York's Governor Andrew Cuomo says the scale of coronavirus deaths is "staggering"
Spain sees record death toll in 24 hours
Spain has recorded 849 new deaths related to coronavirus, the highest number in 24 hours in the country since the outbreak began.
The national death toll is now at 8,189, according to the health ministry.
Spain is the worst-hit country in Europe after Italy
Airline industry suffers 'unprecedented shock' as Collapsed demand for flights is grounding fleets globally
Collapsed demand for flights is grounding fleets globally
Borders shut. Travel banned. Billions under lockdown. The pandemic has delivered an "unprecedented shock" to airlines with huge challenges ahead, the International Air Transport Association says. Demand for airplane travel has plummeted, with two million flights already cancelled, and the IATA estimates the industry will lose $252bn (£202bn) in 2020.
American Airlines is requesting $12bnin support from the US government
Passenger numbers in Germany's Frankfurt airport – a major international hub – have dropped 90.7%
British Airways has suspended all flights to and from London Gatwick's airport, and routes operating from Heathrow Airport are severely reduced
In the UK, the companies which manage baggage handling warned that they are close to collapse
On Monday, budget airline EasyJet grounded its whole fleet
US Congress last week set aside $50bn for airlines, with half the money offered as loans in exchange for not mandating leave of absence for employees until at least 30 September
Last week, the British chancellor said airlines should not turn to government first when seeking financial help.
Congo's ex-president dies of Covid-19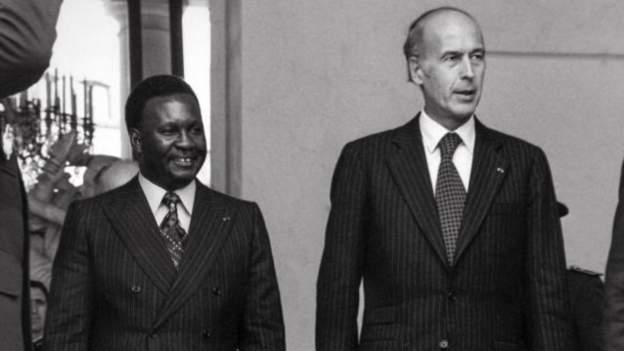 The former president of the Republic of Congo, Jacques Joaquim Yhombi-Opango, has died in Paris from complications related to coronavirus.
He was 81 years old. His family said he had been ill before contracting the virus.
Mr Yhombi-Opango led Congo-Brazzaville from 1977 until he was toppled in 1979 by the country's current leader, Denis Sassou Nguesso.
Botswana announces its first cases
Botswana President Mokgweetsi Masisi has called for calm after the country confirmed its first cases of coronavirus on Monday.
The country's Health Minister Lems Kwape said three travellers – two of them from Thailand and the third from the United Kingdom – tested positive for the virus.
Botswana was among the few African countries yet to report coronavirus cases. Others include Lesotho, Comoros, Sierra Leone, South Sudan, Burundi and São Tomé and Príncipe.
Another 128 deaths in Germany
Germany has reported a further 128 deaths and 4,615 confirmed cases of coronavirus since Monday, according to Reuters citing figures from the Robert Koch Institute, the German public health agency.
That brings the total number of cases there to 61,913 with 583 fatalities.
Others
India is reporting a spike in infection, as the huge difficulties of locking down a country of 1.3 billion people continue
The death toll in the US state of New York has reached 1,218 – a "staggering" number, says its governor Andrew Cuomo
There are signs of hope in Europe, as infection rates fall in Italy and Spain. But the daily death tolls remain high for now, and lockdowns have been extended.