The Nigeria Centre for Disease Control (NCDC) says it has confirmed 387 new cases of Covid-19 on Friday, May 29, bringing the total cases to 9302 with 261 deaths.
Below is the breakdown of the 387 new cases according to states:
Lagos-254
FCT-29
Jigawa-24
Edo-22
Oyo-15
Rivers-14
Kaduna-11
Borno-6
Kano-3
Plateau-2
Yobe-2
Gombe-2
Bauchi-2
Ondo-1
SUMMARY
9302 cases of COVID19Nigeria
Discharged: 2697
Deaths: 261
See banner below: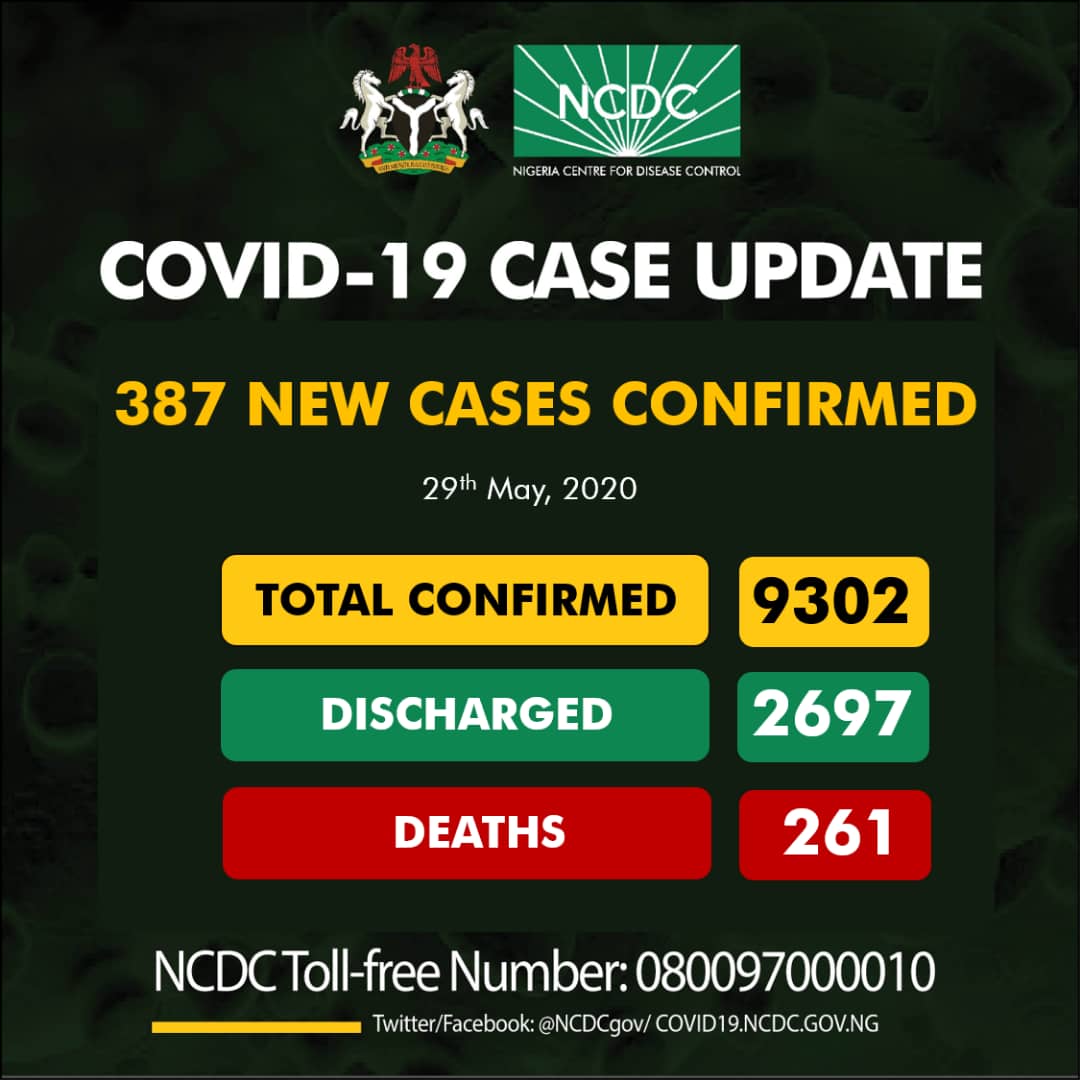 Meanwhile, NCDC says that States including Kano have set up mobile testing sites in communities in an effort to increase COVID19 testing capacity in Nigeria.
"The NCDC team is working to address skepticism & stigma around #COVID19 in these areas to encourage compliance to testing," it said.