The COVID19 pandemic seems to be on the rise once again in Nigeria as 221 new cases of the deadly disease was confirmed by the Nigeria Centre for Disease Control (NCDC).
According to NCDC, a total of 56,956 cases has been confirmed so far since the outbreak of the pandemic in Nigeria.
Out of the given figure, 48,305 patients have been discharged while some 1,094 deaths have been reported.
See below a breakdown of the 221 new cases of COVID19 in Nigeria:
Lagos-59
Abia-46
FCT-22
Gombe-20
Plateau-17
Rivers-11
Bauchi-7
Benue-6
Ekiti-6
Imo-6
Kaduna-4
Kwara-4
Ondo-4
Ogun-3
Osun-3
Bayelsa-1
Edo-1
Kano-1
Summary
56,956 confirmed
48,305 discharged
1,094 deaths
See banner below: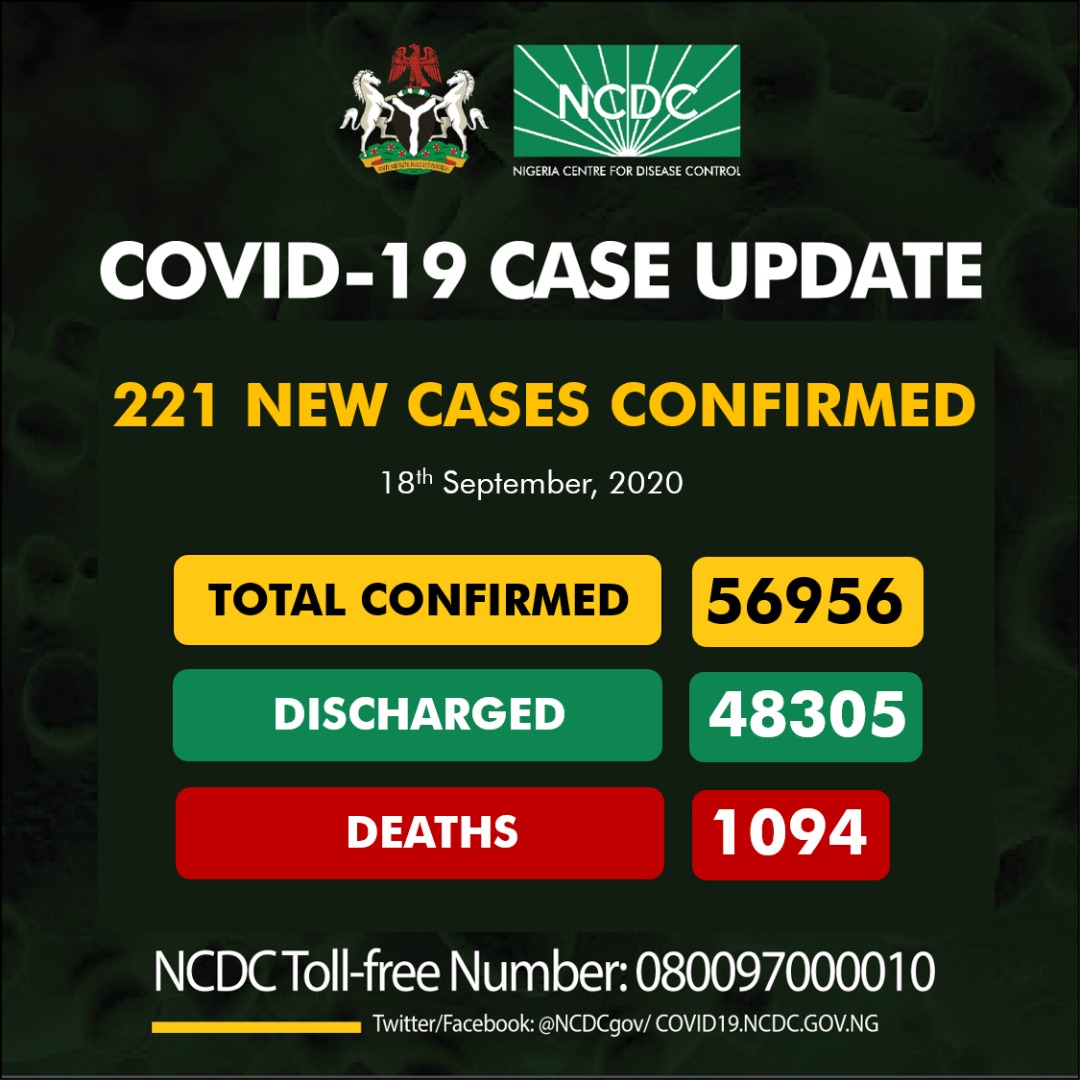 https://pbs.twimg.com/media/EiOzBofX0AIYfb0?format=jpg