COVID19 Testing resumes at Aminu Kano Teaching Hospital
As NCDC announced inclusion of two new laboratories in Lagos and Ogun
Testing of the COVID19 disease has resumed at the Aminu Kano Teaching Hospital [AKTH] , Kano.
News of the latest feat was broken by the Director General, Nigeria Centre for Disease Control [NCDC], Dr. Chikwe Ihekweazu on his social media channels.
Dr. Ihekweazu wrote:
Thanks to incredible efforts of a joint Team from Nigeria Centre for Disease Control [NCDC], Kano State Ministry of Health, Aminu Kano Teaching Hospital (AKTH) and our Partners, the COVID19 lab at AKTH, Kano is back up and testing has resumed."
He also disclosed that a second lab at Bayero University in Kano will be activated tomorrow to enhance the testing capability of NCDC as the virus spreads across the country.
"Not where we want to be yet, but will keep pushing," he assured.
See photos: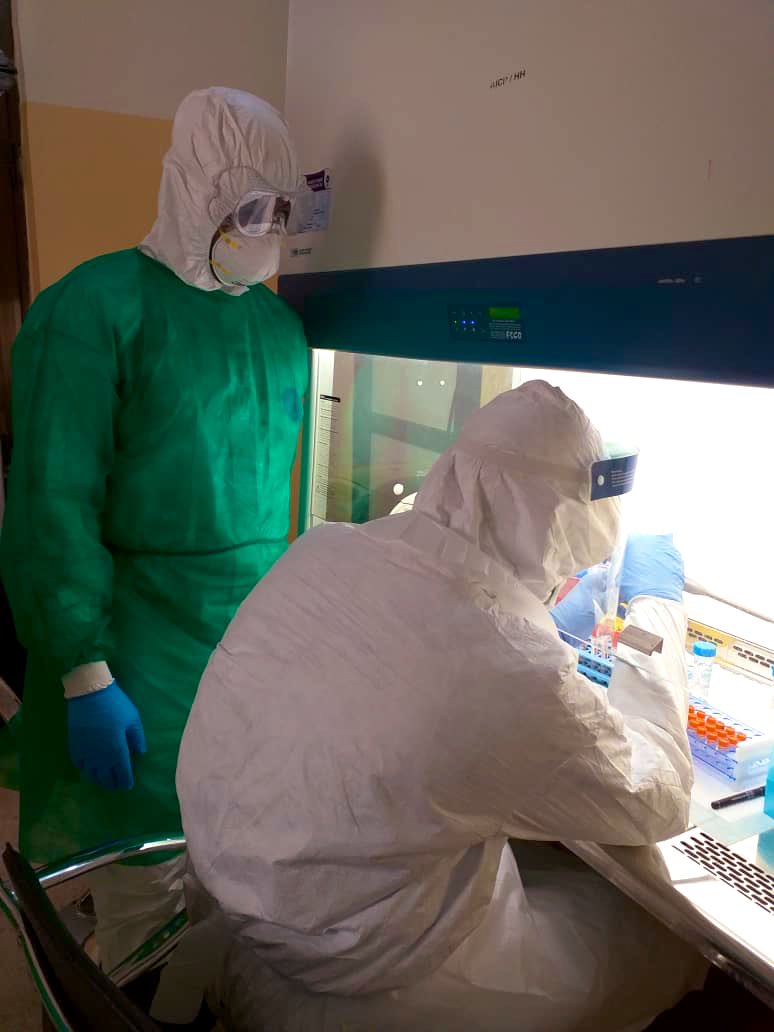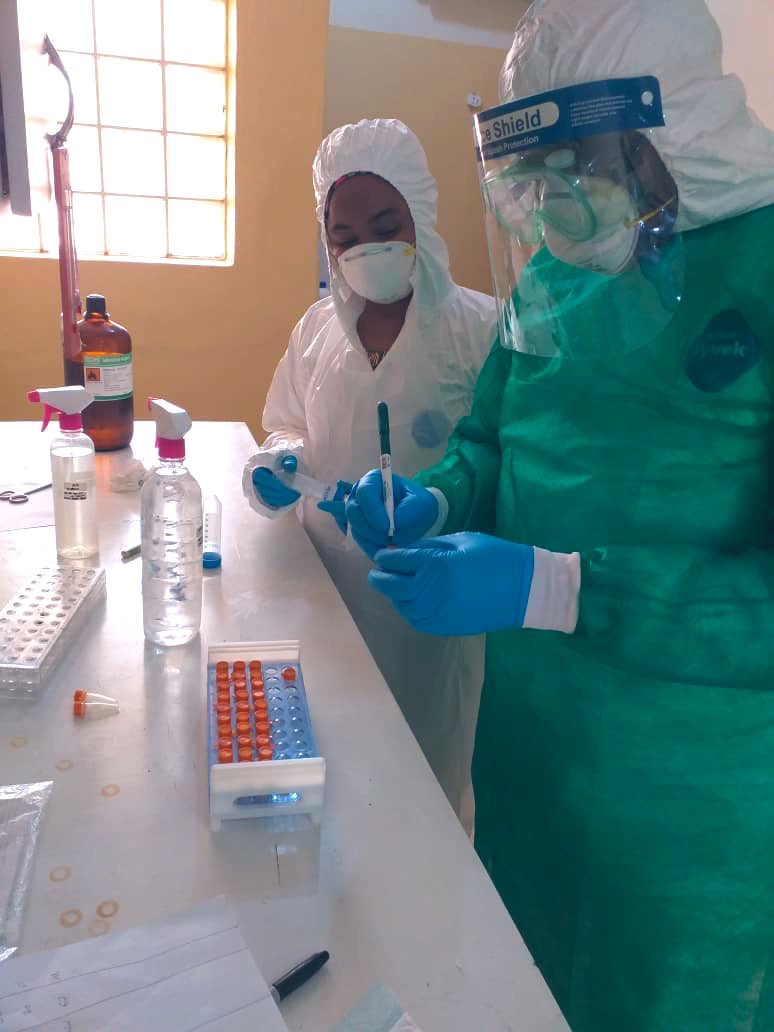 Earlier, the Nigeria Centre for Disease Control has announced the inclusion of two new laboratories in Lagos and Ogun, established by 54gene.com in collaboration with the State governments and NCDC.
This brings the number of laboratories in its molecular lab network to 17 and expands national testing capacity.
In a related development, Ihekweazu had also announced that NCDC Nigeria's total testing capacity for the novel coronavirus [COVID-19] is now about 50,000.
While speaking at the daily briefing of the PTF in Abuja, yesterday, Ihekweazu said:
"On the Roche equipment, what we have at the moment in the country as we speak, is a capacity to test about 50,000.
''This is with the conventional RT-PCR and the new Roche equipment that we have launched today (yesterday).
"So, with every new laboratory that we have, we just set up a laboratory in Sokoto, it means we have to provide them with the logistics and everything they need to collect samples and we are looking to do this in 36 plus one states.
"The good thing about the new Roche equipment we are starting to work with today is that it eliminates the need for certain things like the extraction kits. So, we can actually do a lot more work in a short time.
''If we had all the samples in the laboratories, if all the collections happen from the states, we can do up to 900 or a thousand tests in a day. Really, there is a lot of capacity to test now, the challenge is to bring in the samples quickly and get the equipment working.
READ ALSO:
COVID-19: Nigeria total testing capacity now 50,000 —Ihekweazu